This content was originally published by the Longmont Observer and is licensed under a Creative Commons license.
Forecast discussion:
The quiet (and sometimes cloudy) weather continues. We climb to lower 60's today with the northwest flow/jet stream still fairly close to the north.  In the 10 day graphical forecast in Figure 1 - there are two weak fronts that are on tap. One comes through tomorrow/Tuesday knocking temperatures down just a touch and kicking off some snow and rain showers up in the mountains (giving us a tiny chance of a sprinkle).
Figure 2 shows that front pushing in from the northeast with those mountain showers. Nothing really notable.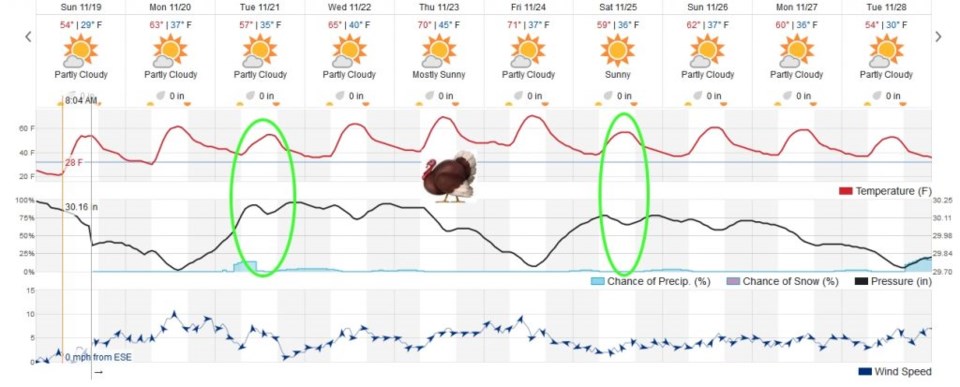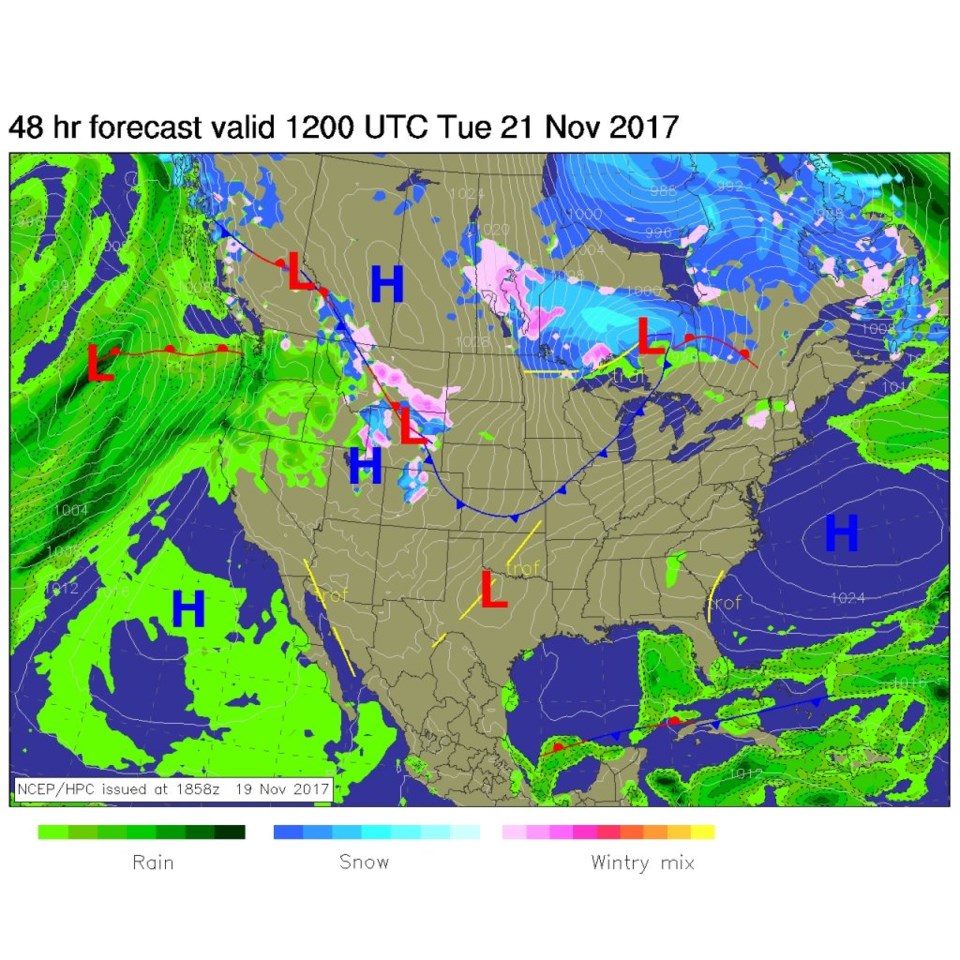 The longer range forecast:
Thanksgiving is still high and dry with a High of 70F, a Low of 45F with partly cloudy skies and light west winds.
Our next weak front comes in Saturday, but is really too far off and (at this point) minor to worry about (Figure 1 again).