Mead Elementary School students have brightened a new extension of Longmont United Hospital's Art Walkway with colorful, cheerful images.
The young artists contributed their works to a newly-renovated Student Gallery for visitors, staff and patients to admire.
"The punch of color and character and fun is part of the good medicine," said Cynthia Noble, executive director of the Longmont United Hospital Foundation.
The art complements the hospital's revamped entryway and atrium, which has new carpets, walls, lighting and infrastructure upgrades. The Stewart Family Foundation gave the hospital $1 million in 2020 for the renovation.
"We're just so grateful to have received that gift," Noble said. "At a time when things were pretty bleak in the medical field, to have this refresh has been really uplifting."
The Art Walkway, which has been in the hospital for more than 18 years, features the works of local artists.
"Art in a hospital can be inspiring, it can be distracting from why people are here, and it can be healing," Noble said. "I hear comments when people are walking down the Art Walk, where families of patients will stop and really enjoy a painting or a photograph."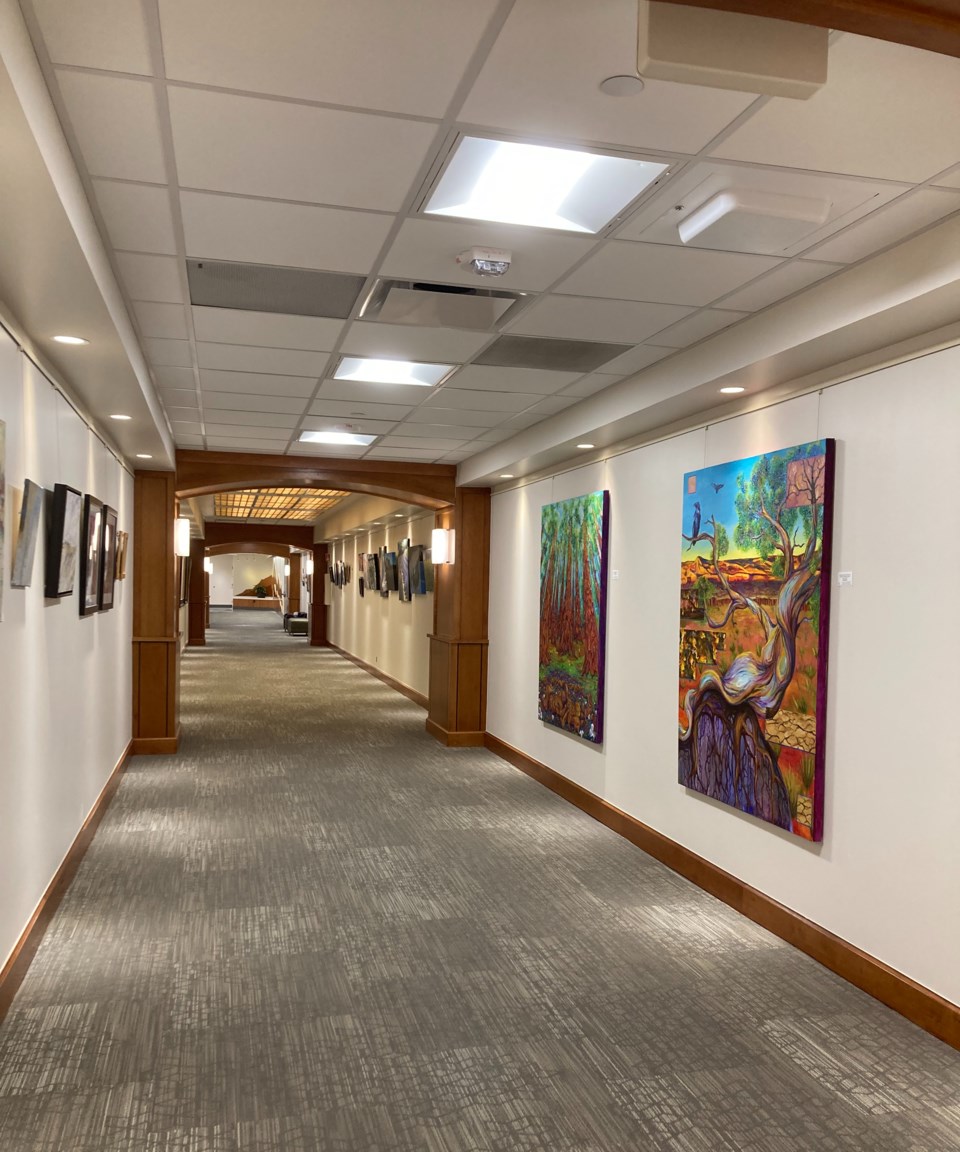 Hospital staff really enjoy the art as well, Noble said.
"It's a diversion in a day that's otherwise filled with caregiving."
Joanne Kirves, art consultant for the hospital foundation, has worked with the Longmont art community for more than two decades. She oversees changing the Art Walkway every three months, so staff and patients can look forward to new works.
"We really picked artwork that we felt highlighted the great renovation that they did in the atrium, and added to the warmth, but also brought in this local feel," Kirves said.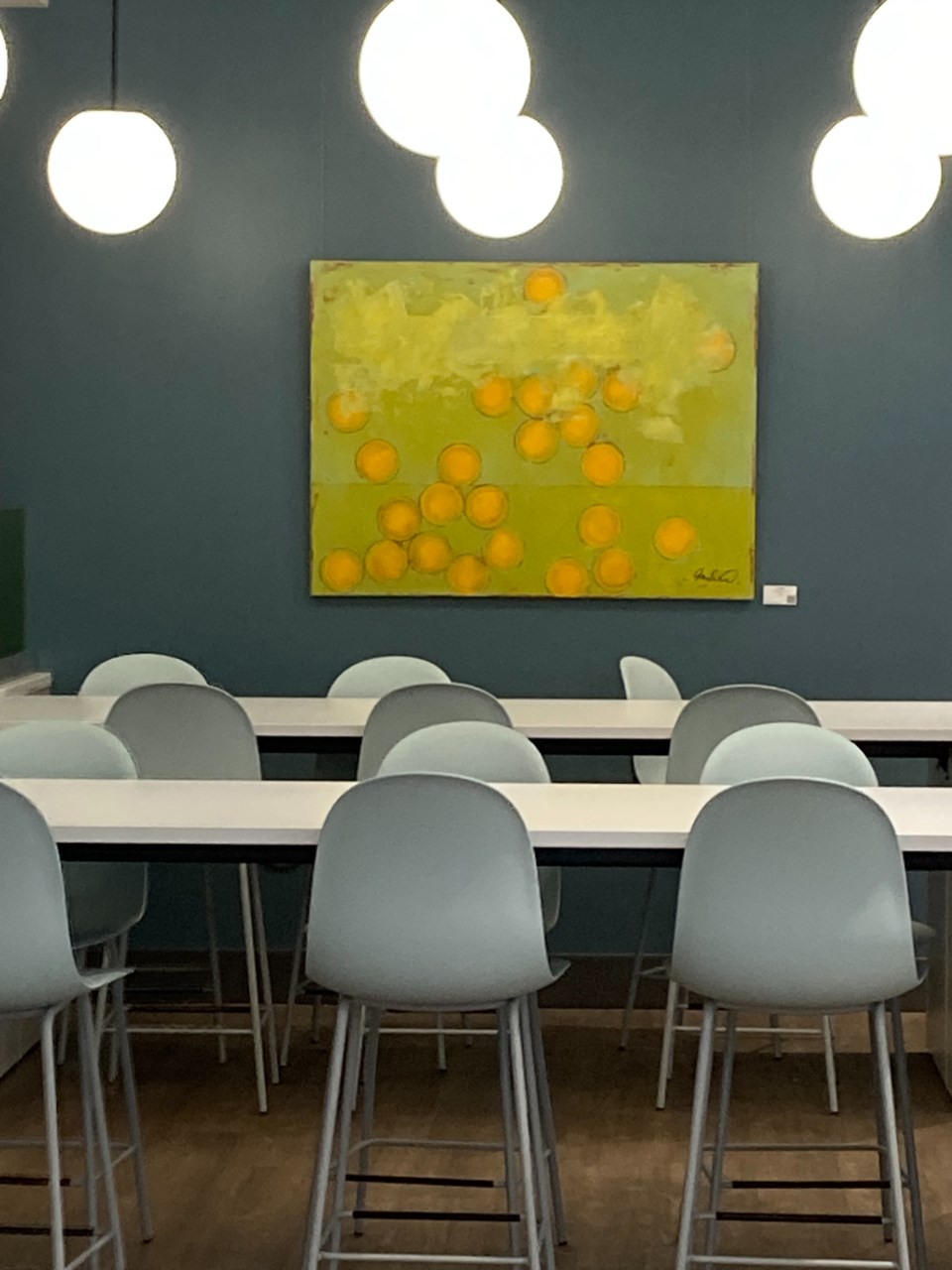 The art works are for sale, and a portion of the proceeds goes to the hospital foundation.
"I have amazing stories of people that were at the hospital and bought art and made wonderful connections with the artist, who they never knew, but the connection came through the artwork," Kirves explained. "So that's been pretty powerful."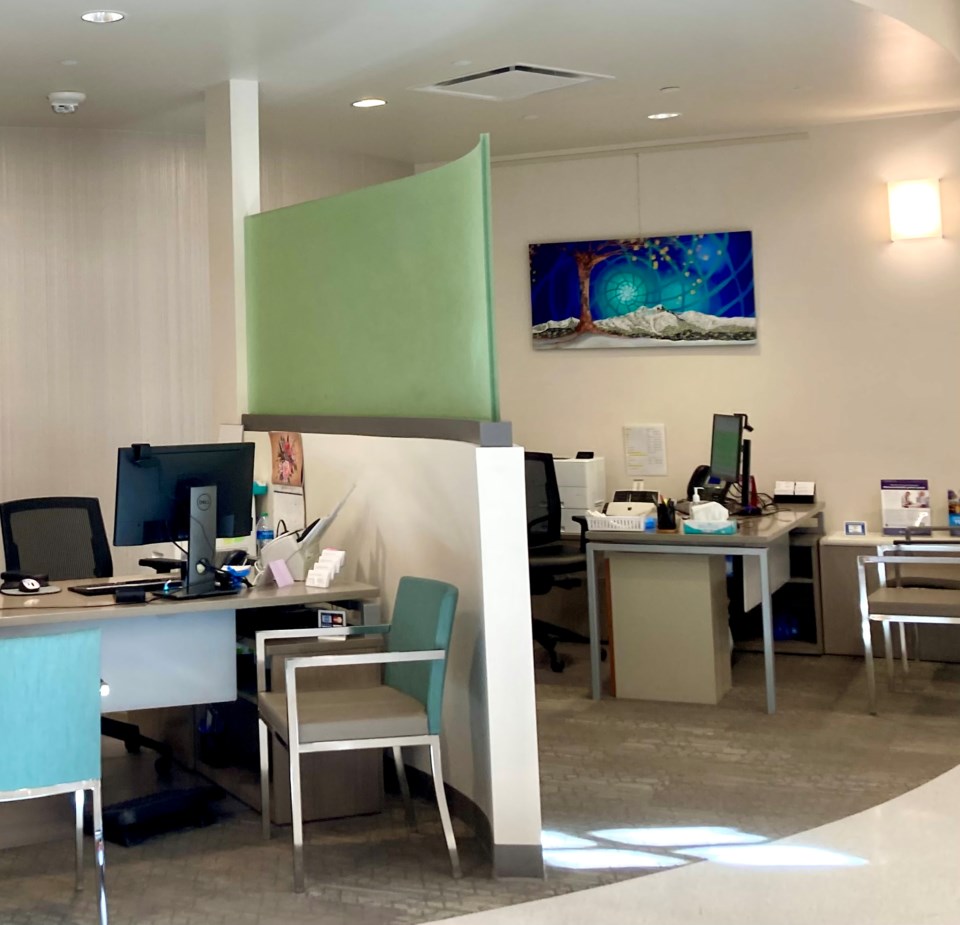 The art curator said she's thrilled to showcase the works of young students.
"Making art is important, but also the whole creative process becomes final when you get to exhibit your works, so the fact that we have a space for students to exhibit their work is really great," Kirves said. "There's a lot of really great work happening in our art classes within the district, and so the fact that we get to highlight that is just … very Longmont. It's very cool."
Anyone can visit the Art Walkway — they don't have to be a visitor, patient or staff to view the art.
Disable checking
Premium suggestions
Disable checking
Premium suggestions
Disable checking
Premium suggestions