This content was originally published by the Longmont Observer and is licensed under a Creative Commons license.
Artist Express Arts Longmont connects visual and performing artists with teachers for 1-2 day workshops or demonstrations, provides stipends to bring professionals into the classroom and assists with special project needs. Arts Longmont provides stipends for the artists and funding for art supplies and other special project needs. Every $500 allows Arts Longmont to reach one more school. Our Goal of $5,000 = Ten Schools!!
Arts Longmont brings together our local professional artists and musicians with the schools in the St. Vrain Valley School District to ensure the arts are always an integral part of education. Our Artist Express program allows us to have a big impact with as little as $500.  During the 2016/2017 school year we served 17 schools up from 10 schools the previous year. Each year we serve over 5,000 students in the St. Vrain Valley School District.  Every $500 raised through the Live & Give Campaign equals another school we can reach with our Artist Express program. Help us reach our goal of 10 schools/$5,000!
In 2015 we asked visual and performing arts teachers if Arts Longmont could provide support and the answer was an overwhelming Yes! Teachers have very little access to professional arts support so Arts Longmont has stepped up to fill the need.  Arts Longmont offers several options to meet the vastly different needs of each classroom.  Artist in Residence is an intensive 40+hour student interaction with a musician or artist to create a curriculum based project.  Artist Express connects artists and musicians with teachers for a multi-day workshop/demonstration and we provide a stipend to bring professionals into the classroom. And we recognize student excellence with our District Art Awards. With 55 schools in the district the demand is high.
Past Artist Express programs have included:
Altius String Quartet – introducing 5th graders at four schools to sting instruments with the interactive demonstration by Altius String Quartet.
Mariachi Workshop – Local professional Mariachi musicians provided instruction to students from the Longs Peak Middle and Timberline K-8 Mariachi Band.
As well as Author visits and drawing workshops.
About the Live & Give Program:
Help shape Longmont's future in a single day.
On September 26th, Live & Give Longmont brings our community together for 24 hours of generosity. With everyone in the community giving whatever they can, we hope to raise start up funds for a few projects in our community. It's about working together to accentuate the place we love—so it will continue to thrive today and for generations to come.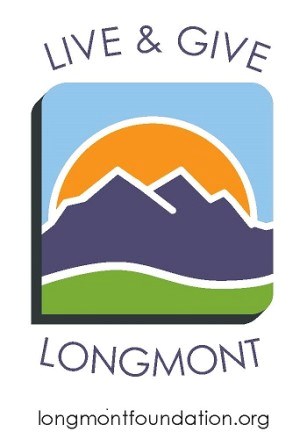 Show us some love
The Observer offers our brand of local, relevant and in-depth news at www.longmontobserver.org free of charge. But that doesn't mean it's free to produce. Please support our nonprofit newsroom with a tax-deductible contribution today.