When Galen Peterson was hit by a roadside bomb during the Iraq War in 2008, he woke up two hours later with many injuries, and had to spend the next nine months learning how to walk and talk again.
Peterson had been hit by roadside bombs before — taking shrapnel and suffering concussions, but this time recovery was very difficult, he said.
"I had substantial cognitive deficits to overcome," Peterson said. "I had organ damage to my kidney, my liver, my shoulders were messed up, my ribs were messed up … It took about three years to recover back to where I was able to be fully functional again."
During his time fighting in the war, Peterson kept a daily journal, which was later turned into an award-winning book, "Strike Hard and Expect No Mercy." While he never intended to share his journal with anyone, he decided to re-write it so his story could be told to someone else.
"I had told one of my mentors about this project, and he convinced me to give him a copy," Peterson said. "He immediately wrote back saying 'you absolutely have to publish this,' and I kind of blew him off as 'you're just being nice,' and he was very persistent, and after a few years he wore me down."
Peterson, a Lafayette resident and city of Longmont employee, submitted his book to different publishers on Christmas Eve of 2019, and he was under contract by New Year's Day of 2020.
This year marks the 20th anniversary of the Iraq invasion and 15th anniversary of the Battle of Sadr City.
"The Battle of Sadr lasted from about March 25, 2008 until the end of May," Peterson said. "It involved tanks and other armored vehicles attacking block by block through Sadr to prevent insurgent artillery from bombarding the Green Zone."
One of the nicknames for the battle was "The Wall," because American forces built a massive concrete wall to block insurgent rocket trucks from crossing into range of the Green Zone.
"The first portion of that we tried to do it only at night, so we'd have the advantage of night vision, and we lost a lot of equipment and casualties to IEDs because we would come in during the night and go to this really dense minefield of roadside bombs," Peterson said.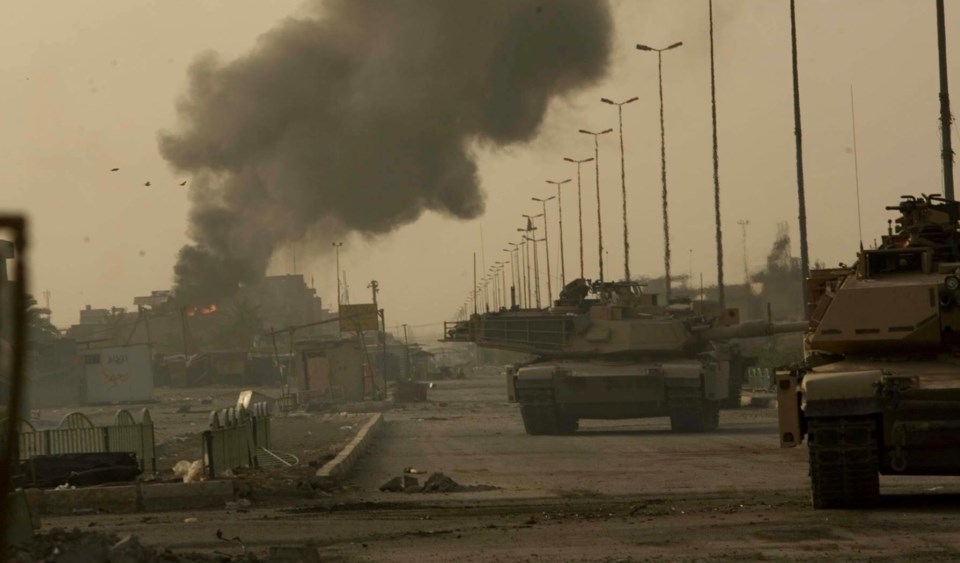 Two of Peterson's brothers in arms — Staff Sergeant Mike Elledge and Sergeant Chris Simpson — were killed in 2008 in Baghdad. Elledge was married with children, and Simpson had a close girlfriend back home, Peterson said.
"I was very close with Mike, and I had known him really well from my first deployment," Peterson said. "He was just a really good guy — he was the oldest guy in my platoon … but he was easily the most physically fit."
Simpson was "one of those larger-than-life characters who everybody knew," Peterson explained.
"He always had a smile and easily could become your favorite, just because he was a lot of fun."
Peterson is traveling to Fort Carson this week to meet his brothers in arms for a reunion to mark the Battle of Sadr City anniversary and to honor Simpson and Elledge.
"Outside the main gate at Fort Carson is the memorial for all soldiers lost in Iraq and Afghanistan from Fort Carson," Peterson said. "And so we'll meet there and probably share a lot of tears and a lot of fun stories."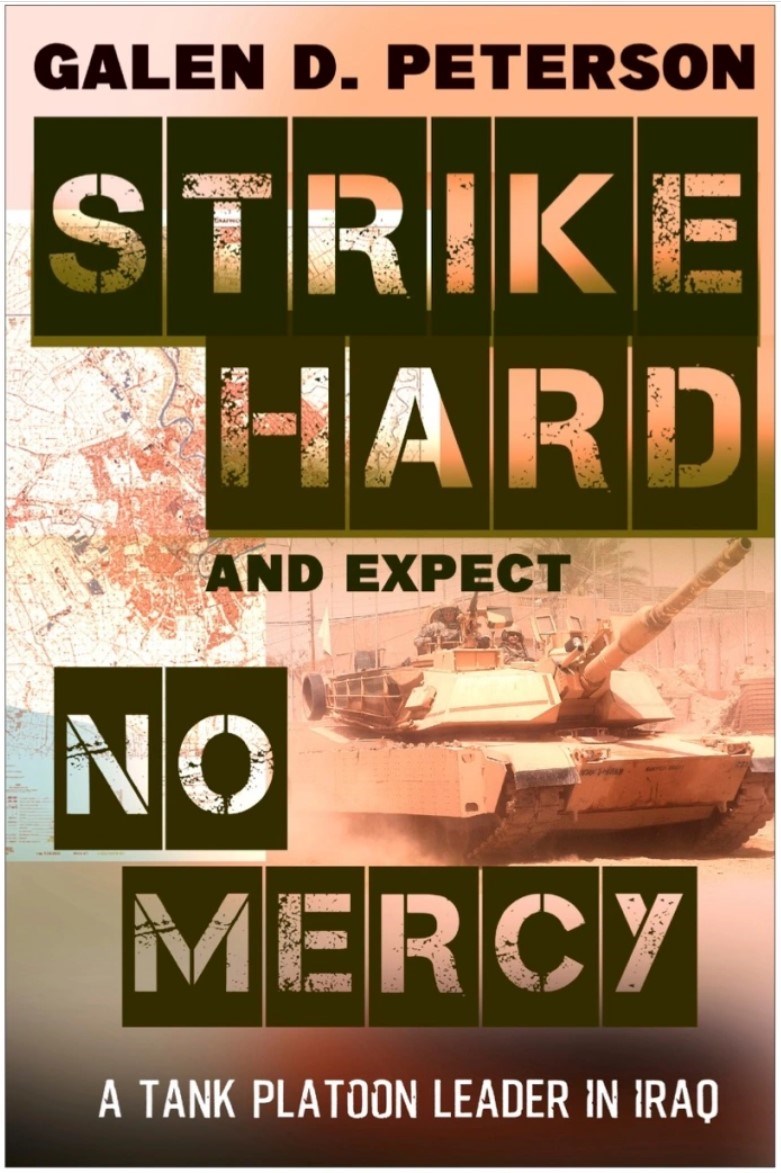 "Strike Hard and Expect No Mercy" received a Readers' Favorites Bronze Medal, a Bronze Medal from the Military Writers Society of America and an International Impact Award.
Peterson received a Purple Heart in 2006 and another in 2008.
Disable checking
Premium suggestions