This content was originally published by the Longmont Observer and is licensed under a Creative Commons license.
In only one more month, school's out for the Colorado 2019 State Legislature. The last day of this year's session is May 3. It's been a busy time. This seems like a good time to take stock before the final push to adjourn. We owe our hard-working elected representatives a debt of gratitude.
First, think about this: Every last one of them could be making a better living by working less at some other job. Don't be fooled: they are doing this for you.
Then let's think about the work they do. It requires gaining expertise in a variety of topics, some exciting, some deadly dull, just to make a good judgement on the votes they have to take. Most of the deep study happens in committees, but each representative has at least 2 committees, and each senator has four. Then there's giving town halls, speeches, and responding to constituents: it's work!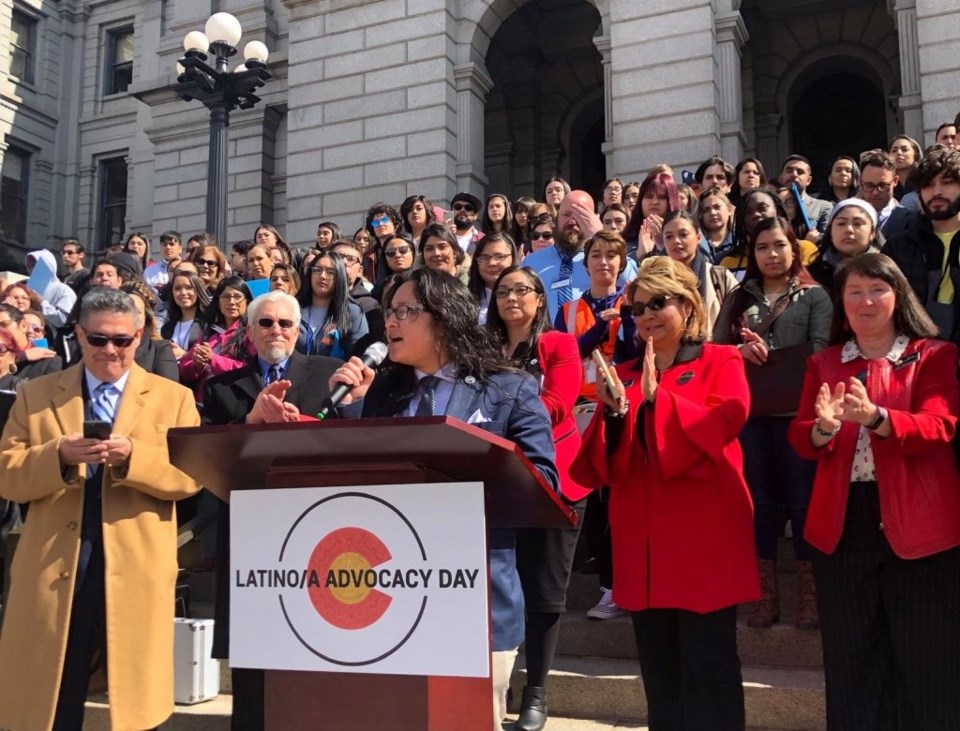 Finally, consider that, with divided government, mostly the recent sessions can at best be credited with preserving the status quo. True, the 2018 session made the excellent referendums to modernize and make fair the reapportionment plan in the State House and Senate, ahead of the 2020 Census. And bless our hearts, we the people passed them.
Then, the year before, Jerry Sonnenberg and the Senate Democrats saved our rural hospitals and clinics by turning the Medicaid Hospital Provider Fee into an Enterprise, thereby avoiding a TABOR trap and keeping hospitals, education, and transportation (barely) funded all at once. I'm not disparaging that work at all. It was a long hard slog, and in the end, what was absolutely necessary got done.
By contrast so far the 72nd General Assembly of the Colorado Legislature has been a treasure-trove of solid, sensible measures that are sure to make life better for Coloradans. Not talking about the one or two controversial bills that have been getting all the money and attention. I'm talking about doing the people's business. All the people's business. Let's look:
Human Services
These are the bills that protect our most vulnerable residents and those who care for them. So far, passed and signed by Governor Polis, or awaiting his signature, we have:
HB19-1063 At-risk information sharing between County Departments. Protects persons sharing information about perpetrators of abuse on children and at-risk adults, keeping accused perpetrators from accessing information about who made reports, while also allowing access to vulnerable adults, guardians, and guardians ad-litem, without a court order. This allows county services to coordinate timely responses to individuals needing protection.
SB19-031 Composition of Child Welfare Committee. Makes room for child welfare experts, who are non-voting advisors, on the committee.
SB19-025 Information to Students concerning Safe Haven Law. Requires students in high-school health education to be provided with information on how to access the Safe Haven for lawful abandonment of infants within 72 hours of birth. Saves lives.
HB19-1197 Protect Social Workers' personal information on Internet. Social workers whose job entails assisting families where there are abused or neglected children are often targeted by relatives. This law protects their privacy and helps keep them safe.
Public Health
Many of these bills repealed outmoded regulations that impede the work of existing state regulatory agencies, or prevented communication among agencies. Modernized rules around new public health risks such as e-cigarettes. Not exciting, but necessary.
HB19-1114 Farm Produce Safety. Requires the Agriculture Commissioner to establish communications with federal regulators and implement federal standards for produce safety on farms. (Can you believe we weren't doing that?)
HB19-1070 Cancer Drug Testing. Eliminates state-level testing for treatments perported to be effective against cancers.
Housing
A number of factors, from the booming Front Range economy to the President's trade war and growing income inequality have created a massing shortage of affordable housing. While this is a nationwide problem, Colorado is one of the hardest-hit states. Many local conservation matters also end up in this category.
HB19-1050 Encourage use of Xeriscape in common areas. 'Nuff said.
HB19-1106 Rental Application Fees. Limits use, and eliminates landlord misuse, of application fees. These have been a barrier to entry in finding affordable housing or a tool used by landlords to discriminate unlawfully.
Health Care
These days health care and health insurance is top of mind for all of us, especially with protections under attack at the federal level. Our legislature is working hard to make sure that Coloradans don't fall through the cracks.
HB19-1044 Advance Behavioral Health Orders. In a sensitive acknowledgement of human rights over one's own person, this bill allows an individual to establish legal documents regarding how they wish to receive behavioral health treatments if they are not competent to make these decisions for themselves.
HB19-1122 Maternal Mortality Review Committee. Creates a committee to identify causes of maternal mortality and address preventable causes thereof.
HB19-1001 Hospital Transparency Measures to Analyze Efficacy. Requires hospitals to provide the state with information about unbilled expenditures in order that the state may make recommendations future cost efficiencies. This one is so important for reducing health care costs that it got a signing ceremony.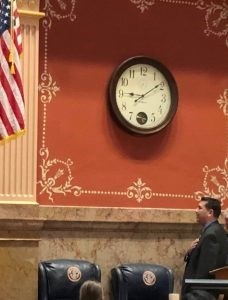 Budget Week

None of the bills listed up there cost a lot of money. That's why Governor Polis has already been able to sign them. These bills cost research and debate and elbow grease. They are the work of the people. Our Senators and Representatives didn't have a lot of fun and excitement passing these, but they did the work.
But coming up is Budget Week. Thats when our intrepid legislators figure out where to find the money for the REEEEELY good stuff. Sure, they've had a few late nights over controversial bills lately, listening to the public. But this labor will make those committee sessions look like Saturday Night at the Movies. And look what's coming:
Rumor has it that the money's been found for All Day Kindergarten, one of Governor Polis's campaign promises. That's a good one that will be a great help to working families, and go far to putting lower-income children at educational parity with children of the well-to-do. That's one of the main goals of the Longmont City Council, too. Thanks, Governor Polis.
What about increasing General Funding for Transportation? This is a tough one considering that two Roads ballot measures failed last year - but still we all recognize the need. How about Reducing Insulin Prices? Or importing Prescription Drugs from Canada? A Climate Action Plan to set goals for reducing greenhouse gas emissions?
Most of all, thanks for putting yourselves out there.
This column has been about the nuts and bolts, sure. About stuff we need, and we are thankful for it. We're thankful for the risks you take, too. In today's political climate, one vote can make or break a career. We know that. So thanks, too, for authorizing our Sheriffs to protect us from Extreme Risks from people with mental health issues. Thanks for re-vamping the COGCC to put our Health and Safety First. Thanks for taking your stands on the Death Penalty. We know you'll do the right thing.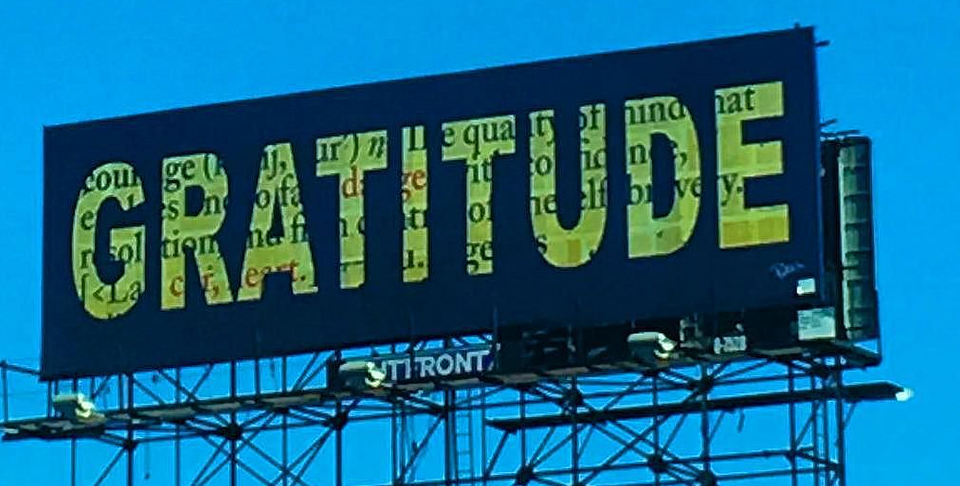 Showing the Love, right out loud!
Our legislators have one month to go, and sooooo much to do. Why not make it easy for them? Let them know you know what they're doing. Write a letter to your local news source. Then hold your nose and write to one of our languishing big city papers, because, you know, people still read them. Call their office just to say thanks! Then call a radio talk show and say the same thing. Tell the world - or at least the whole state - that Colorado's legislature is getting it done. The work of the people. That's us.
And watch what's coming up. You're gonna be amazed!