Roberta's Legacy began in 2015 after Roberta Lozinski died from breast cancer. She was extremely involved in the breast cancer community.
Her family wanted to help others enduring the same illness and sought out local charities. They quickly learned just how much help and support some women need and they began a local nonprofit.
The nonprofit began with the goal to help two families a year, it now serves around 48.
On Monday, Roberta's Legacy founder Harry Lozinski and Amy Willard, executive director and Roberta's daughter, received a gift they never imagined.
In 2023, Eight Black Airport Shuttle decided to focus its donation dollars on one local charity.
"We identified with them because everyone has had someone with cancer in their family and we see how many families Roberta's is now supporting … and it's a community problem that we should be actively involved in," said Simon Chen, owner of Eight Black Airport Shuttle.
Each year Eight Black donates vans that it wants to retire. This year, because of its commitment, it donated a van to Roberta's Legacy.
The van will be maintained, fueled and insured by Eight Black, however, Robert's Legacy can use it anytime.
According to Willard, the van will be used to transport clients to appointments or for clients to use if they don't have a vehicle.
Prior to the donation, volunteers at the nonprofit used their personal vehicles to assist clients. Now they have a few more options to help, Willard said.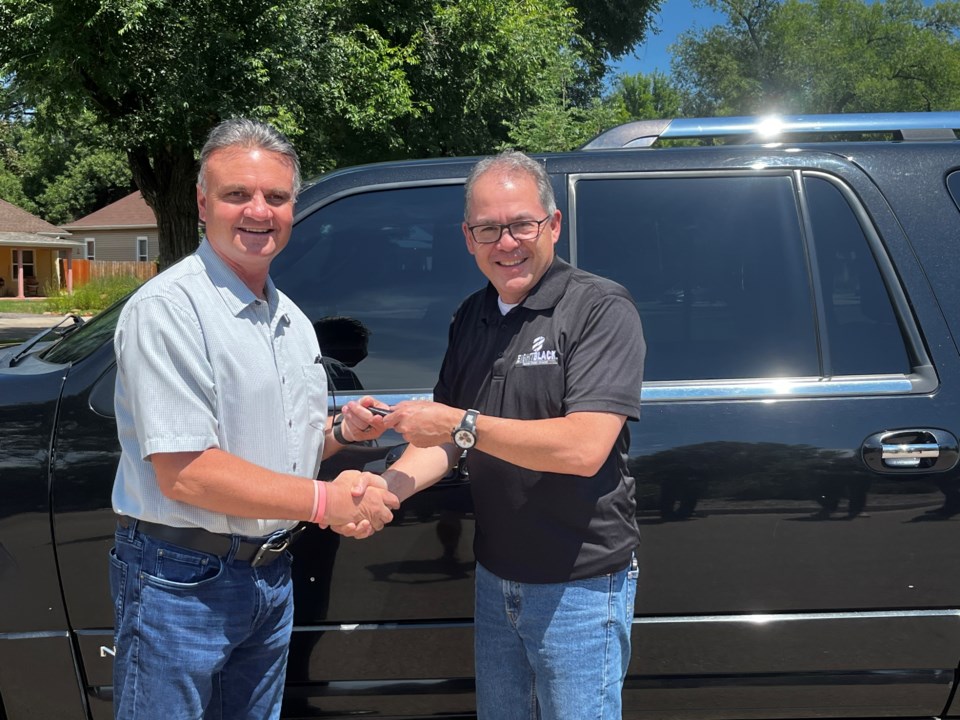 "This organization legitimizes us because it is well known and is backing us … I wouldn't even ask for those things … How can you express gratitude for those things? I don't even know how," said Lozinski as he tried to explain what the donation meant to him.
People from both the Eight Black and Robert's Legacy teams gathered at Roosevelt Park on Monday to make the exchange. Hugs and handshakes were shared as Roberta's Legacy team members stood in awe of the generosity displayed by Eight Black.