Ken Kanemoto and Karen Wood walked through Kanemoto Park on Tuesday, past where their parents stood roughly 50 years ago to dedicate the Tower of Compassion to Longmont.
The beloved local landmark has remained a symbol of love and gratitude for decades.
Kanemoto's parents, Jim and Chiyo Kanemoto, and Wood's parents, George and Jane Kanemoto, worked as a team to oversee the creation of the Tower of Compassion, which the family dedicated to the Longmont community in 1973. The two brothers wanted to build a lasting symbol of appreciation for the city.
During World War II, Japanese Americans were forced into internment camps across the country, but Colorado's then-Gov. Ralph Carr decided not to intern any Japanese Americans who were living in the state. Thousands of Japanese Americans were sent from California to southeast Colorado for internment, but despite facing opposition, the governor advocated for respect towards internees.
During that time, Longmont residents showed compassion towards the Kanemoto family, Wood said.
"People around here were just so nice and kind to the family, and so that was part of the gift to the city, was to thank them," Wood explained.
And the gifts from the Kanemoto family kept coming — they donated 10 acres for the Burlington Elementary School, 6 acres for Kanemoto Park, land along the St. Vrain River for the city's greenway, land for St. Stephen's Episcopal Church, an acreage for the St. Vrain Valley School District's administration building and land for the Longmont Buddhist Temple.
Jim Kanemoto was also involved with the Rotary Club of Longmont, the Longmont Community Hospital, the Japan American Society of Colorado, the Tri-State Buddhist Church and other organizations.
"Our parents always taught us to give back," Wood said. "We've been involved a lot with different organizations and charities, and I think that was just their way, and I think it's wonderful they passed that down to us, and we try to instill that in our children as well."
Jim Kanemoto came up with the idea to build the Tower of Compassion after he and his wife were inspired by the pagodas they saw while traveling in Japan. George Kanemoto and his wife were soon on board with the project, and the team of four worked with fellow Coloradans who weren't afraid of a challenge.
"No one knew how to build a pagoda," Ken Kanemoto said. "So dad kind of oversaw that, and we had a lot of contractors who donated a lot of their time in helping us build this."
The five-story pagoda was made from aluminum, steel and cedar, and was completed within a year.
During his dedication speech for the Tower of Compassion in 1973, Jim Kanemoto said he hoped the landmark would "bring the feeling of peaceful tranquility" and enrich people's lives.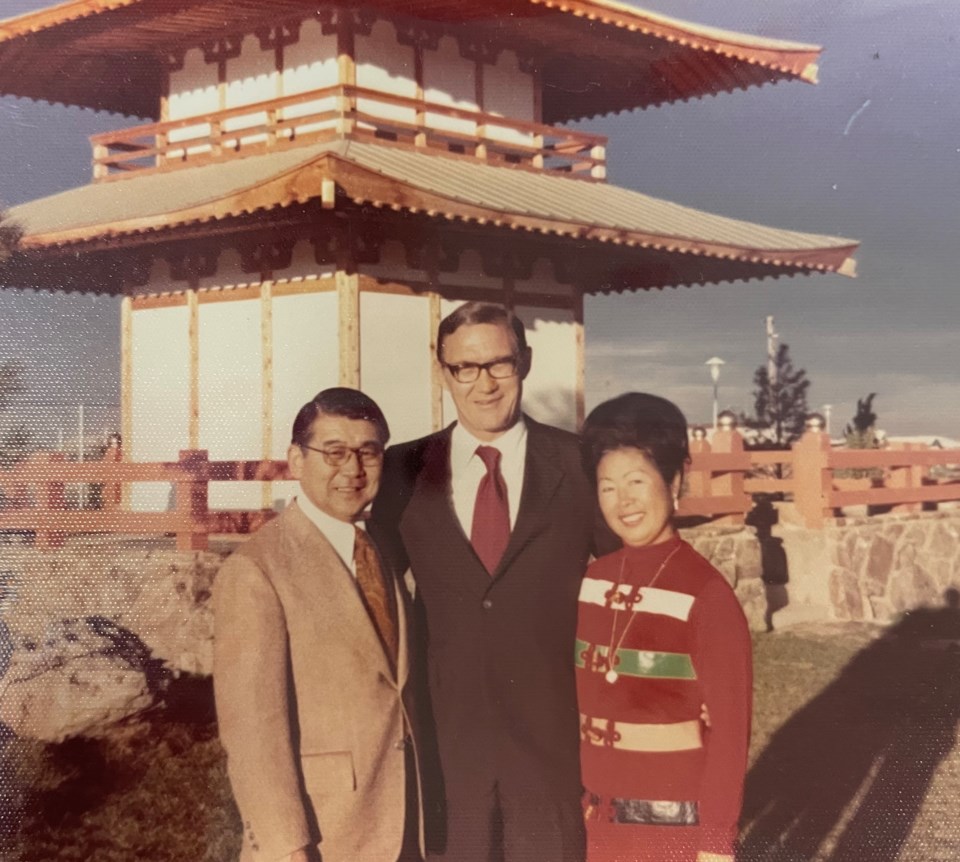 Wood said the tower exists to "perpetuate the compassion" she always felt growing up.
"Longmont is a wonderful community, and even after the war, the family was treated so well," she said. "We were so accepted in Longmont and always just had such wonderful friends and neighbors."
Both Wood and Ken Kanemoto said they didn't experience any racism growing up.
"We didn't think we were different," he said, laughing with Wood, who nodded agreeably.
Their parents, who were vegetable farmers and then successful businesspeople, worked hard to maintain the trust with their neighbors. The Kanemotos taught their children to be honest and honorable, Wood said.
"Their ethics and morals were so strong," she said. "And I think because of that too, they were so respected in the community. And so for us, it was easy growing up here, because they had already paved the way."
Jim and George Kanemoto's father, Goroku Kanemoto, emigrated from Hiroshima in 1908 and eventually settled in Longmont and married Setsuno Nakasaki, who was also from Hiroshima. They had three children — Jim, George and Faith Kanemoto. Their father died in a car accident in 1935, and the children worked hard to support their family.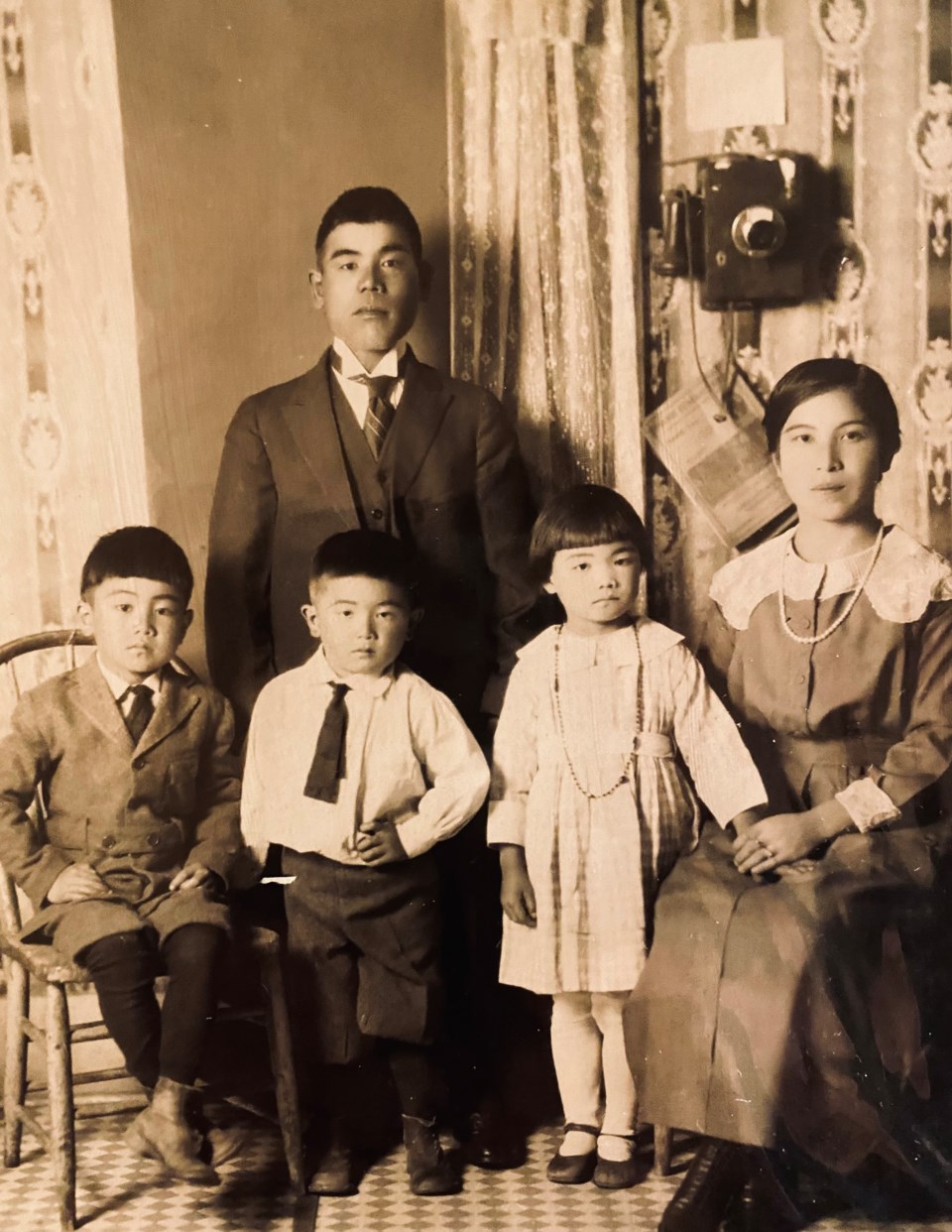 All three children died in the early 2000s, and their family has worked to carry forward their legacy.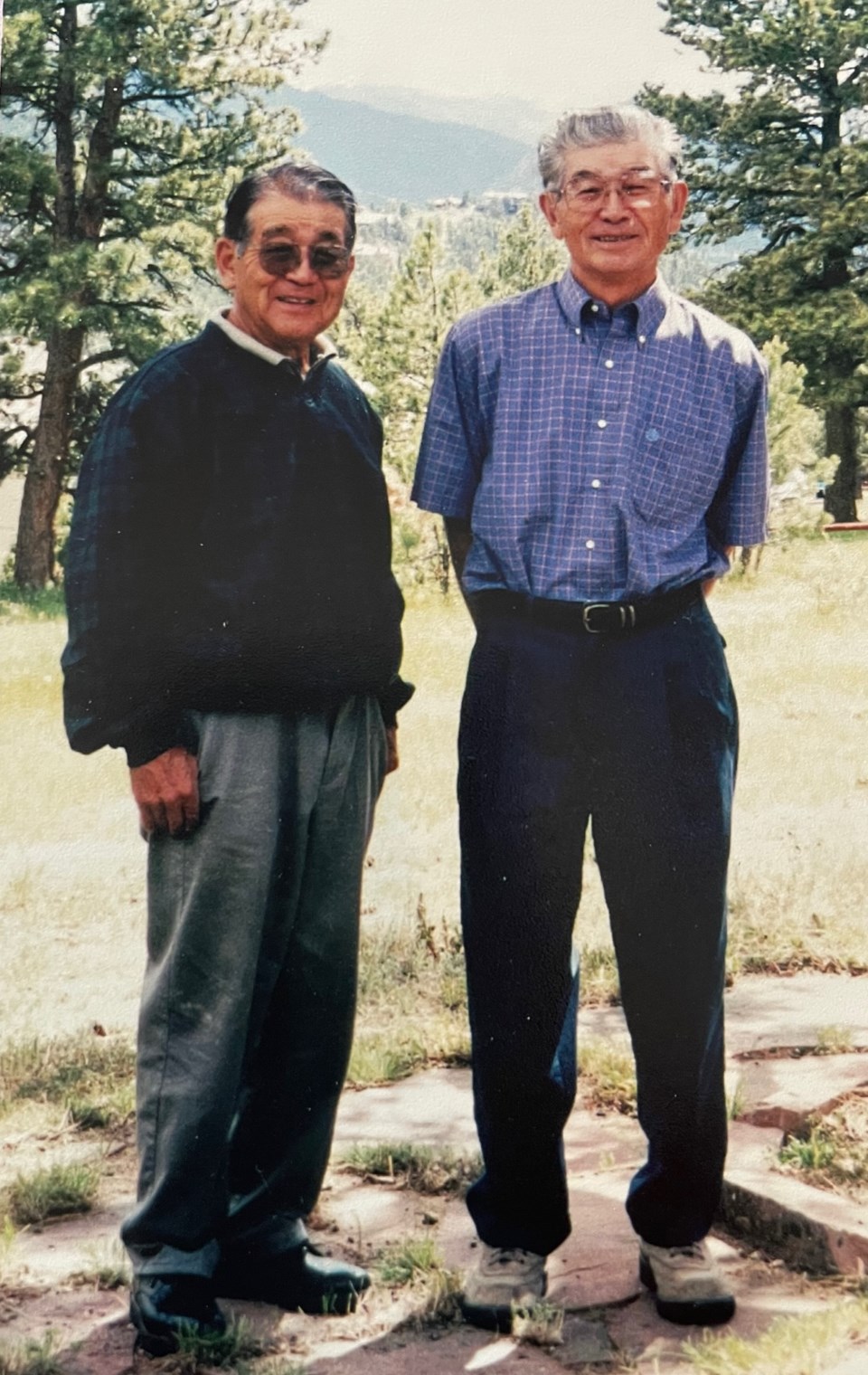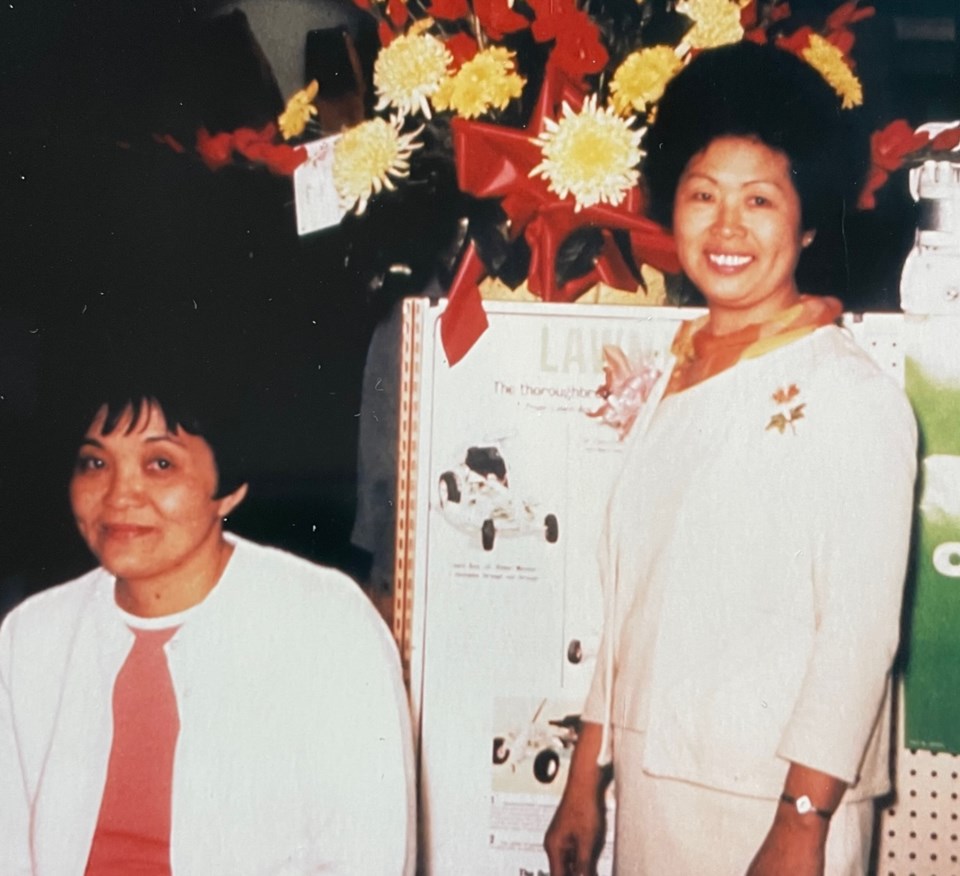 The Tower of Compassion was restored by the family and the city in 2016 after it was damaged by the 2013 flood.
"We wish to thank the city of Longmont for believing that the pagoda continues to be a city treasure," Ken Kanemoto said in a speech after the restoration.
The speech was attended by his sister, Joyce Williams, and his cousins, Ed Kanemoto, Dale Kanemoto, Gail Hogsett, Wood and many other family members.
In the gathering, Ken Kanemoto quoted his father's dedication speech from 1973:
"It's not just the buildings, streets and parks that make a good city. It is also the people — the relationship of people with people. Compassion brings people together instead of pulling them apart. With compassion, we can have a great community."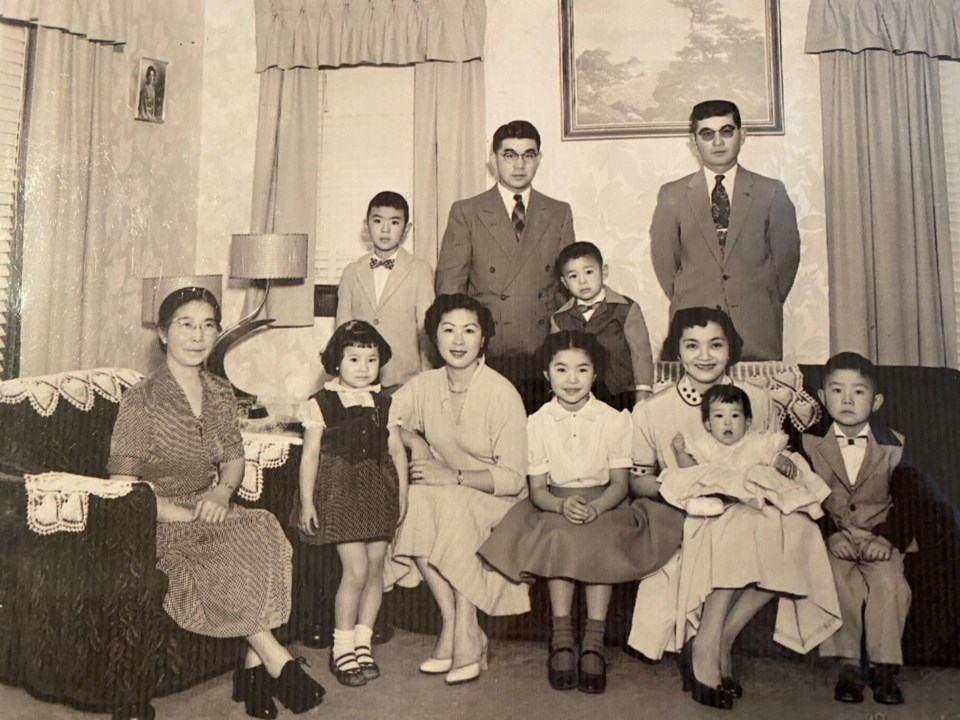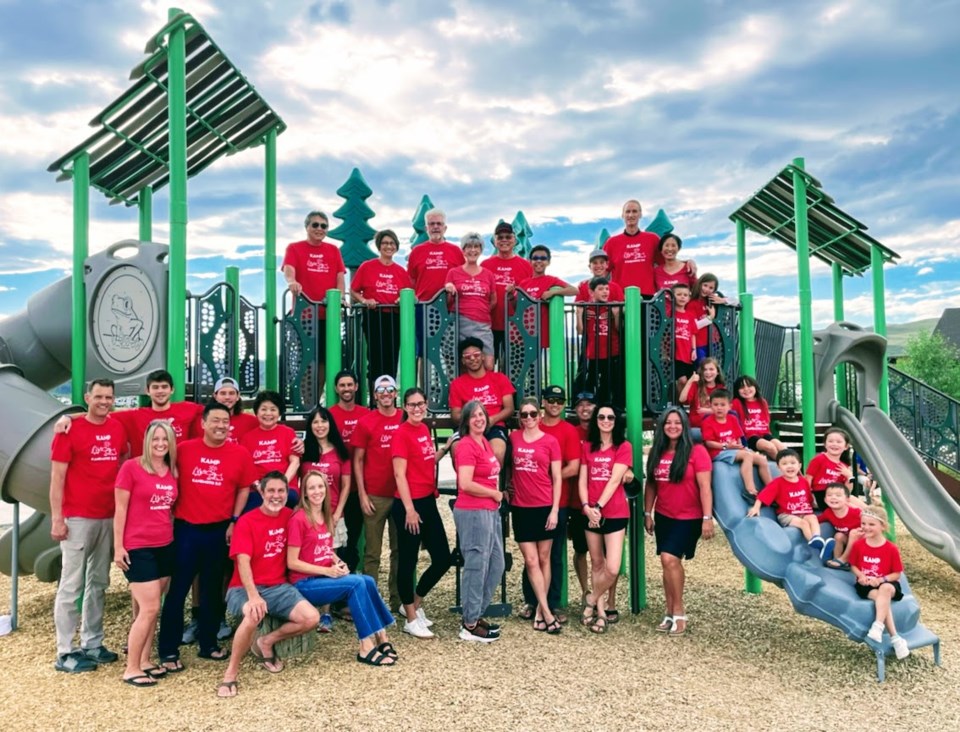 Disable checking
Premium suggestions
Disable checking
Premium suggestions
Disable checking
Premium suggestions
Disable checking
Premium suggestions
Disable checking
Premium suggestions
Disable checking
Premium suggestions