This content was originally published by the Longmont Observer and is licensed under a Creative Commons license.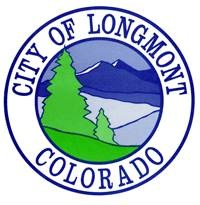 A series of public meetings have been scheduled to solicit public input and develop a master plan for the Wertman Neighborhood Park (south of Quail Road, east of Main Street). Your ideas and input are encouraged. Please attend all meetings for the best results! The following dates have been set:
Meeting #1 Visioning your park: Wednesday, Jan 16; 6 pm — 7 pm
Meeting #2 Concept plan presentation and discussion: Wednesday, Feb 13; 6 pm — 7:30 pm
Meeting #3 Draft Master Plan presentation and comments: Wednesday, March 6; 6 pm — 7:30 pm
All meetings will be held in Burlington Elementary School – 1051 S. Pratt Parkway.
Parks & Recreation Advisory Board and City Council presentations will be scheduled following the last meeting. Details to be announced later.
Questions?
Learn more about Wertman Neighborhood Park and how it fits into the City's overall park system through the Parks, Recreation & Trails Master Plan (Ch.3, pgs. 3 - 9) >
Contact Steve Ransweiler
---
Una serie de reuniones públicas se han programado para solicitar la opinión del público para desarrollar un plan maestro para el parque del Barrio del Wertman. Se les anima a que nos den sus ideas y opiniones. ¡Asista por favor a todas las juntas para tener mejores resultados! Se han programado las fechas siguientes:
Junta #1 Visionar su parque: Miércoles, 16 de Enero; 6 pm — 7 pm
Junta #2 Presentacion y Comentarios del plan del Concepto: Miércoles, 13 de Febrero; 6 pm — 7:30 pm
Junta #3 Presentacion y Comentarios Del Plan Maestro: Miércoles, 6 de Marzo; 6 pm — 7:30 pm
Todas de las juntas en la escuela primaria Burlington - 1051 S. Pratt Parkway.
La presentación de Parques y Recreación de la Mesa Directiva y el Consejo de la Cjudad se programara despues de la ultima junta. Detalles se anunciarán más adelante.
¿Preguntas?
Comuniquese con Steve Ransweiler
---
Longmont Photos of the Week
These photos were sent in by residents of Longmont. If you would like to see your photos in this article submit them to contactus@longmontobserver.org.
---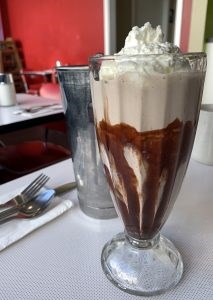 What's on the Menu?: Two Dog Diner Both Delights and Disappoints
I remember a little diner we used to frequent in Chicago when I was little. It was a long and skinny room with a counter running the full length of the place, and all the stools were covered with bright red glittery vinyl that made a squeaking noise when you rubbed against it. The stools also spun you around in dizzying circles if you tried hard enough. I don't remember what I ordered, but I do remember that every meal ended with a scoop of ice cream in a little metal bowl. Oh, and the waitress kind of looked like my grandma, but with a tall beehive hairdo and a frilly pink apron.