This content was originally published by the Longmont Observer and is licensed under a Creative Commons license.
FRIDAY, May 3
Chess Musical, UK Version
Time: Friday-Saturday- 7:30 p.m., Sunday- 2 p.m.
Location: Longmont Theatre Company- 513 Main St.
CHESS, a complex rock opera, has been seen around the world. This highly acclaimed musical develops the ancient and distinguished game of chess into a metaphor for romantic rivalries that form a love triangle between the loutish American chess star, the earnest Russian champion, and the Hungarian-American female chess second who is torn between them. Make sure you check out the fun.
Taylor Shae Duo
Time: 7-8:30 p.m.
Location: Georgia Boys BBQ- 250 3rd Ave.
Taylor Shae is an 18 year old award-winning singer-songwriter from Colorado performing bluesy acoustic-Americana music. The Taylor Shae duo creates an energetic groove blending acoustic guitar, rebellious bass, and soul-wired vocals. Taylor is excited for the release of her third album "High Stakes" on April 19, 2019.
Goatz!
Time: 4-6 p.m.
Location: Oskar Blues Taproom- The Tasty Weasel- 1800 Pike Rd.
Chris K "Goat" is one of Colorado's most widely heard radio personalities. He and his friends play your favorite songs from the Americana / country-folk songbook. They identify as "old," adding, "we play music that feels like well worn jeans, sneakers and soft, oft washed and faded t-shirts."
Mosey down to the Tasty Weasel Taproom, grab a pint and get ready for an invasion of Goatz!
Meet The Brewer Night- Featuring Funwerks
Time: 5:30-7 p.m.
Location: Brewmented- 900 South Hover, Unit C
Get excited to see the May Meet the Brewer Night is with Funkwerks and Chris, their head of the Quality Control department and brewer. This event will include a mini-tap takeover of four Funkwerks beers. They'll hand out free samples while Chris talks more about the brewery and each beer. We'll also be raffling off some merchandise.
Breakin' The Law and Angry Again
Time: 6-10 p.m.
Location: Dickens Opera House- 300 Main St.
Full Metal Night of Megadeth and Judas Priest, performed by Angry Again and the Nationally Renowned Breakin' The Law.

SATURDAY, May 4
Shred Your Private Documents for Free
Time: 9 a.m. - 2 p.m.
Location: Waste Diversion Center- 140 Martin St.
Take boxed or bagged papers to be shredded to the Waste Diversion Center. This is for residential documents only; no business documents accepted. Please also take ID and a copy of your most recent Longmont utility bill. For more information, call 303-651-8416 or visit LongmontColorado.gov/WasteServices.
The Soundpost Sessions- Bonnie and Taylor Sims w/Navarra.
Time: 7:30- 10 p.m.
Location: La Vita Bella Café
Bonnie & Taylor Sims are local legends. They are a nationally touring act that front the well-know and much loved band, Bonnie & The Clydes. For this show, they will give us a more intimate performance, appearing as the duo, Bonnie & Taylor Sims. $8 in advance, $10 at the door
Crawfish Boil at Longs Peak Pub
Time: 12-3 p.m.
Location: Longs Peak Pub- 600 Longs Peak Ave.
Seafood lovers rejoice, because Saturday May 4th Longs Peak Pub & Taphouse will be featuring Fresh Louisiana Crawfish, local hot Italian sausage, new potatoes, and corn, for our second Crawfish Boil! – $12.95 for a 1/2lb - - $19.95 for a full lb.
Time: 6-9 p.m.
Location: Firehouse Art Center- 667 4th Ave
You can help provide access to contemporary arts & culture for all. Join us for a fun night of live entertainment, Casino Tables, a Silent and Live Auction – all while supporting The Firehouse Art Center.
SUNDAY, May 5
The Robert Wilson Blues Band
Time: 11:30 a.m.
Location: The Speakeasy- 301 Main St.
Great blues venue featuring a great blues band! Hope you can join the fun to make your Sunday great.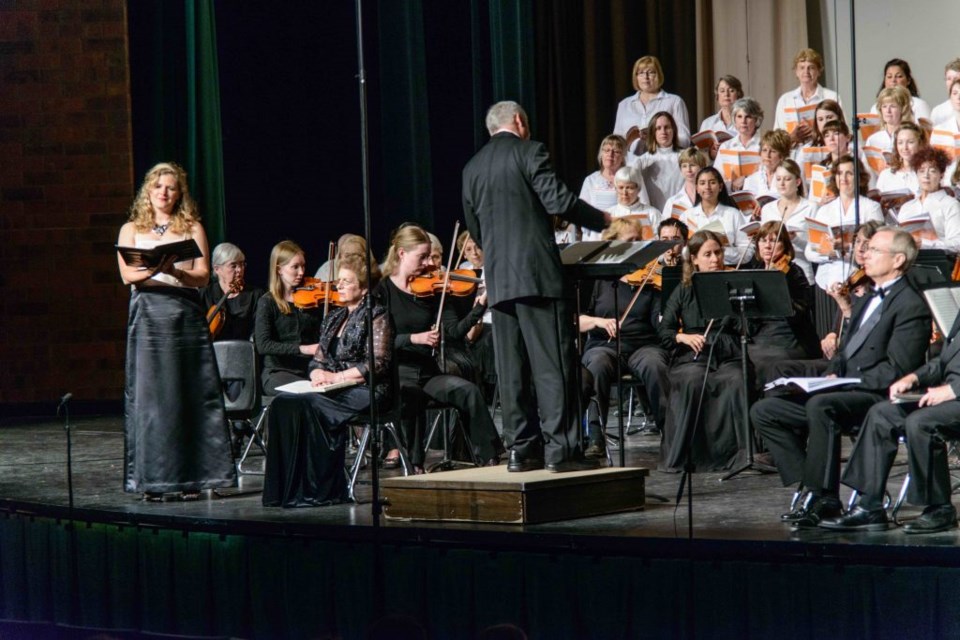 The Longmont Chorale
Location: Niwot High School
The Longmont Chorale will be presenting its season finale on Sunday, May 5, 2019 at the Niwot High School Auditorium. "In the Mood for Pops & Jazz" will feature a new arrangement of the jazz standard, "Someone to Watch Over Me" as well as "A Million Dreams" and "This is Me" from the popular movie, "The Greatest Showman". These pieces are newly arranged by Longmont Concert Band board president, Doug Rasmussen, who also plays with the band. For more information and to purchase tickets, please visit their website.
Día – Diversity in Action – at the Library
Time: 2-3:30 p.m.
Location: Longmont Public Library- 409 4th Ave

The Library's third annual celebration of children, books, and diversity, "Día – Diversity in Action/Diversidad en Acción," features music, dancing, games, crafts, and treats for the whole family. The Skyline High School Mariachi Band will headline this bilingual event. No registration is required and all ages are welcome.