This content was originally published by the Longmont Observer and is licensed under a Creative Commons license.
Dave Laughlin of SAMPLES invited the Longmont Observer to preview the menu as well as answer a few questions.
Why did you select these items as part of the Longmont Restaurant Week menu?
The Poutine Burger was featured on an episode of Diners, Drive-Ins and Dives. We took the hamburger and converted it into a Poutine Burrito. The brussel sprouts side is one of our most popular side dishes, and the "Downtown Hop" beer is a limited edition draft, a collaboration between our owner, Mark and Carmen Samples, and Wibby Brewery. All three items will be available during Restaurant Week for the set menu price of $18.71.
What is your favorite item on SAMPLES' standard menu?
Korean BBQ Sandwich with the Kimchi sauce.
What is your favorite restaurant in Longmont?
Beau Jo's Pizza  is my favorite restaurant after SAMPLES.
Preview of SAMPLES restaurant week menu: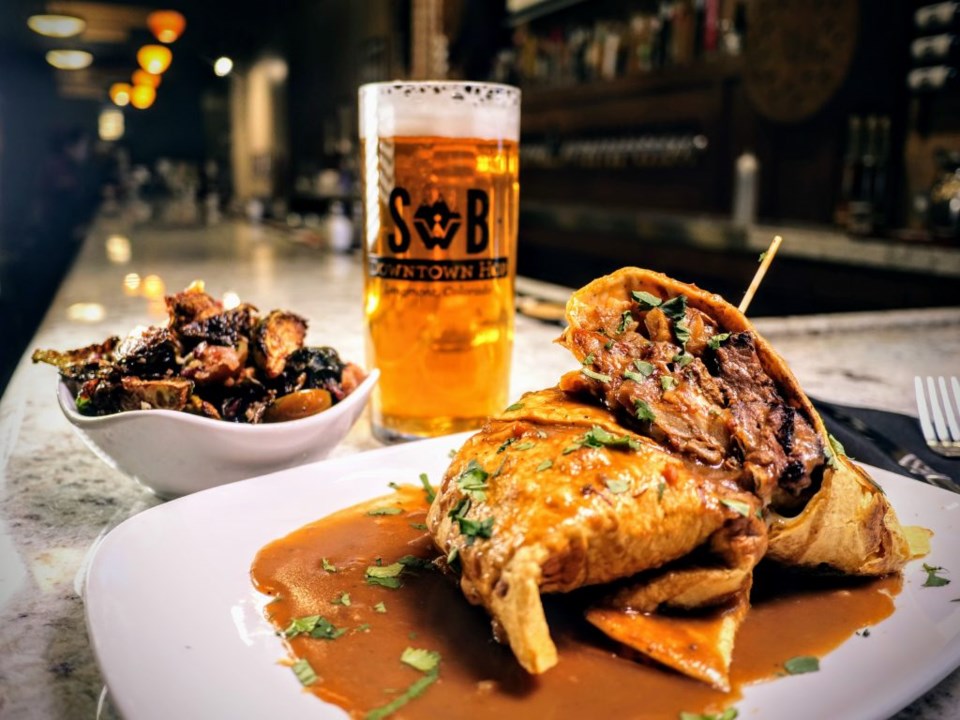 For the full menu, click here.
Correction: The article was updated to include the correct name of the restaurant and clarify the questions answered by Dave.