This content was originally published by the Longmont Observer and is licensed under a Creative Commons license.
Friday, September 20th and Saturday, September 21st, Longmont's Roosevelt Park played host to Left Hand Brewing's 8th annual Oktoberfest.
Festival-goers donned lederhosen and dined on German fare, enjoying the boisterous mood of the two-day event.
Attendees were treated to libations from local breweries and distilleries. A food court situated under the pavilion gave hungry people an abundance of choices from bratwurst, pizza, and over-sized pretzels sold with, of course, mustard. Vendors sold Western-style hats, CBD infused drinks, and even haircuts via a salon on wheels.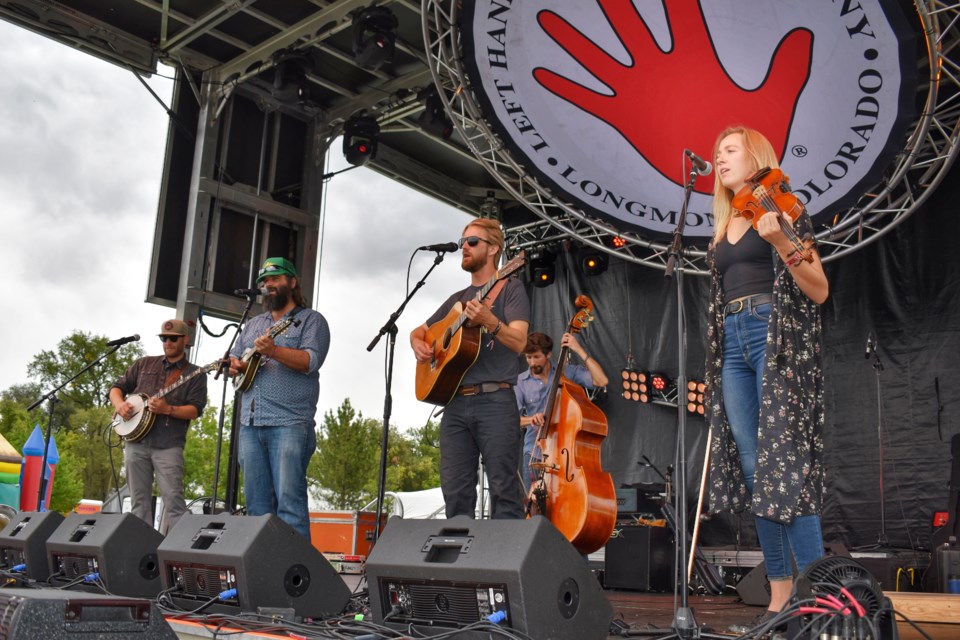 Both local and national bands played across both days, including The Lonesome Days, Bonnie and the Clydes, Foxfeather, Elephant Collective, and Yonder Mountain String Band. Bands played for Friday and Saturday crowds. Genres included bluegrass, soul, and traditional folk music.
In between the live acts, the festival hosted competitive events, such as a malt sack race, a best-dressed competition, a brat eating contest, and a stein holding competition. Crowds cheered on their favorite contestants as the cooler autumn air added to the festival mood.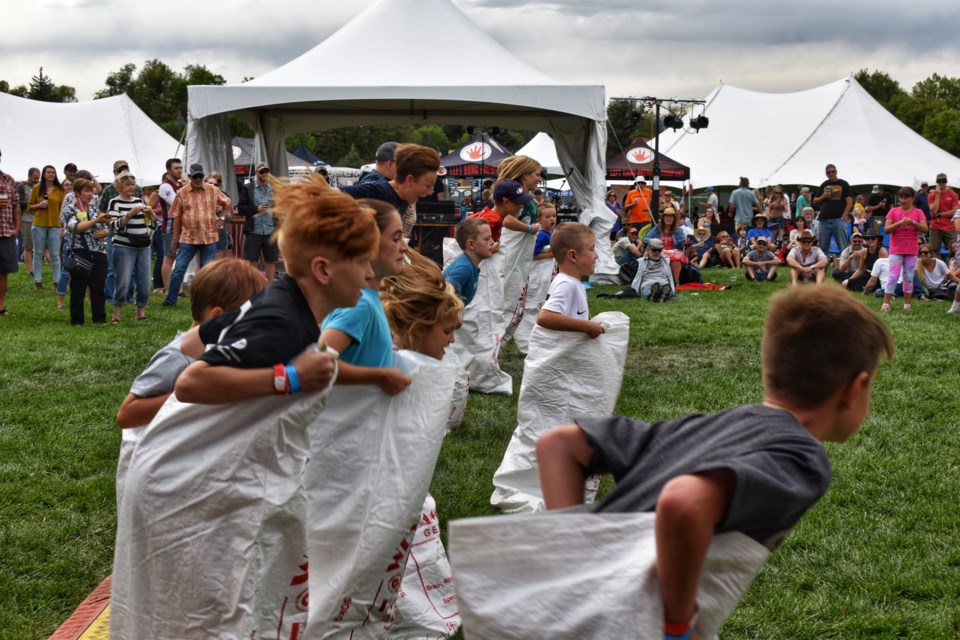 Contestants for the brat eating contest came with friends to cheer them on. "I didn't prepare, I didn't know I was doing this," Griffin said as he sat at the table, his friends prepping him with pats on the back and a full stein of beer. Though another group ended up winning, all contestants laughed at their follies and at the crowd's enthusiastic screams.
Many attendees wore traditional German lederhosen and dirndl garb in honor of the festival's namesake. Christian Smith and Chelsea Carol came attired head to toe. Smith, who lives in Longmont, said, "Longmont has some cool stuff going on."
Carol, who lives in Boulder, said she enjoyed having the excuse to "dress up and drink beer." Both Smith and Carol were first time Longmont Oktoberfest participants.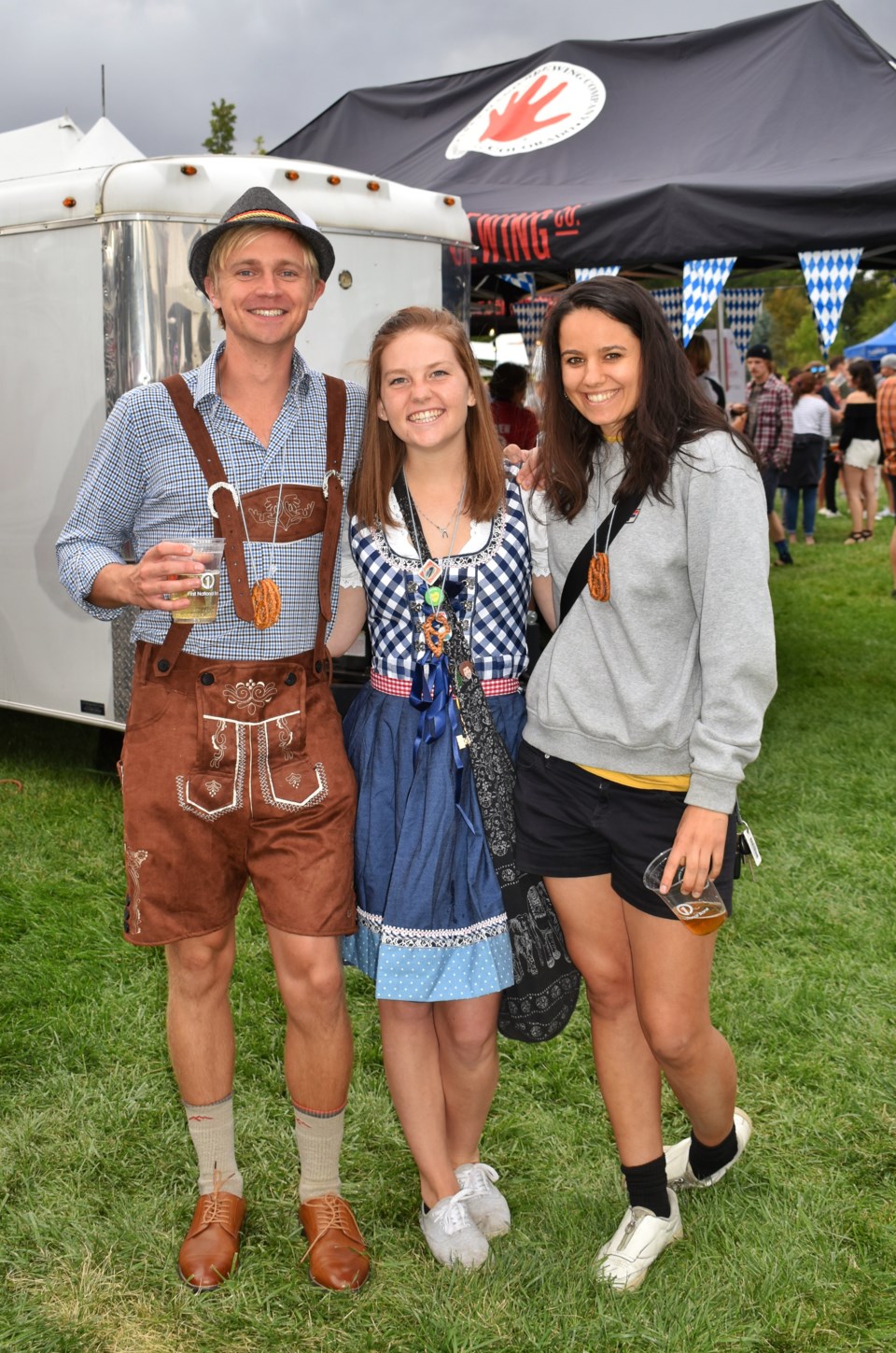 Oktoberfest is produced by Left Hand Brewing. All proceeds benefit Longmont Humane Society, Future Arts Foundation, and Left Hand Brewing Foundation.