This content was originally published by the Longmont Observer and is licensed under a Creative Commons license.
June 18, 2015 was a red letter day for Candy Campbell. After twenty years of marketing in the food trade media and publicity business, she finally opened a restaurant of her own in Longmont. And now, Bin 46 at 600 Longs Peak Avenue is celebrating its 4th anniversary.
Although Campbell loved to cook, she knew that it wasn't enough to ensure a successful restaurant business. We all know people who are great home cooks but would never be able to succeed in the unpredictable and fast-paced restaurant world.
Campbell wanted to ensure that the food she presented was of the highest quality and purchased as locally as possible. She describes that she was aspiring to create "elevated comfort food". The somewhat over-used description "farm to table" was also what she was aiming at during the long preparation period and she wanted to be part of the Longmont business and neighborhood community. She was able to move into the fairly new building on the northeast corner of Longs Peak Avenue and Coffman Street that had just been vacated by the Modena Wine Bar.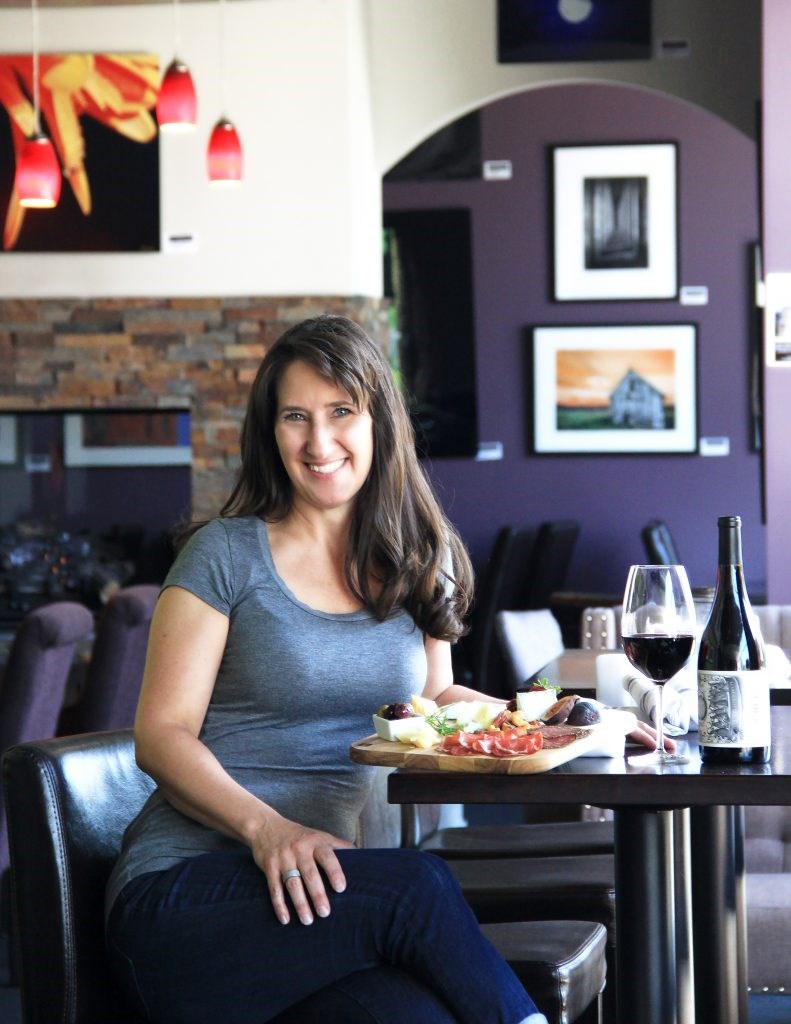 Not only did Campbell have firm ideas about the type of food (and libations) she wanted to share, but she also wanted to cook in what she describes as a European Kitchen. There is no fryer, no induction stove tops, no hood and certainly no microwave. Not the easiest of environments to work in, but one that challenges the kitchen workers and furnishes them with pride in their work and the food they produce.
Bin 46's menu certainly reflects Campbell's insistence on quality ingredients for her elevated comfort food, as well as an imaginative use of local ingredients used wherever possible.
The Pear Gorgonzola Salad contains candied pecans, honey and a blood orange vinaigrette, as well as the expected fresh mixed greens. And one of the most popular items on the spring menu has proved to be Beef Stroganoff. It's based on wagyu beef from the 7x Ranch in Hotchkiss, and includes Kingdom Come Farm mushrooms, local red onions and sour cream, served over pappardelle. Another favorite is the Lamb Rib Rack which is house smoked with rosemary and garlic and served with a traditional Tzatziki cucumber sauce, while the Lasagne is definitely not your grandmother's Lasagne.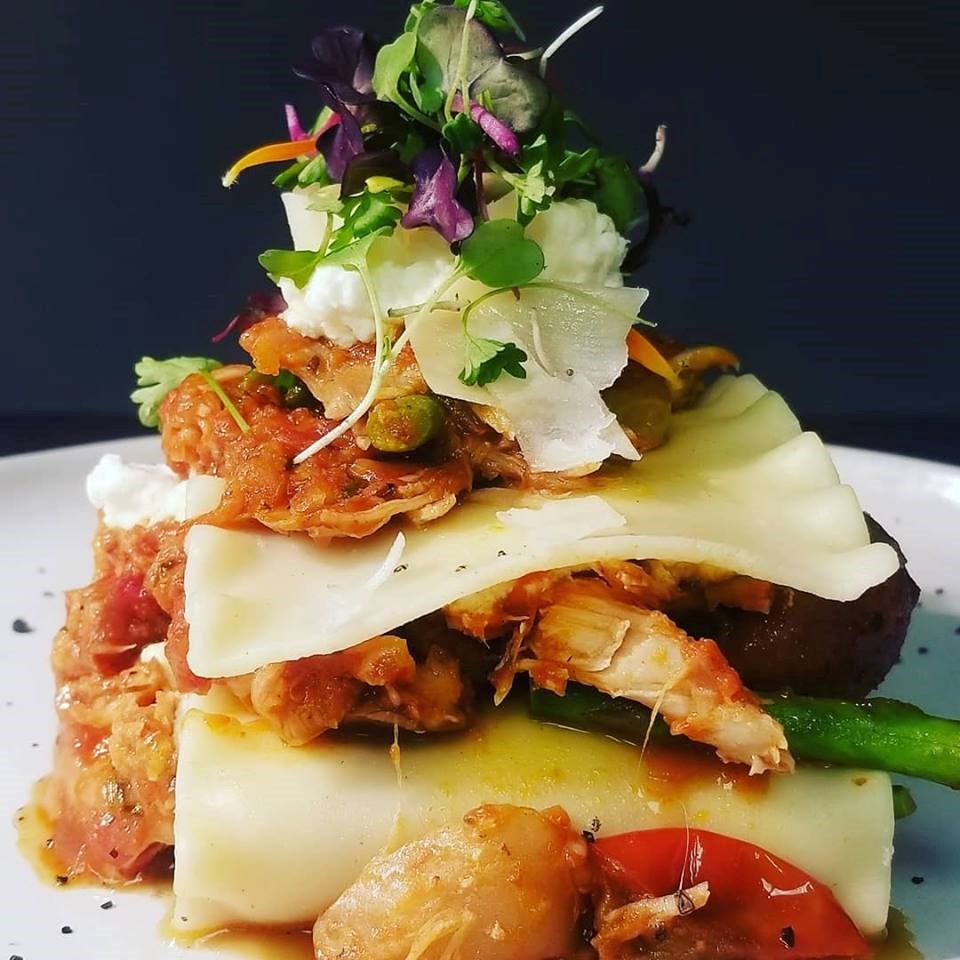 The extensive wine list is equally impressive, with a total of 26 Cabernets Sauvignon, including fine selections from Opus One and Dominus, as well as some Argentine stars. It includes, perhaps surprisingly, a total of 16 Italian reds, presenting not only several fine Piedmont Barolo and Barbaresco wines, but also an interesting looking Amarone from the Veneto region. The current interest in Rosé wine is addressed with selections from California, Washington, Provence and the Veneto. And wine flights are offered, as well as over 30 fine wines by the glass.
Bin 46's chef is now Leroy Alvarado, who joined Campbell over a year ago, leaving a stellar career in the Santa Fe restaurant world for the challenge of steering a very special, very new restaurant into the upper ranks of Longmont's dining scene. He is ably assisted by four or five kitchen staff, including Campbell when necessary, as well as a team of first-rate dining room and bar personnel. It's not every restaurant that has servers who can not only remember each of the four different oysters on offer, but also describe their individual tastes and flavors, and this during the Bin's popular Happy Hour from 3:00 to 5:30 daily.
Campbell and Alvarado have just returned from the Aspen Food and Wine Festival where, in addition to promoting Bin 46, they also introduced their catering business whimsically named BintoBox. Based on the traditional Japanese single portion take-out meal, BintoBox transfers the Bin 46 wholesome food ethos to catering for small or large groups, as well as take-out options. Sounds like a lunch box will never be the same.
Campbell is also looking to open another restaurant to serve the expanding south and west Longmont suburbs, which she feels currently lack the standard of Bin 46 menus, and is thinking about a Cuban Fusion theme. It would continue with the emphasis on fresh and local ingredients, but with an exciting twist.
Despite her plans for expansion and other related businesses, Campbell wants to continue to have Bin 46 as a vibrant part of the Longmont restaurant and business scene, co-operating with other restaurants, breweries, and distilleries to help make Downtown Longmont events more exciting and welcoming than they already are. And only one question remains to be answered – why the name Bin 46? Simply that Campbell wanted to highlight the importance of fine wines to her restaurant, and she was 46 years old when she opened it.