This content was originally published by the Longmont Observer and is licensed under a Creative Commons license.
Anniversaries are always something special, and the first anniversary for Dry Land Distillers on Longmont's Main Street, 471 Main Street, is no exception.
Co-founders Nels Wroe, Aaron Main and Marc Staats are putting together final details for a four-day long celebration that begins on Wednesday 26th June with the Distillery's sponsorship of the Downtown Longmont Farmers Market. Dry Land will join with the local vendors at the market to offer hors d'oeuvres and cocktail samples. Market patrons can access the Distillery in the tasting room from the alley off Fifth Avenue and will be offering discounted cocktails as well as free tastings.
Patrons will be able to sample not just Dry Land Whiskey and Rum, but also their unique Cactus brew, an agave-style spirit, created after extensive product testing from the prickly pear cactus. The long-awaited Dry Land Gin will be available for tasting and cocktails. It is composed of only Colorado plants and botanicals, including native juniper berries, Bee Balm (wild bergamot) and Pineapple weed, which is often used as a tea similar to chamomile.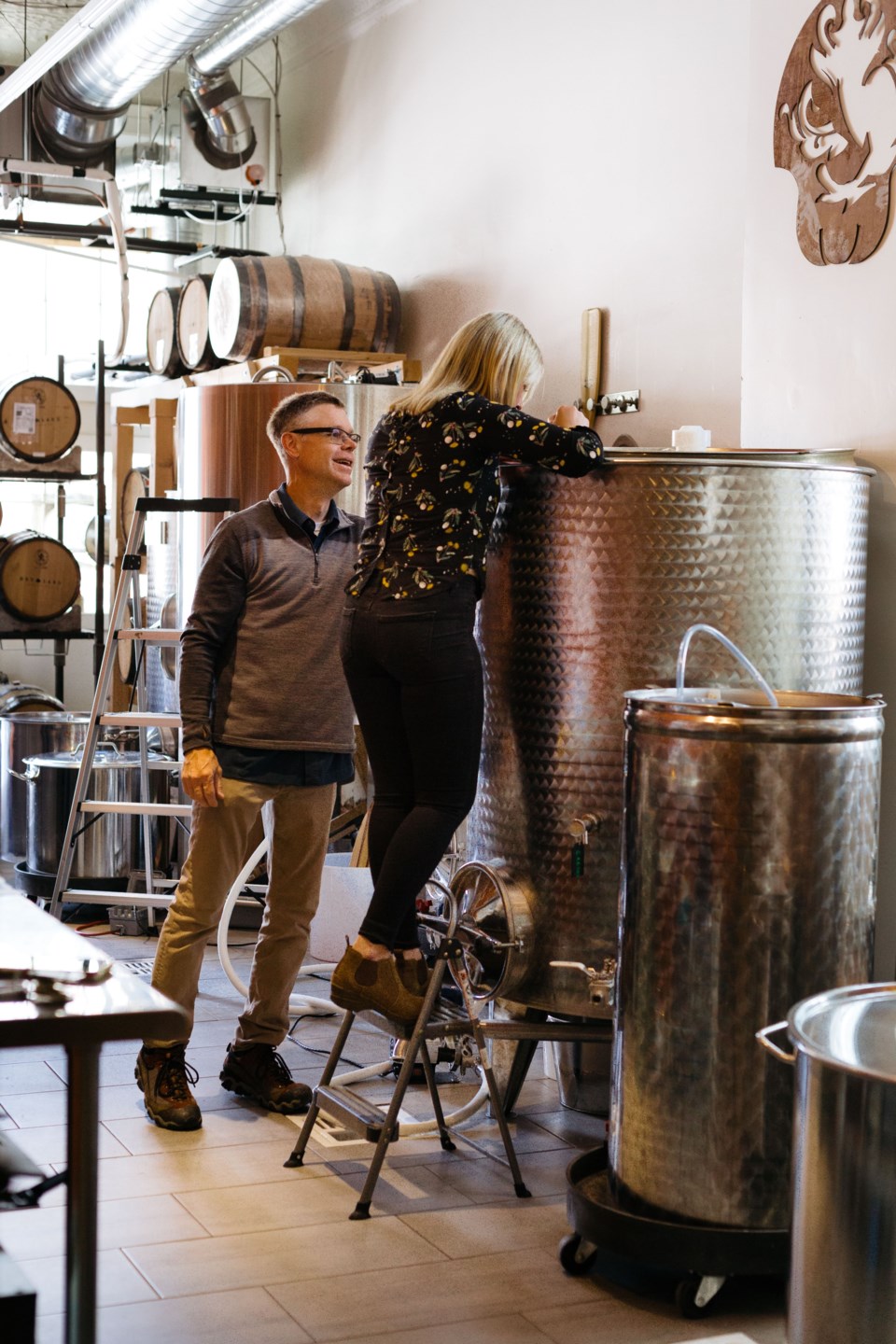 Thursday evening has Dry Land teaming up with local restaurant The Roost on Main Street to produce their first Distiller's Dinner. Wroe and his partners are delighted with the co-operation and support they have experienced from other downtown businesses like The Roost both before and after Dry Land opened in June of 2018. 
Events like this special dinner help increase the vibrancy of Longmont's thriving downtown and make it a true community. The Roost and Dry Land will be offering a fixed-price menu, starting with smoked Sixty South salmon, which is sustainably produced in Chile. Also on the menu is Buckner Ranch steak, from the Buckner family farm, which has AWA certification for its sustainable animal husbandry. And it couldn't be more local at 75th and Nelson. 
In addition, as always, 10% of The Roost's profits will be dedicated to helping families in the process of adoption to help with the high cost. Continuing with the community celebration, Dry Land will be pairing each course with one of their award-winning whiskeys.
The festivities move to historic downtown Erie on Friday 28th June, where 24 Carrot Bistro will be offering appetizers and entrees that will reflect the restaurant's deep-rooted relationship with local farmers, ranchers and purveyors. This won them the title of Best Overall Restaurant in Boulder Weekly's 2018 Best of East Boulder County reader survey.  24 Carrot's award-winning mixologist will create award-winning cocktails using Dry Land local spirits to pair with the local produce and naturally raised meats that are always on their menu. Dry Land is committed to using sustainable and indigenous ingredients and seeks out compatible businesses like 24 Carrots that share the same values.
New barrels of Dry Land's 100% Heirloom Wheat Whiskey and their 100% Antero Wheat Whiskey will be released Friday at 5 p.m. Antero wheat was developed by CSU, in collaboration with local farmers, so definitely another Colorado native product.
Main is Dry Land's master distiller and is excited about the unique essence of each whiskey, which brings out the character inherent in each of the grains used. Wroe recommends that whiskey aficionados who want to obtain a bottle or two of either of these "Double Barrel" offerings get to the tasting room on Friday or Saturday, as the whiskeys are already in high demand.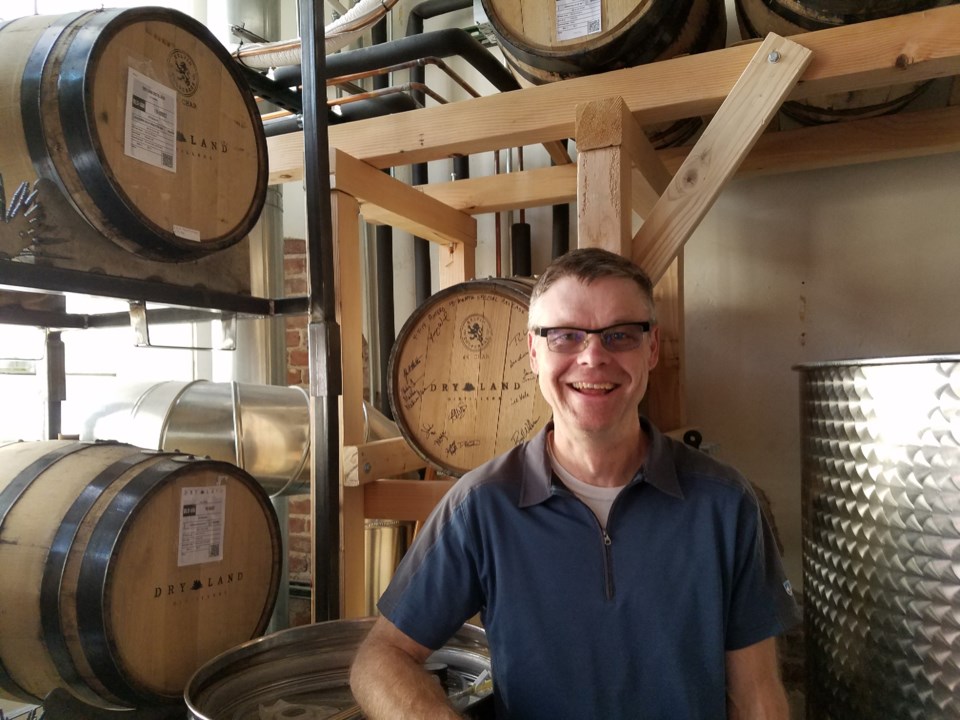 And high demand is the difficulty that every young business longs to experience, as Dry Land is unable to fill all the potential orders from restaurants and stores who want to carry their spirits. The distillery is currently using some extra production help from local Longmont Still Cellars, who also supported and worked with the Dry Land founders to test their early products before their own workplace was set up.
This example of community co-operation and support has also been echoed in Dry Land's dealings with the City of Longmont. Wroe described their experience with the City in the arduous process of setting up their business as "awesome" and the City is even now being pro-active in aiding them in their search for a new expansion facility for the distillery production in the city.
This veteran-owned business, whose co-founders came together through their respective children's school friendships, have always put Longmont community values and development at the forefront of the Dry Land culture, as well as the respect for Colorado indigenous and natural ingredients, however difficult it might be. They hope that Longmonters will come and help them celebrate their first year and then continue to support them and their anniversary partners at The Roost and 24 Carrot in the years to come.