The Longmont-based Giant Fox Studios has recently created a new card game based on a Japanese style of comedy called "batsu game."
BATSU! is similar to the popular Cards Against Humanity game, but instead of players choosing a winner, a judge picks a loser, who then gets punished — just like players in the batsu-style game show.
The card game is all about being silly, and the punishments are one of the funniest parts, said Jaime Fraina, co-founder of Giant Fox Studios.
"One of the examples is having to pick up a bottle of water and gargle a song until the judge guesses what song you're trying to sing," Fraina explained.
Fraina used to live in New York City and watch the live game show.
"It's hilarious ... it's kind of like 'Whose Line is it Anyway?' and (players) have to be funny to avoid being punished."
When the pandemic hit, the BATSU! Live game shows in New York City and Chicago shut down, so Fraina reached out to the show's creators and partnered with them to develop the card game. They launched a Kickstarter campaign, which was 600% funded.
One of the main focuses in the development was replayability, Fraina said.
"A lot of these card games have kind of one mini game, and then there's lots of suggestions to switch it up — we have 22 different challenges in the game, and then 90 suggestions," Fraina explained. "So it's very different each time."
Fraina's partner Meg Drennan is the lead designer for BATSU! and is currently developing expansion packs and a family-friendly version of the game, Fraina said.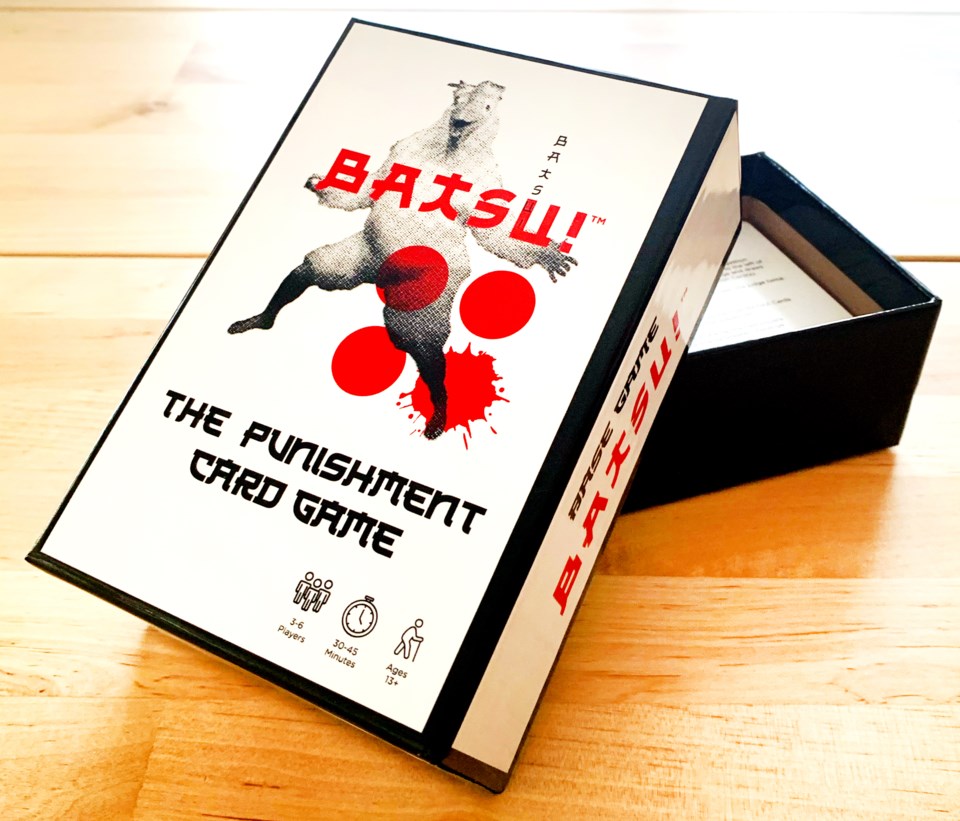 The business began shipping hundreds of BATSU! games to retailers several weeks ago, and roughly 1,000 games have been sold at the game show's gift shop in New York, Fraina said.
"New Castle is the first shop over here in Longmont that has stocked the games on their shelf already," Fraina said. "I also have to go up to Loveland tomorrow — Mana Vault will also be stocking it."
Giant Fox Studios moved from New York to Longmont four years ago, and since then, the business has hired five remote employees in Longmont, Boulder and the Denver area. The agency also works with more than 10 contractors across the country.