This content was originally published by the Longmont Observer and is licensed under a Creative Commons license.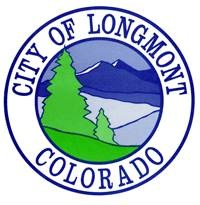 Celebrate the Holidays at Longmont Lights!
Enjoy Longmont Lights, the City's annual free holiday celebration, this weekend in Downtown Longmont. From 5 to 8 pm (event times vary) on Friday, December 7, delight in the festivities at the Longmont Senior Center, Memorial Building, and throughout Roosevelt Park at 700 Longs Peak Avenue. The evening ends with the fireworks finale at 7:45 pm, weather permitting, sponsored by Bank of Colorado. Vendors will have food for sale, and free hot cocoa carts are stationed around the park. The event concludes with the Holiday Parade on Main Street beginning at 5 pm on Saturday, December 8. And before the parade, don't miss the new Downtown Winter Wonderland from 3 to 5 pm at St. Stephen's Plaza. The lights in Roosevelt Park, sponsored by Xfinity, are lit nightly throughout the holidays. Call 303-651-8404 or visit LongmontColorado.gov/LongmontLights for a complete schedule of events.
Take a Sustainability Step for Your Holidays
Reduce food waste during the holidays by encouraging guests to take home leftovers in reusable containers and stick to your shopping list when you go to the store. For more recommendations, review the Holiday Recycling Guide and explore the Tips & Tricks blog at LongmontColorado.gov/WasteServices. And visit the Sustainability table at the Longmont Lights Santa's Workshop from 5 to 7:30 pm on December 7 to make your own reusable wrapping paper.
Muggle Magic: The Science of Harry Potter
Hogwarts comes to the Library from 1 to 2 pm on Thursday, January 3. In this exciting program from our friends at CU Science Discovery, budding witches and wizards will get an introduction to Mendelian genetics and explore the magic that surrounds us every day. We'll learn how to make different liquids change color; how to make things disappear and reappear; and make troll boogers, quicksand and boo bubbles. It's sure to be a magical time! This program is for 3rd through 5th graders only and will be held at the Library at 409 4th Avenue. Register online at bit.ly/LibKids. No email? Call 303-651-8477 to register.
New! Drop-in Table Tennis
Engage with the Olympic sport of table tennis, similar to ping pong, from 7 to 10 pm on Monday nights at the Memorial Building, 700 Longs Peak Avenue. Free instructional clinics on the first and third Mondays teach rules, technique, and strategy in a group setting; all experience levels welcome. Please bring your own paddle. Regular facility admission fees apply and recreation passes are accepted. For information, visit LongmontColorado.gov/rec or call 303-651-8404.
Keep the Holidays Bright – and Safe!
With the second-lowest residential electric rates in Colorado, Longmont shines bright during the holidays, whether it's with a simple string of roof lights or a brilliant display that fills the yard. Remember to stay safe by replacing any decorations that have frayed wires, using the right extension cords for indoor and outdoor use, and keeping your tree at least three feet away from any heat sources. Finally, plug into additional safety tips by visiting the Longmont Power & Communications-NextLight Facebook page throughout
December.
Shred Your Private Documents for Free
Safely and securely recycle your private documents. Take your boxed or bagged documents to be shredded to the Waste Diversion Center at 140 Martin Street between 9 am and 2 pm on Saturday, December 8. This event is for residential documents only; no business materials will be accepted. Please also take identification and a copy of your most recent Longmont utility bill. For more information, visit LongmontColorado.gov/WasteServices or call 303-651-8416.
---
Longmont Observer volunteers work hard to bring you local news daily. Please, consider supporting your local newsroom by donating, becoming a member or becoming a business member.
---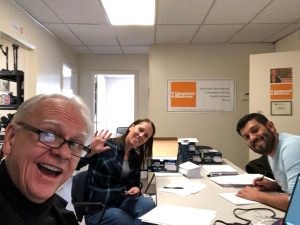 Longmont Photos of the Week
This gallery of photos was submitted by Longmont residents. Take a look at what is going on around Longmont.