This content was originally published by the Longmont Observer and is licensed under a Creative Commons license.
Reach Out and Care (ROC) is an non profit organization that is designed to guide disabled veterans to take control of their own healing by helping others. With a six month curriculum-based program that involves building, then delivering wheelchairs to disabled children in developing countries.
ROC is an involvement based program that allows veterans to overcome fears by learning awareness through therapeutic and clinical support, then serving areas they can help the community. During this process, disabled Veterans can be put out of their comfort zones and face their fears, while highlighting the strengths they have inside. Reach out and Care has brought 10,000 wheelchairs to children in 25 countries. There is still much more to be done. An estimated 6.5 million children in less-resourced countries are in need of an adaptive wheelchair for mobility.
ROC was developed by noticing there was a gap in resources during the recovery phase for Veterans with Mild Traumatic Brain Injury (MTBI), Post Traumatic Stress (PTS) and Moral Injury. ROC can be an additional resource to help not only veterans but also extends to the veterans spouse, children, extended family, and friends. Through the contributions, disabled veterans become a contributor opening up a wider social network and community.
To state the mission statement clearly the ROC website reads, "The mission of ROC Warriors is: To empower wounded Veterans with MTBI, PTS, and Moral Injury by providing them with the tools and motivation to adapt, overcome, and move forward with a purpose driven life that leads to a self sustaining future."
The ROC website states, "There is nothing more rewarding than having the opportunity to provide mobility and hope for children with disabilities in less resourced countries. Many of these children have severe disabilities and come from a very poor and harsh environment."
Rachel Lauderbaugh a Longmont resident, a six year Air Force veteran and also a 17-year military spouse is having two fundraising events for Reach Out and Care. The first will be at Sanitas Brewing in Boulder on Saturday, April 5th, from 1 p.m. to 5 p.m. at 3550 Frontier Ave, Boulder. The second in Longmont on Saturday, April 11th, from 1 p.m. to 7 p.m. at Fit Chicks Express, 340 Lashley St #100, Longmont.
These events will offer a silent auction, yoga class and a day of self care. Through this event and other fundraising Lauderbaugh hopes to be on her first ROC trip to Israel's West Bank in May 2020. Once ROC members are in Israel they will build the wheelchairs to suit the needs of children with many disabilities. In order to fund this trip $5,000 will need to be raised.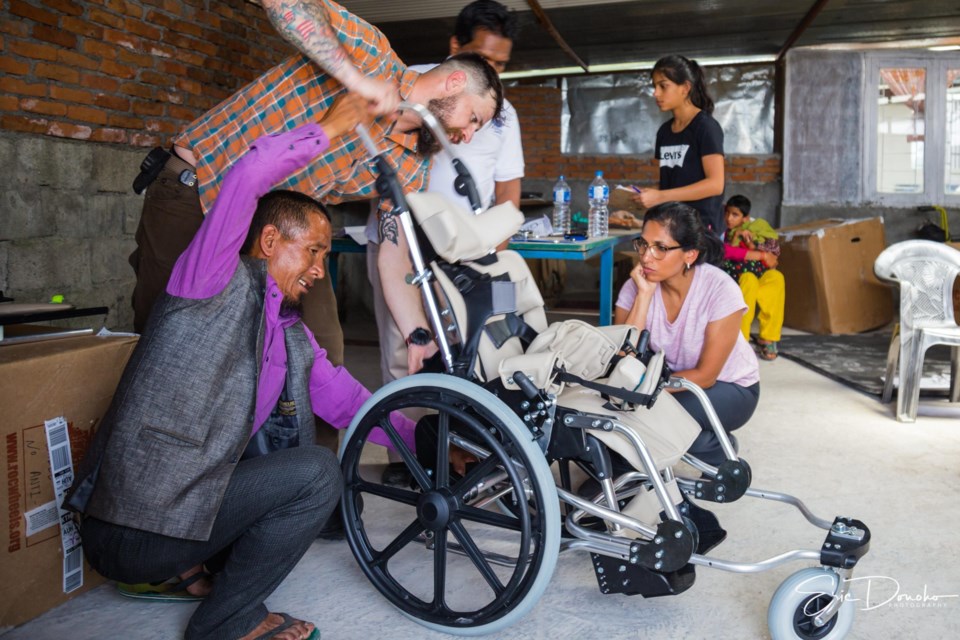 ROC allows veterans to work alongside the families who also have made so many sacrifices and help provide mobility with the delivery of these wheelchairs. This is a nonprofit organization that brings people together to help overcome their past and look ahead towards the future. If you would like to reach out or support Reach Out and Care there are many ways to be involved.
https://secure.givelively.org/donate/reach-out-care-wheels-inc/roc-warrior-fellow-rachel-lauderbaugh?ref=f53c31a6-64b6-41b7-afdb-6ca28d2cb2e2&fbclid=IwAR3jiWEPBNOO4QYJeo0LKqtdqiK7XOumgX4ye9-UA8aPcRLITkjvX_oSxZk