This content was originally published by the Longmont Observer and is licensed under a Creative Commons license.
By Janaki Jane
In March 2016, the Longmont community came together at "A Day for Grace" to talk about mental health and the need for a more pro-active approach to dealing with the mental health issues that arise here. Over 500 Longmont residents showed up to talk about what to do to create a healthier, safer community. They decided that three things were the most important: mental health education, stigma reduction, and crisis response.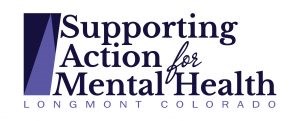 To address the mental health education and stigma reduction need, Supporting Action for Mental Health, affectionately known as SAM, was born. The City of Longmont applied for and received a grant for $200,000 from the Colorado Health Foundation to support mental health education and stigma reduction. In the last two years, SAM has racked up some impressive numbers of people who have been trained at or attended a SAM event or presentation.
Many lives already touched
SAM has offered classes, conversations, events, and presentations. 1,786 people have been trained in one of the many forms of Mental Health First Aid that SAM has offered in the last two years. Mental Health First Aid classes are eight-hour long classes that teach people how to determine if a person they know might have a mental health issue, and train them to ask the right questions, listen, offer reassurance, and encourage support. SAM has offered 53 Adult Mental Health First Aid classes and 27 Youth Mental Health First Aid classes in both English and Spanish, as well as Mental Health First Aid classes specifically addressing how to help Older Adults, students in Higher Education, and training for Public Safety officers to learn to identify, understand and respond appropriately to mental health issues.
In addition, SAM has trained 147 people in safeTALK—suicide awareness for everyone, had 580 people attend Community Conversations on Mental Health in both Spanish and English, gotten 760 people to attend SAM presentations, and had 443 attend events that SAM organized or co-organized.
SAM also created two well-being Experience Bags for the Longmont Public Library, one for families and one for adults. The bags have been checked out over 178 times in the last 18 months. The bags include books for all ages, both fiction and non-fiction, movies and copies of articles about famous people with mental illness, and information about SAM. SAM also helped to bring Spark the Change to Longmont, a Colorado Statewide Pro Bono Mental Health and Counseling Program.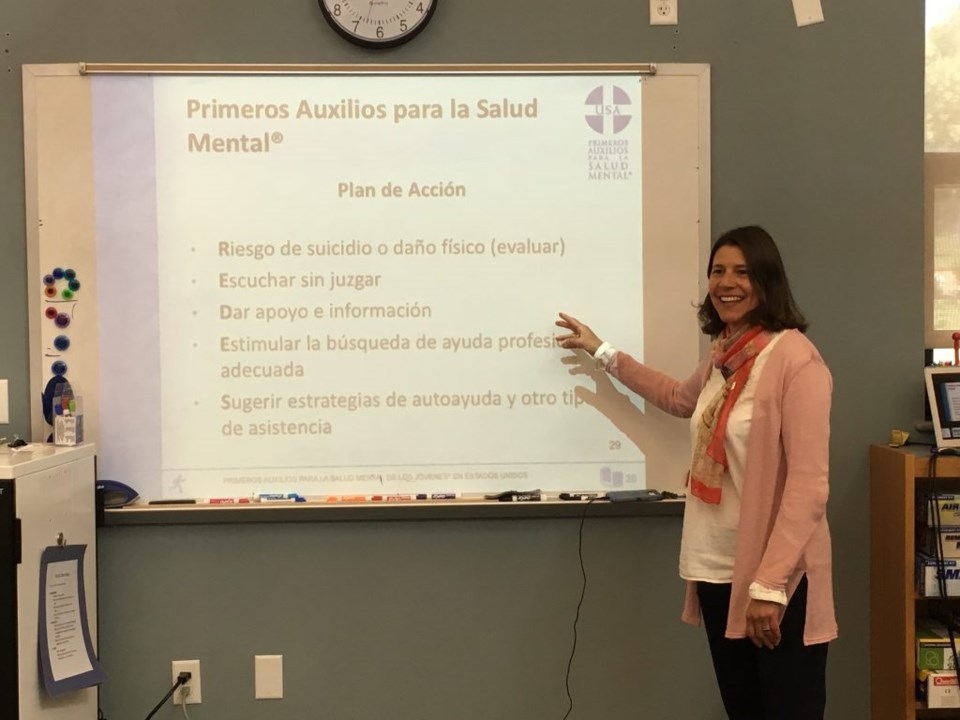 After the Colorado Health Foundation grant ended, the City of Longmont stepped in to fund the program for the next year, including continuing the Program Coordinator position and offering more classes and events. One of SAM's main goals for the next year is to figure out what's next for SAM in Longmont. What are the things that need most to be addressed and done?
How you can get involved
In order to do this, SAM had and is having a series of Community Conversations that will inform the next steps for SAM's future and how best to support the continuing mental health of the Longmont community. The last Community Conversation on this topic is Thursday, March 14 from 2:30-4:30 p.m. at Lashley Street Station, 1200 Lashley Street. Community input about needs around mental health and the next steps that SAM should take will be gathered through multiple styles of brainstorming activities at this meeting. Treats will also be served!
Everyone is invited to attend this Community Conversation about the future of Supporting Action for Mental Health in Longmont. If you can't make the meeting but still want to get involved, there are lots of ways to do that. SAM is still offering both Mental Health First Aid classes and safeTALK classes, there are committees to participate in, and events that need both volunteers and attendees. For more information, go to the SAM website, or email Project Coordinator John Kellow at john.kellow@longmontcolorado.gov. Watch for more SAM sponsored events coming up through the rest of the year.
Janaki Jane has a degree in Psychology and has worked as a case manager and crisis counselor. She created the Lyons Mental Health Initiative, a program through the Lyons Regional Library, that includes many local partners, teaches both Mental Health First Aid and safeTALK for SAM, and sits on the SAM Action Committee.