This content was originally published by the Longmont Observer and is licensed under a Creative Commons license.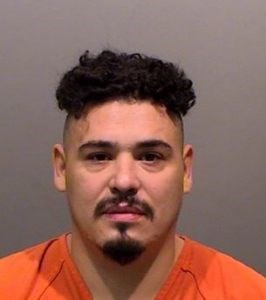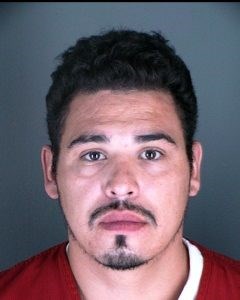 Article Update (July 19, 1:30 p.m.): Deputy Chief Jeff Satur added, "We believe Juan was driving a white 2005 Chevy 2 wheel drive pick-up, which is in our custody, at the time of Rita's disappearance. We also have information that could suggest Rita's remains may have been placed between Longmont and Rollins Pass. Likely in an isolated area, maybe on a remote dirt road. Another spot was the area around Rabbit Mountain and Rocky Mt. Arsenal. These are wide open areas, but we are asking the public, if they are taking a hike or going on a walk to pay attention to the ditches, culverts, etc."
Original Article: Longmont Police Services named Juan Jose Figueroa Jr. as a suspect in the disappearance of Rita Gutierrez-Garcia.
According to a press release from Longmont Police Services, "as a result of testing from evidence submitted to forensic laboratories, we can now identify a suspect."
No charges have been made, leaving Figueroa presumed innocent.
"Mr. Figueroa is currently not a danger to our community as he is being held in jail on an unrelated sexual assault charge with a $1 million cash only bond," states the press release.
"At this point, we are still collecting information and/or evidence, and we will continue to
follow-up on all leads. This is still a very active investigation, we are making significant
progress, but we will not rest until we find Rita and this case is resolved," states the police press release.
The police do not believe that Gutierrez-Garcia is still alive based on "all the reasons now known in this investigation," as stated in the press release.
However, the police continue to search for any information that could help locate Gutierrez-Garcia's body and are offering a $10,000 reward for any information provided by the public.
According to the press release, "a tip line and email address have been established for anyone with information. Please call (303) 774-3700, for the police tip line or e-mail your tips to Policetipline@longmontcolorado.gov."
In addition, the police ask that "anyone with relevant information requiring immediate police involvement and follow-up is asked to call the Longmont Emergency Communications Center at (303) 651-8501."