This content was originally published by the Longmont Observer and is licensed under a Creative Commons license.
Boulder County District Attorney Michael Dougherty is introducing a new initiative called "Moving On from Marijuana", and as a result of the new initiative, the District Attorney's office will file motions to vacate old marijuana convictions on behalf of qualifying defendants.
Prior to December 2012, when Amendment 64 became effective, using and possessing small amounts of marijuana was illegal and prosecuted. The same use and possession of small amounts of marijuana are not illegal today.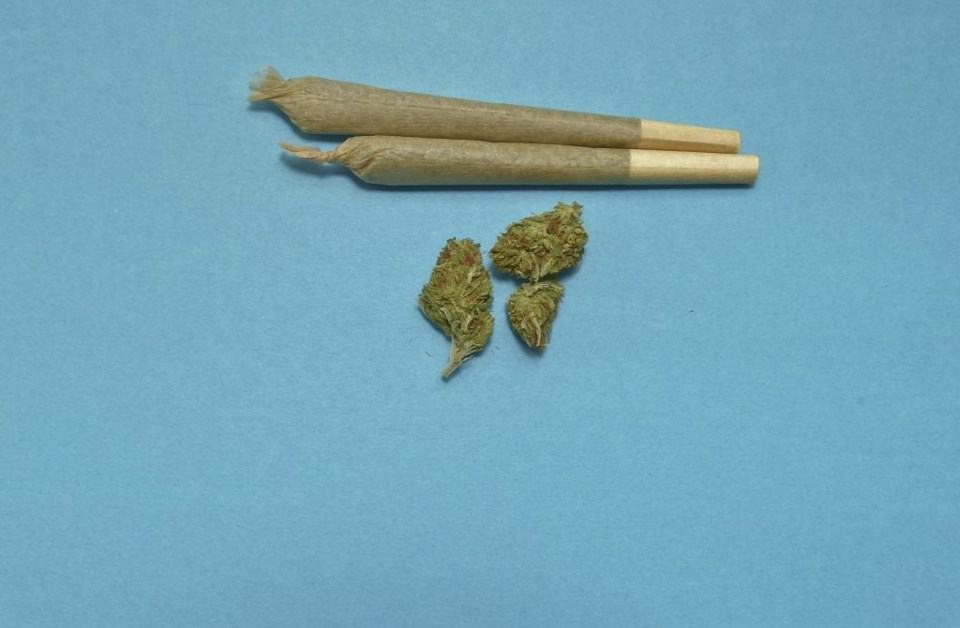 "It's a federal offense, yes. But it's not a state crime that we're currently prosecuting in Colorado, so it's not a crime for which they'd be prosecuted today. I also don't see the feds, quite frankly, prosecuting any low-level marijuana cases right now. I'd be shocked if they did, given the demand on resources and the impact it would have on Colorado," Dougherty said.
"I don't think it's about letting people off. I think it's recognizing that a crime that I've prosecuted myself for many years has now been legalized by the overwhelming majority of Coloradans. If we view this conduct as legal today, I don't believe people should carry with them the baggage of yesterday and have it impact their jobs and livelihood."
Under "Moving On from Marijuana", the District Attorney's office will also include a petition that the court order the records regarding the old marijuana conviction be sealed. In the pleading, the district attorney will make every effort to identify all agencies in possession of records pertaining to the offense. After the court orders the conviction vacated and records sealed, copies of the order will be sent to all agencies associated with the case. After receipt of the court's order, all agencies must respond as follows to any inquiry regarding a conviction: "No such records exist".
To kick off the "Moving On from Marijuana" initiative, the District Attorney's office invites those with old marijuana convictions to join them in the training room on the 2nd Floor of the Boulder Justice Center, located at 1777 6th Street, Boulder, Colorado, on either January 10, 2019 from 9 a.m. - 11 a.m., or January 15, 2019 from 1 p.m. - 3 p.m. to speak with them about your case. If a case qualifies, meaning that a case is not one that would lead to a conviction under current law, they will get started with your case.
Under the Colorado Revised Statutes Pertaining to Criminal Law 2018, the statute 24-72-710 process exists. The key part of that process is when a convicted individual is taking the action to vacate their conviction. For the district attorney's office to go back and vacate and seal all the convictions, the first and easiest step for them would be to have any convicted offenders come forward, which is why they decided to set up the two sessions. It's a more difficult legal process if the offender is not involved, and even though the DA's office would still be able to go through with it, it would be a lengthier process.
"Currently under the law, there's a statute that was enacted last year in Colorado that allows an individual with a marijuana conviction to petition the court and pay a fee to have their record sealed. So, that individual must be aware of the law, go about petitioning the court, and pay the fee of $65," Dougherty said.
"To me, although I thought it was a positive step, it's not nearly enough. Because, what we have are individuals who could be relieved of the collateral consequences, but they have to A, be aware of it, B, figure out how to petition the court, which the average citizen may not have experience with, and then C, have the $65 to go about doing it."
After this initial kick-off, the District Attorney's office will have an application form on their website which can be submitted electronically. Additionally, the District Attorney's office will continue to comb through cases from past years, looking for qualifying convictions and subsequently file motions to vacate and seal these convictions on a regular basis as resources permit.
"I will say that we've had a lot of positive feedback from other district attorneys around the state since launching this program and announcing it to the public. I've had a number of my colleagues, other elected district attorneys, reach out to ask how we're doing it and what the process is going to be. I'm heartened by those questions, and I do believe we'll see it go to other jurisdictions," Dougherty said.
"I've also heard that the legislature's going to explore introducing legislation that would accomplish the same goal. Whether it's from other jurisdictions following suit, and/or the legislature deciding to move forward with a bill that would accomplish the same goal, I do think we're going to see it spread beyond Boulder."
The Boulder County District Attorney is an independently-elected district attorney on behalf of the people of Boulder County. The Attorney General and the district attorneys are all independently elected, so they do not have any direct authority over one another. They have working relationships and every month, all the independently-elected District Attorneys from around the state and the Attorney General come together for a meeting where they talk about ongoing issues, priorities, and new programs.
"I imagine I'll be talking about the "Moving on from Marijuana" initiative. But what we do here in Boulder has no impact, directly, on what they do in their respective jurisdictions," Dougherty said. "I value their input. And I respect them a lot. So, if they tell me I'm completely off-base, I listen. If they tell me they want to do the same thing, I think that's great. I have a really good working relationship with all the DAs, statewide. If someone's doing something in Steamboat, for example, I'm interested, I want to learn from it. If I disagree with it, I respectfully disagree. It's up to them to do what they think is right for their population and for their office."
Dougherty makes it clear that he is committed to pursuing justice in every case and assures that once illegal conduct should not have an adverse impact on people's lives, and that it is a matter of fundamental fairness to relieve individuals of those consequences that could bar them from getting employment or getting into a school of their choice.
For every conviction secured in the criminal justice system, people have those consequences attached to them for the rest of their lives. If someone applies for a job or to a school, employers or admissions committees ask if that person has ever been convicted of a crime. Prior to the legalization of marijuana, the answer of convicted people would have been, "Yes." Nowadays, since the legalization of marijuana, they still must answer "Yes," even though the conduct is now legal.
"I've been a prosecutor since 1997. I've prosecuted marijuana offenses for many years. When I started as a prosecutor, I was at the Manhattan District Attorney's office in New York City. I recall how many cases would come through arraignments, which is the first court appearance, that were marijuana-related. Low-level possession and low-level use," Dougherty said. "I do believe that those laws tend to discriminate against the poor, because people are out on the street smoking marijuana as opposed to, perhaps, a location where someone who has the means might be. A basement or a backyard."
The District Attorney's office asks those with old marijuana convictions not to wait for them to find your case, but to see them in January or after the dates cited earlier in this article. You may also want to check out their website and review the online application. They ask that you please do not call or email the office regarding your case, as they do not have the resources to respond to inquiries via phone or email. They want to make sure you receive a copy of the court's order for your use and records. They look forward to helping those move on from old marijuana convictions.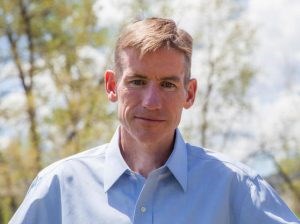 Once a month, Dougherty visits a local library or community center to be available to answer questions from the Boulder County public about what the District Attorney's office and their members of staff are doing every day. The public can also call or email Dougherty at 303-441-3798 and [email protected].
"I give out my number everywhere I go, and people take me up on it. Believe me, I get calls all the time," Dougherty said. "And I encourage people to reach out to me. I've always believed as a public leader you should be accessible and available to the public."