This content was originally published by the Longmont Observer and is licensed under a Creative Commons license.
On December 13, 2018, at its final auction of the year, the Bureau of Land Management (BLM) for Colorado sold 20 parcels of land totaling 7,847 acres for $981,143, including rentals and fees.
The lease sale originally included dozens of leases in critical habitat for sage-grouse, elk, mule deer, and other big game species in the North Fork Valley of Colorado. Due to public protest over these conflicts from Gov. John Hickenlooper and Senator Michael Bennet, who sent letters to the BLM back on September 11, 2018, these leases were taken out of the final sale.
"Our chief concern is the lack of public participation in the new leasing process," Hickenlooper wrote in his letter. "We continue to ask for the deferral of those parcels in sensitive areas particularly those protecting wildlife corridors, where the public has been heavily engaged in pending land use plans, and where there is significant local opposition to the leases being offered in the first place."
The combined bids from the December 13 sale will be distributed between the federal government and the State of Colorado. The BLM offered 20 parcels totaling approximately 7,847 acres in Jackson, Mesa, Rio Blanco, Routt, and Weld counties. The highest per-acre price was $1,001, sold to Bison Oil and Gas II, LLC. More details about parcel sales can be found here.
The BLM's approach to energy development includes oil and gas, coal, strategic minerals and renewable sources, which can all be developed on public lands. In fiscal year 2017, oil and gas development on public lands managed by the BLM in Colorado contributed $5 billion to the economy. Statewide, 25,219 jobs are tied to oil and gas development on BLM-managed public lands.
"The BLM has prioritized energy development on public lands. Recreational access and working with state and local government to manage wildlife is also a priority," said Steven Hall, BLM Colorado's Communications Director.
The BLM's policy is to promote oil and gas development if it meets the guidelines and regulations set forth by the National Environmental Policy Act of 1969 and other subsequent laws and policies passed by the U.S. Congress. The sales are also in keeping with President Donald J. Trump's Administration's America First Energy Plan, which includes development of fossil fuels and coal, as well as renewable energy.
James R. Skillen, Ph.D., is an Associate Professor of Environmental Studies at Calvin College in Grand Rapids, Michigan. In 2009, he wrote a book called The Nation's Largest Landlord: The Bureau of Land Management in the American West and says people can find some interesting parallels between the early George W. Bush Administration and the early Trump Administration. He has a forthcoming book in 2019 called the War for the West with a working subtitle of, "Understanding the Public Lands in the Age of Trump."
"There are two interesting points... First, oil and gas leasing increased under President Obama, so it wasn't as though the Trump Administration was turning the whole ship around," Skillen said. "Second, everyone agrees that federal land use planning takes too long and costs too much. That's why the BLM spent two years (2014-2016) developing new planning regulations called Planning 2.0 to streamline the planning process. Republicans used the Congressional Review Act in early 2017 to scrap the new rules, returning to the long and expensive status quo."
The BLM says that oil and gas leases are awarded for a term of ten years and as long thereafter as there is production of oil and gas in paying quantities. The federal government receives a royalty of 12.5% of the value of production. The State of Colorado receives 49% of revenues from leases issued on public lands in Colorado.
"Colorado has a long and proud history of responsible energy development on public lands, balanced with other uses such as agriculture and outdoor recreation," Senator Bennet wrote in his letter. "To balance energy development with agricultural and ecological resources in Colorado, we believe it is incumbent on the BLM to facilitate public participation and carefully weigh state and local input when considering oil and gas lease sales."
On January 31, 2018, the BLM issued a memo titled, "Updating Oil and Gas Leasing Reform—Land Use Planning and Lease Parcel Reviews". The purpose was, "to simplify and streamline the leasing process to alleviate unnecessary impediments and burdens, to expedite the offering of lands for lease, and to ensure quarterly oil and gas sales are consistently held."
"The memo essentially required continuous and rapid review of lease requests and it encouraged the BLM to streamline (limit) environmental review and public participation. What Senator Bennet and Governor Hickenlooper objected to was that the BLM did not give public notice of or invite public comment on some of the lease parcels, so there was no opportunity for interested parties to register concerns," Skillen said.
On March 28, 2017, the Trump Administration lifted the Obama Administration's temporary moratorium on federal coal leasing and began to dismantle the Clean Power Plan. From dismantling the Clean Power Plan to scrapping Obama-era regulations on methane leaking and flaring, there are many indications that oil, gas, and coal development are a top priority for this administration.
In September 2018, the United States District Court for the District of Idaho issued a preliminary injunction against the BLM's new leasing rules, at least in sage-grouse habitat. On pages 5-8 of the injunction, the judge specifically enjoined the BLM's new policies that reduced environmental review and public participation in oil and gas leasing decisions.
"You have to ask why the governor and a senator were so concerned. Beyond any moral or aesthetic interests they might have in the environment, they were concerned about Colorado's economic sustainability. Oil and gas development provide important revenue and jobs in the state, which is why they weren't trying to stop all oil and gas leases. But these jobs depend on a nonrenewable resource, and over-exploitation could damage other sectors of the economy," Skillen said.
"Outdoor recreation depends on a renewable set of resources, so it can continue indefinitely. And like so many Western states, the urban economies rely significantly on companies that locate there in part for the amenity values their employees enjoy. The costs of thoughtless oil and gas development outweigh the benefits for a state like Colorado."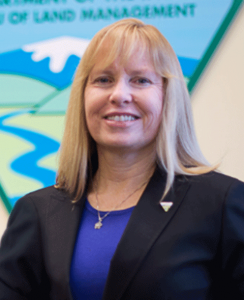 In light of this final lease sale of the year, on December 12th a letter signed by 24 Colorado outdoor recreation businesses—including Kelty, Osprey Packs, and Avalanche Sports—was sent to newly confirmed Colorado State Director of the BLM, Jamie Connell. Their letter highlights how Colorado's public lands, which help generate $28 billion dollars from outdoor recreation annually, are under increasing pressure from the Trump Administration's America First Energy Plan where oil and gas production is prioritized.
"BLM Colorado has received the letter you referenced, and we appreciate the input from the recreation industry. BLM Colorado has a history of balancing development of the public's energy resources with recreation access on public lands," Hall said. "In fiscal year 2017, recreation on public lands managed by the BLM in Colorado generated $618 million in economic activity."
Adam Miller, owner of Why Cycles, decided to move his business from Ogden, Utah to Carbondale, Colorado because he felt that Utah wasn't taking care of its public lands. He was one of the 24 outdoor recreation businesses to sign that letter on December 12. Miller's business has increased significantly since moving to a place full of outdoor enthusiasts—doubling his staff and nearly doubling sales in the last year from selling locally and internationally.
"The public lands system is designed to be managed for multiple use, but right now one use is being promoted above all others. While energy development is necessary, the current system puts our recreation economy at risk by shutting recreation uses out of the process," Miller said. "I'm hopeful that Director Connell will take our concerns seriously. Outdoor recreation is a pretty big deal in Colorado, it's something we're known for. It's something many of us want to protect, not just for our businesses but for our quality of life."
Miller thinks the BLM isn't providing enough opportunities for non-industry stakeholders to participate in the public process. He feels that there should be balanced planning and more input from a wide range of stakeholders to ensure the best and most efficient use of the landscape. Additionally, there's a lot more opportunity for leases to be sold and land to be developed or locked up from other uses.
"I think the leasing process itself can be confusing to people. Also, people don't always know what portions of a landscape are leased. Leaseholders can buy a lease and leave the area untouched until they decide to drill or mine it," Miller said. "Then these dormant leases suddenly come on line, and the community's reputation and recreation resources can be harmed by poor air quality, damaged viewsheds, etc. If I see a drilling rig pop up in the background of my favorite bike trails, it will not only make my personal bike riding enjoyment suffer, it will also directly affect our [Why Cycles] profit."
Matthew Hamilton, Sustainability Director at Aspen Skiing Company, says the purpose of the letter was to remind the BLM that policy decisions favoring one use over others, without considering the long-term impacts, was short-sighted. He thinks that it remains to be seen if Director Connell took their concerns into consideration, that it will become apparent in future decisions regarding lands that are made available for lease, and if the public process is utilized to ensure that all uses are well thought-out.
"We must account for the true costs/benefits of leasing public lands. The letter and the associated conversations we are having in the press and with elected officials serves as a powerful reminder of the diversity of users of our land. With a new BLM State Director and the departure of Secretary Zinke, it is an excellent time to educate and advocate for our public lands," Hamilton said.
"Once lands are leased it becomes much more difficult to prioritize outdoor recreation over what is not considered a private property right. We must ensure [that] there is a full, transparent and public process that determines the future of our public lands and balances extraction with outdoor recreation."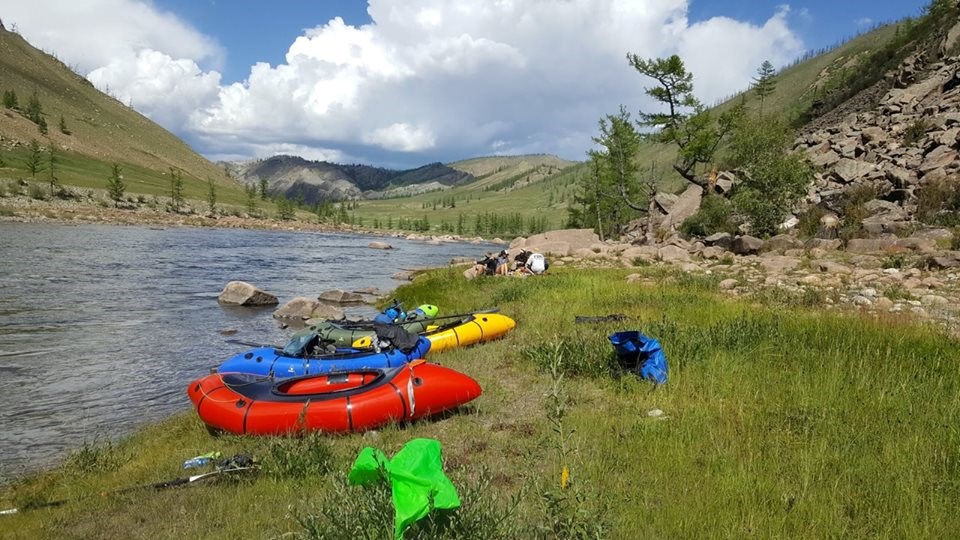 Sarah Tingey, Outreach & Operations Director at Alpacka Raft in Mancos, Colorado, signed that letter because she wanted her business to be in a location that supports the products they make. She says Alpacka Raft is in the business of designing and manufacturing packrafts to help get people outside, exploring the beautiful public lands and waterways our nation has to offer. Her business has increased steadily in the past decade, doubling their staff and increasing sales by selling locally and internationally.
"The public lands system is designed to be managed for multiple uses, but right now one use is being promoted above all others. While energy development is necessary, the current system puts our recreation economy and viewsheds at risk by expediting the public process without adequate time to consider the full impacts to other uses of energy development on a given parcel of land," Tingey said.
"Colorado has a reputation as an outdoor destination and a friendly state to recreation, but that could all change if unfettered development is allowed to take over our public lands to the detriment of all other uses. These things can irreparably damage the recreation economy of our state, harming both individual businesses like mine and the natural assets that attract tourists and visitors."
The Bureau of Economic Analysis issued a report in November 2018 showing the outdoor recreation economy accounted for 2.2 percent, or $412 billion of the current-dollar GDP, in 2016 in the United States. The outdoor recreation real gross output for manufacturing was $177.5 billion in 2016 and about 44% of this value coming from petroleum and coal products. One of the fastest-growing activities at 8% growth from the previous year was motorcycling/ATVing activities, which accounted for $20.3 billion of real gross output in 2016.
"One of the things to watch for in the next couple of years is exactly where opposition comes from. This isn't a liberal vs. conservative issue. As President George W. Bush found at the outset of his administration, an all-out rush to drill for oil and gas can upset more than liberal environmentalists. Outfitters, hunters and anglers, ranchers, environmentalists, and property rights groups all protested some aspects of oil and gas development," Skillen said.
"Watch in particular for tensions within conservative coalitions, where you have both Koch Industries and cattlemen associations, multi-national corporations interested in drilling as well as private property owners whose private surface land sits on top of federal minerals."