This content was originally published by the Longmont Observer and is licensed under a Creative Commons license.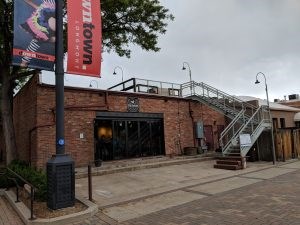 According to Ian Colby, City of Longmont planning technician, "We're close to finishing the 2nd review of the Roost site plan amendment. The site plan amendment is a staff-level review and will not require a public hearing. Assuming the applicant provides the answers to my mid-review questions, City staff should be making a decision on the application within the next week or two."
"After doing business in a few different cities in California for 15 years, everything we've done in Longmont has been a dream!  There are lots of super helpful people loaded with great information and resources, pointing us in the right direction.  With all of our projects the last few years we've received facade & signage grants from the city that have been very helpful and greatly appreciated," states Sean Gafner, chef and owner of The Roost.
"We very recently have received all of our final approvals and expect to begin construction soon; we expect the project to take two to three months, but we understand that there are a lot of pieces that have to fall into place on such a big project."
The Roost submitted a site plan review to remodel and replace the current composite deck with a covered concrete patio with rooftop deck above. The site plan is currently under development review with the City of Longmont.
Registration now open for 

Tuesday, June 26 

Open Space Farm Tour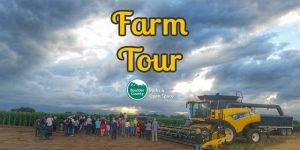 Registration is now open for this year's Boulder County Parks & Open Space Farm Tour on Tuesday, June 26.
Participants will meet local farmers and learn what they are each growing on Boulder County Parks & Open Space agricultural lands.These tours are very popular and have gained local and national recognition. Participants will see a spectrum of agricultural production systems, issues, challenges, and opportunities on Boulder County open space lands.
The tour will start at the Boulder County Fairgrounds in Longmont and travel in an air-conditioned bus with restrooms and a PA system. The tour will visit several farms throughout Boulder County, including Kilt Farm. Additional farms will be posted to the website as they are confirmed.
Registration is now open. Space is limited. Cost is $5/person. For more information and to register, please visit www.BoulderCountyOpenSpace.org/agriculture
This is a press release from the City of Longmont published by the Longmont Observer as a public service. 
Hover Senior Green House Project in Final Site Review Stage of Development
The Hover Senior Green House Project, located at 1425 Belmont Dr., Longmont, was approved at a public hearing on January 19, 2018. It is currently in the process of a final site review.
If approved, construction can begin on the new nursing home development that will include 48 units.
Longmont Observer News
Volunteer Position Available: The Longmont Observer has a volunteer position available to report on city council. City council meets most Tuesday nights at 7 p.m. at the Civic Center, located at 350 Kimbark St., Longmont. The requirements for this position include:
Must plan to attend all regular/study sessions of the Longmont City Council
Must be willing to write/take photos/record the session
Must meet fast-paced deadlines
The Longmont Observer will train you on how to write city council articles and how to run the video equipment for the meeting. To apply please send your name, contact information and a brief statement as to what interests you the most about this position to contactus@longmontobserver.org.
Editorial and Volunteer Meeting Information: The Longmont Observer holds open to the public editorial meetings every Monday through Friday at 10 a.m. in the conference room at TinkerMill, 1840 Deleware Pl., Longmont. 
Do you want to volunteer but can't make it to the 10 a.m. meeting? We hold a volunteer meeting every Thursday night at 6:30 p.m. in the TinkerMill conference room.