This content was originally published by the Longmont Observer and is licensed under a Creative Commons license.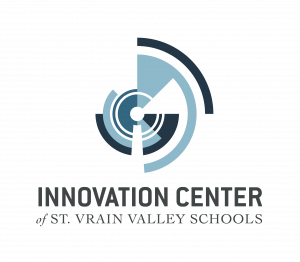 *Update/Correction: SVVSD is hosting hours for the community to visit the Innovation Center. The VIP Grand Opening is available by invitation only.
The St. Vrain Valley School District is hosting a Grand Opening for the Innovation Center on Friday, September 28 from 1-4:30 p.m. at 33 Quail Road, Longmont, CO 80501. All members of the community are invited to attend.
Members of the community are welcome to explore the Innovation Center during this time. There will be several student demonstrations available as well.
According to the announcement, "This state-of-the-art facility was made possible through the generous support of our community in passing the 2016 bond initiative, as well as our many industry and community partners."
Following the hours open to the community, SVVSD is hosting a VIP Grand Opening of the Innovation Center. This event is by invitation only. It "include a ribbon-cutting ceremony, reception, tours and special guests including: Board of Education members; Don Haddad, Ed.D., Superintendent; corporate and community partners; elected officials; and many more."
Boulder County Resource Conservation Division offers funding for zero waste programs
"The Boulder County Resource Conservation Division is allocating $50,000 for its 2019 Zero Waste Funding Program," states a press release from Boulder County.
Funding for the Zero Waste Funding Program was established in 1997 and has since awarded more than one million dollars for "education and infrastructure initiatives that promote waste reduction and diversion from the landfill."
"Zero Waste Funding provides an opportunity for businesses and organizations within our community to contribute to Boulder County's vision of becoming a zero waste community," states the press release.
This year Boulder County is looking at programs that emphasize resource diversion, however, applications with other focuses will be considered as well.
Businesses, residents and government buildings are encouraged to apply. Applications are accepted now through October 5 by 2 p.m.
For more information on zero waste funding and to download a 2019 application visit:https://www.bouldercounty.org/environment/sustainability/zero-waste-funding/
In Case You Missed It
The Next Storm/Next Snow Forecast Discussion from the Cherrywood Observatory – September 11th, 2018
Windy Gap Water Project Facing 30% Cost Increase
Opinion: Paul Tiger-Financial Secrets
Longmont City Council Regular Session Agenda for September 11, 2018