This content was originally published by the Longmont Observer and is licensed under a Creative Commons license.
Travel is a powerful thing. Mark Twain knew this back in 1869 when he wrote, "Travel is fatal to prejudice, bigotry, and narrow-mindedness, and many of our people need it sorely on these accounts. Broad, wholesome, charitable views of men and things cannot be acquired by vegetating in one little corn of the earth all one's lifetime."
Carrie Adams, travel consultant at Longmont's branch of Expedia Cruiseshipcenters, wholeheartedly agrees and has seen minds enlightened by travel many times. For nine years, she has spent summers organizing opportunities for local youth to travel, and each time, what these young participants have learned has been powerful.
This summer, a major theme of what Longmont teens learned through travel was that communication can change the world. They toured through central Europe, visiting Poland, Czech Republic, and Germany on their way to Davos, Switzerland, where they participated in the Global Leadership Summit.
[gallery type="square" link="file" size="medium" ids="47585,47574,47569,47567"]
The most memorable of these stops? Oswiecim, Poland (near Krakow), where they saw horrible consequences of allowing powerful communicators to victimize and destroy. Here, they experienced the concentration camp of Auschwitz firsthand.
"It was breathtaking and life-changing," said David Murphy, one of the teen participants.
Adams added, "It was awesome and horrifying at the same time. Birkenau was a hard day." She especially appreciated the fact that the students had a tour guide from Germany who continually drove home that the stories they were hearing were of real people who had lives and families and jobs and dreams and had stood right where the students were standing, much like his own grandfather had done.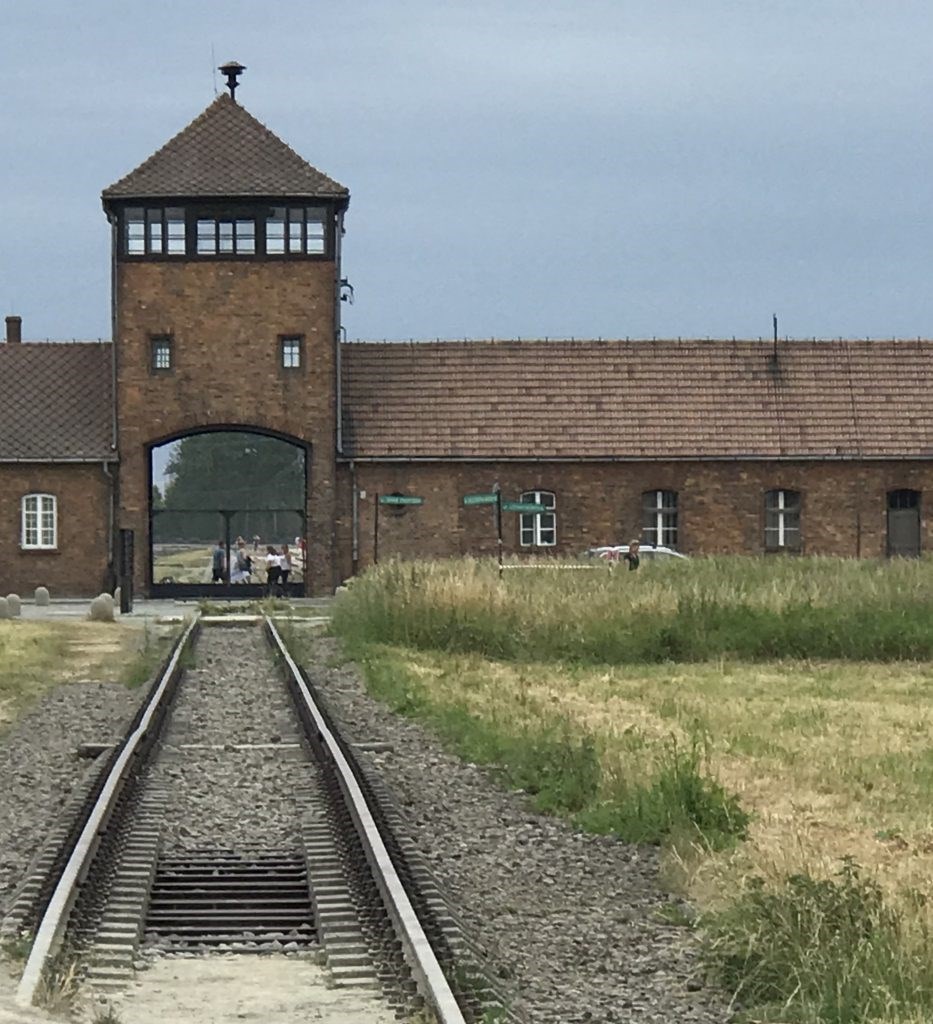 The harmful power of communication was well on display in Auschwitz. In fact, as a further testament to the dangers of ethnocentrism, the camp was given its name by people who took the name of the town, which they couldn't pronounce and changed it so that it sounded German instead of Polish. To this day, the name Auschwitz haunts the locals, who want the world to know that their town is Oswiecim, and it stands for much more than the horrific event that happened there.
Jewish people were brought to Auschwitz with the promise that they were being relocated to a better place. They were encouraged to bring whatever they wanted to start their new life. Upon arriving, they were greeted by upbeat marches played by a live band, as well as a sign over the gate that said, "Work Sets You Free." In Birkenau, one of the three concentration camps built in the town, people were told to hang their clothes on hooks and then shower away the dust of their travels. At this camp, words alone were enough to lead people blindly to their deaths.
It wasn't just the negative power of communication these students experienced, however. They also saw how words could save and improve lives as well.
They toured the factory where Oscar Schindler was able to save 1,200 Jews by convincing those in power that they were needed in his factory to make weapons for the Nazi cause.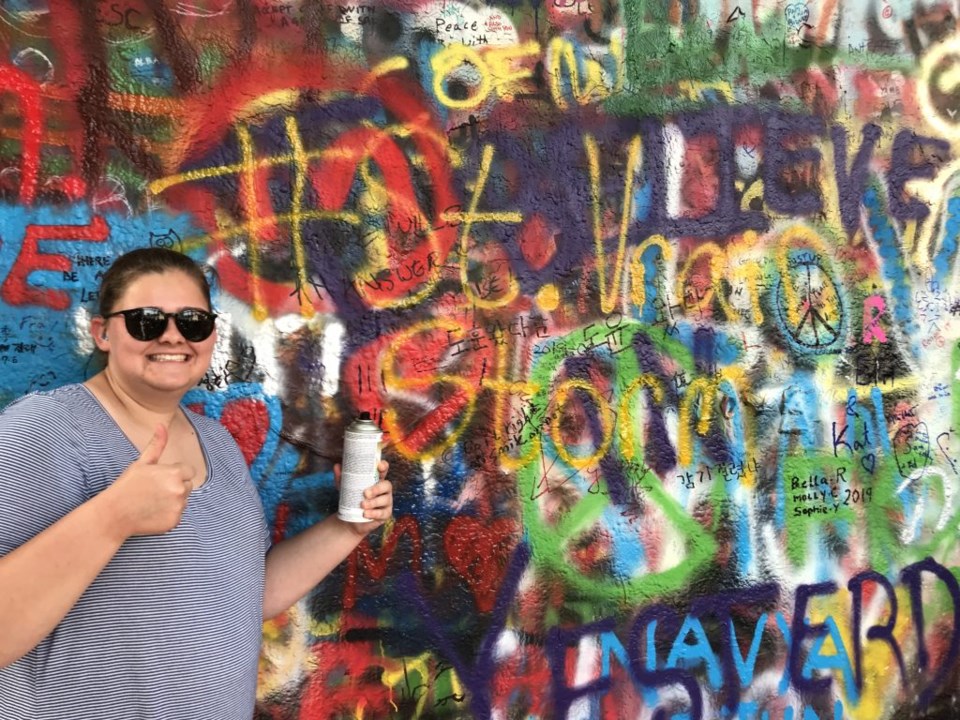 They also experienced the Lennon Wall, where citizens of Prague have expressed, through street art, their desire for freedom and peace over the last forty years.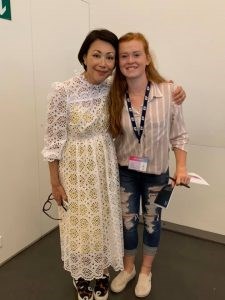 They met Ann Curry, an American journalist whose words have reported tragedies and disasters around the world, often inspiring people to step up and help. They heard slam poet Clint Smith as he shared how important it was to speak for those who have no voice.
Finally, these teens participated in design thinking workshops at the Global Leadership Summit, where they learned that "The World is What You Make of It" and spent two and a half days designing ways to affect change for the better.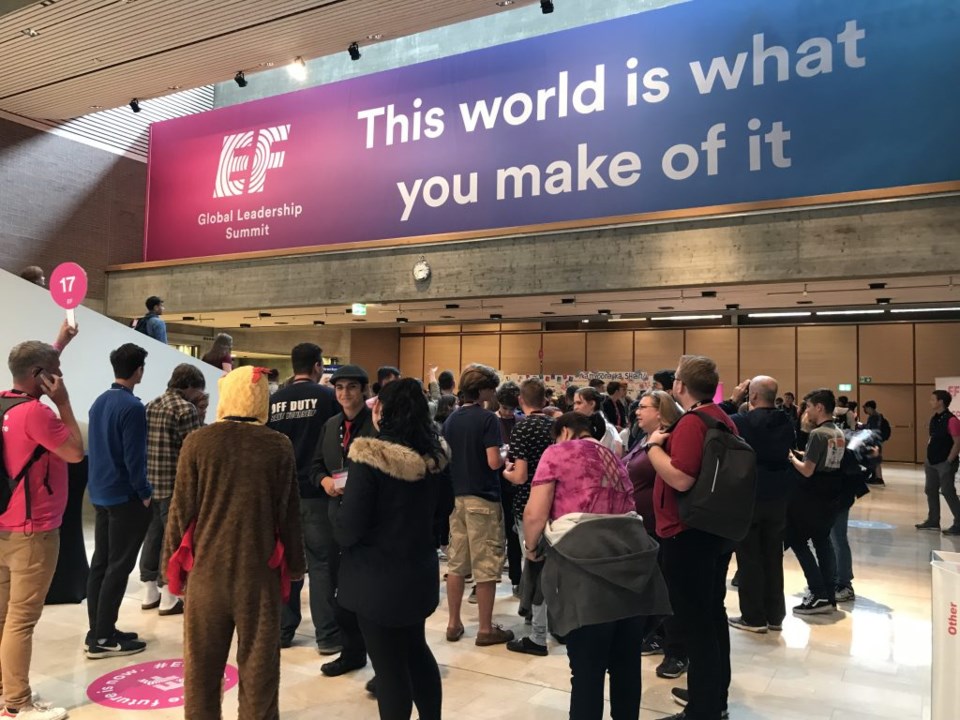 "I was nervous and scared," Murphy confided regarding the summit. "There were almost 2,000 people from all over the world broken down into teams of eight. I knew I would have to work with people who didn't necessarily speak my language."
Murphy needn't have feared. His team was one of the semi-finalists for their design of a watch with a needle that could deliver emergency allergy medication to their subject, Olivia, so her life of isolation from the world could become one of connection with others. In the end, instead of a source of fear and trepidation, the summit was Murphy's favorite part of the trip.
Sara Whiteley, one of the adult sponsors of the trip, thought the summit was "one of the most well-run, enthusiastic, memorable events I've ever attended. To see the kids get excited about current issues that directly impact their lives and work with a group of kids they've never met before to come up with a solution to that issue was amazing."
Travel is not just seeing the world as it is. Travel is broadening your mind to places, cultures, people, and events. Unless you travel, you may never know how travel can change you. These Longmont teens have been forever changed, simply because they have been in places where they were able to see history come to life.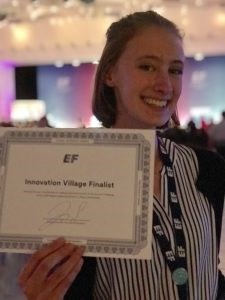 Adams was proud to watch her youths improve the world, modeling for other groups as they helped each other, cleaning their shared tour buses, making wise but sometimes difficult choices, dressing professionally, and getting all they could from every tour they went on. They represented their humble Colorado town well, and two of the teams even made it to the final presentation rounds.
When these travelers returned to Longmont, they hit the ground running, immediately planning a leadership retreat for youth even younger than their team. "The theme of the trip was harnessing the power of communication to create meaningful change," said Adams. In Longmont, it seems our youth, even during their summer break, are doing just that.