Boulder County has awarded a $100,000 grant to the St. Vrain Valley School District for a new vertical, hydroponic garden.
The grant, which is part of the county's Sustainable Food and Agriculture Fund, will be used to purchase a FarmBox vertical garden for the district's Career Elevation and Technology Center.
The hydroponic farm will be run by students under the center's Agricultural Sciences and Future Farmers of America Mentorship program.
"Currently, student mentors work onsite with lead teachers and help rebuild school gardens, providing hands-on leadership and learning activities," said Theresa Spires, school wellness coordinator for the district. "Students from grades PK-8, alongside their mentors, plant seeds, and harvest and prepare student-grown produce to offer as samples at their home school cafeteria."
The mentors, who all have food safety certifications, earn credits for their time, Spires said.
The FarmBox is expected to be up and running for the 2023-24 school year. The vertical garden will teach students about food innovation, hydroponic farming, agriculture technology, entrepreneurship and business, she explained. The students will run the vertical farm and create their own leafy greens production business.
"Some greens will be sold to St. Vrain's Department of Nutrition Services to use within the school meals program, while others will be sold as fundraising events during the annual CETC plant sale fundraiser to the community," Spires said.
The FarmBox can produce between 10-12,000 lbs of leafy greens each year, she explained.
The teachers and students at the Career Elevation and Technology Center will use the sky garden to showcase its positive impact on the planet, Spires said.
"FarmBox will provide our students with cutting-edge technology, allowing them to explore vertical farming and associated technologies, all while supporting healthy eating, entrepreneurship and sustainable agriculture practices in our community," she explained.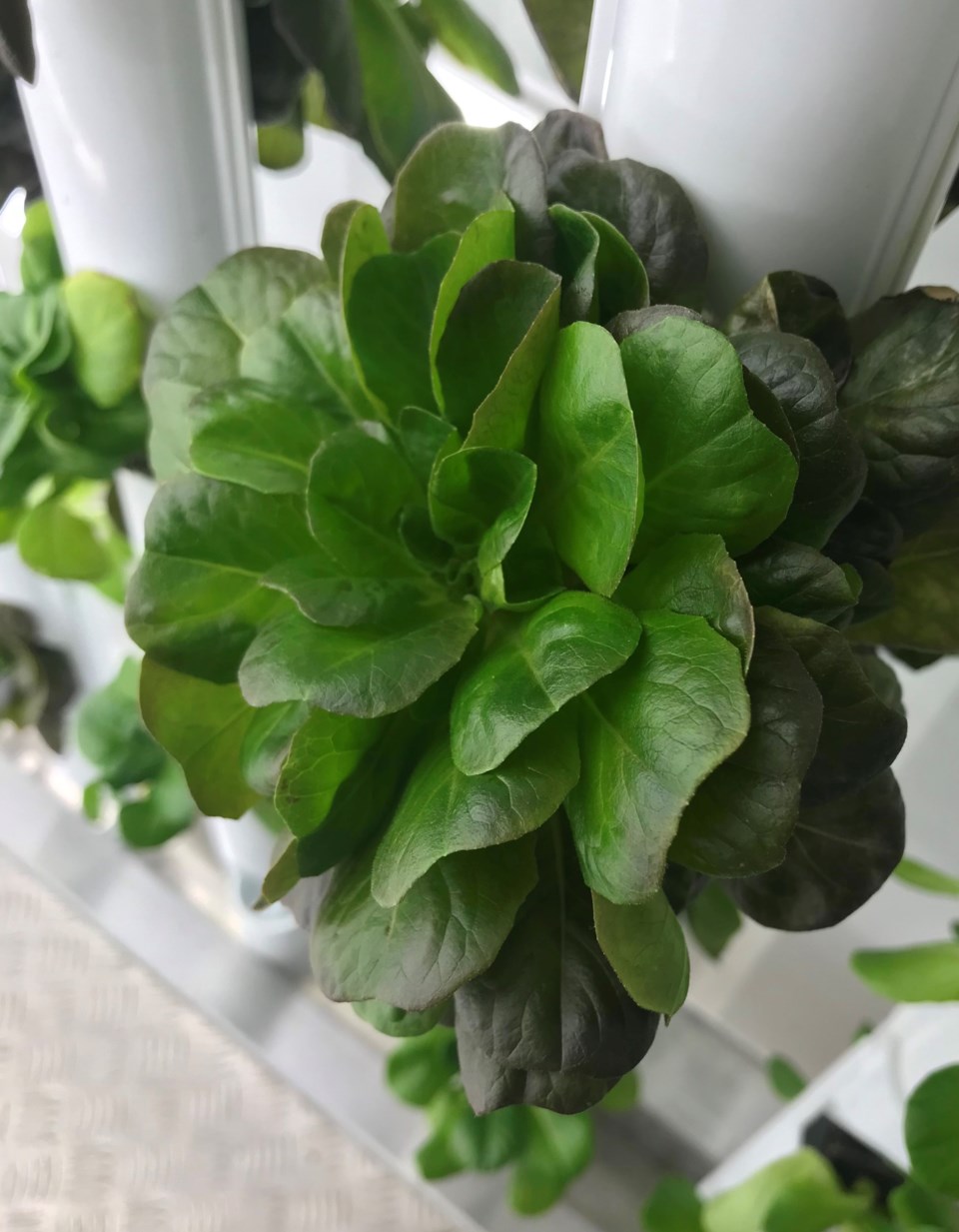 The school district's grant was among nearly a dozen awarded to sustainability projects across Boulder County. The Sustainable Food and Agriculture Fund is supported by a portion of sales and use tax revenue — a ballot initiative that was approved by voters in 2016.
"Supporting local food and agriculture is not just about encouraging the production of fresh and healthy food, it's about cultivating a system that is rooted in resilience, sustainability, and social justice," Boulder County Commissioner Marta Loachamin said in a news release.
"This year's Sustainable Food & Agriculture Fund projects not only support our local farmers and economy, but they also build a foundation for food systems that help our community adapt and thrive in the face of our changing climate. By improving soil health and increasing access to local food, these projects will help reduce supply chain emissions and draw down carbon while responding to climate-related challenges, including rising temperatures, drought, and increased wildfire risk," the commissioner's statement read.