Meet The Aguilar family.
They immigrated from Mexico to the United States with their young son. Later, they had two daughters, and now Señor and Señora Aguilar and their 3 adult children live in Longmont.
A local nonprofit, El Comité de Longmont, has been serving the family since 2020.
First, a case manager assisted the Aguilars' oldest son in processing his citizenship application, and he successfully became a citizen! Then, Señor Aguilar applied for citizenship with El Comité's help; he received his citizenship a few months ago. And, finally, Señora Aguilar applied and was recently sworn in as a citizen a month ago.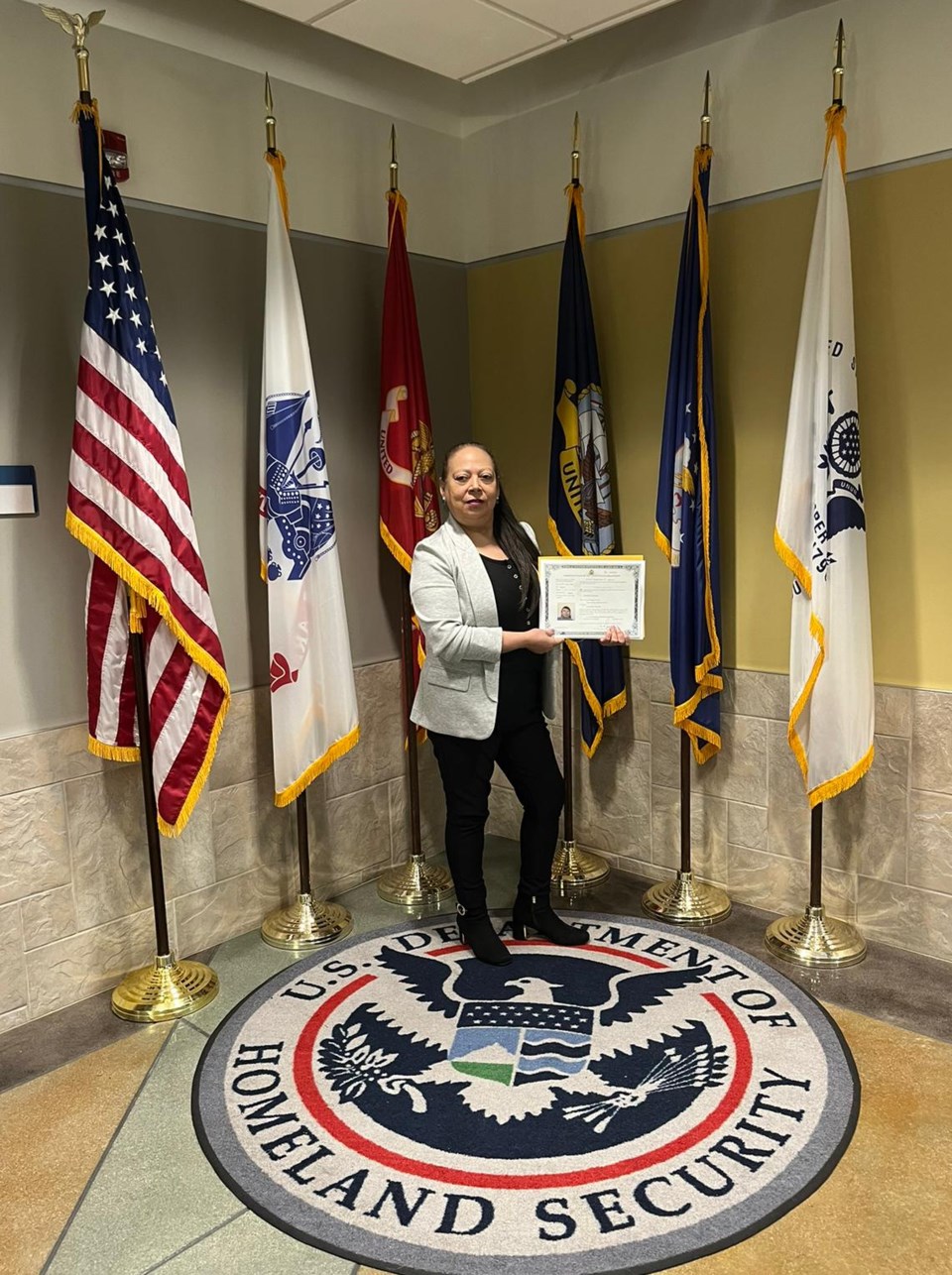 Now, the entire Aguilar family are U.S. citizens (the younger daughters are natural-born citizens)! Señor and Señora Aguilar were so excited that they stopped by the office to take photos with their case manager, Jeanette, and Executive Director Donna Lovato.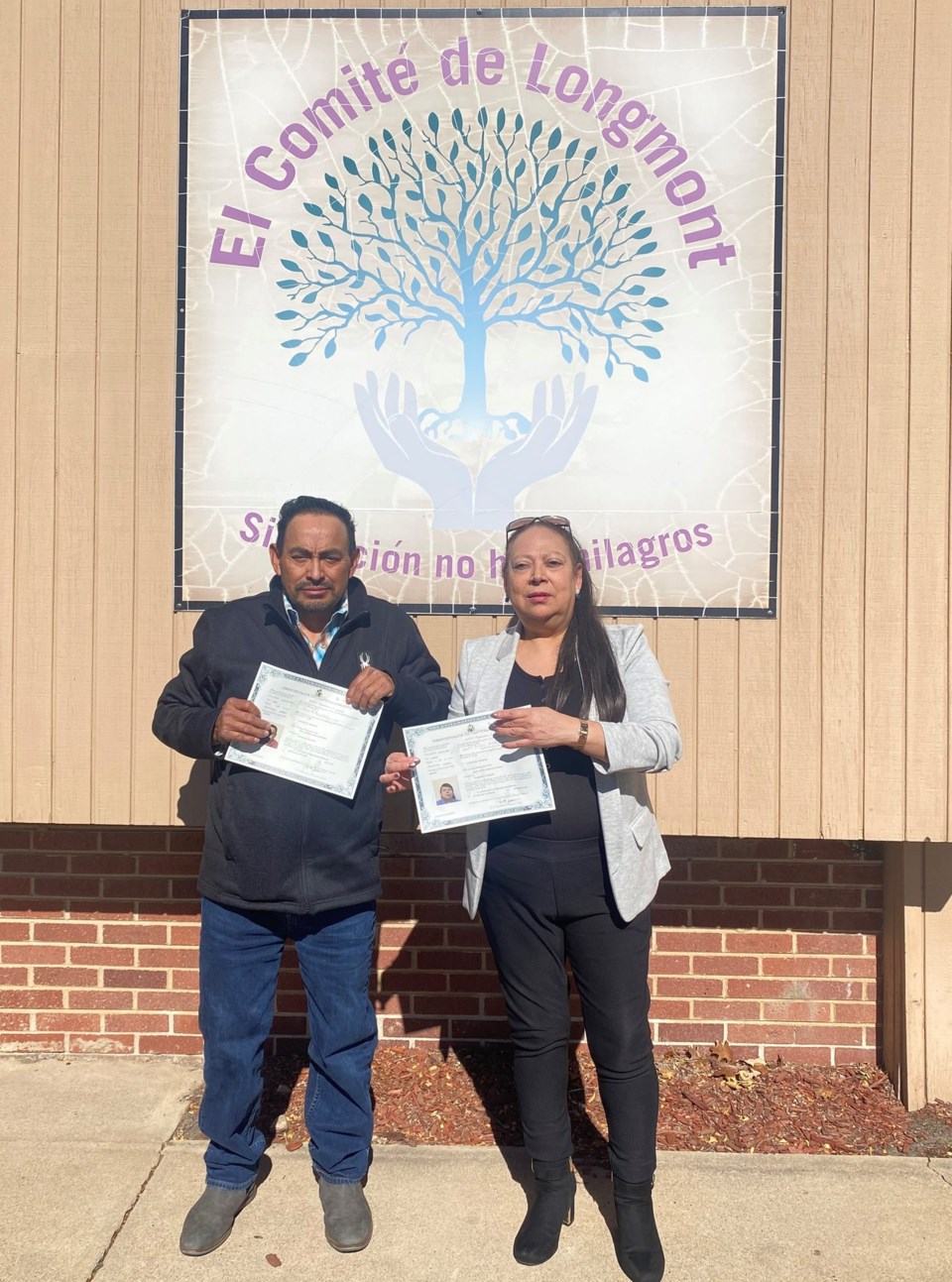 El Comité staff always looks forward to occasional visits from Señor Aguilar either for case management services or just to update the office on how he and his family are doing.
Citizenship application processing is just one of El Comité's many services.
They offer individualized case management and advocacy, education classes (including ESL, Citizenship Test prep, and GED Test prep), and referrals to partnering attorneys and agencies.
The majority of clients are monolingual Spanish-speaking Latino immigrants seeking support in meeting basic needs and navigating unfamiliar systems. They are often unaware of or overwhelmed by institutional rules, regulations, and processes, and language barriers add another obstacle. El Comité's services empower clients to solve future issues on their own, improve their employment opportunities and economic situation through education, and learn how to advocate for their rights.
El Comité de Longmont is dedicated to its mission of facilitating communication and understanding within the community to improve social justice, education, and economic status for the Latino, Immigrant, and non-Latino members of the community.
If you're interested in learning more about this vital community organization or would like to know how you can help, please contact Executive Director Donna Lovato at [email protected] or 303-651-6125. You can also visit the organization's website here.