What comes to mind when you think of going to the orchestra?
Older couples in formal wear enjoying Handel's Messiah? Nights at the orchestra can, indeed, play the classics and be a stylish night out, but at the Longmont Symphony Orchestra (LSO), it can also be a fun filled day or evening suitable for every age and lovers of any music genre.
"We are one of the leading performing arts organizations in Longmont known for artistic excellence, community outreach, sensory friendly concerts, performances at senior centers, and more," shares Laurie Brook, Longmont Symphony Orchestra Executive Director. "We offer free performance access to under-served communities, such as our recent Nutcracker performance. Everyone involved with the LSO believes the symphony is for everyone. We are so pleased to see more and more young people volunteering and attending concerts."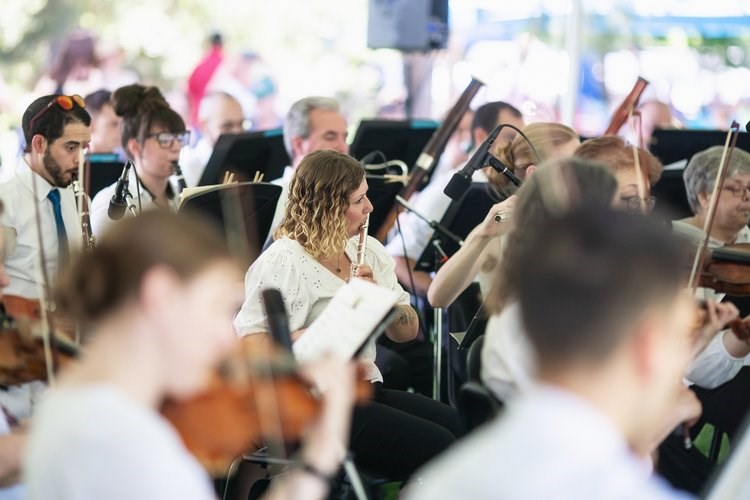 Music, and playing instruments, has a very positive effect on physical and mental health. This is why the LSO is committed to introducing students to the power of music at a very pivotal point in their school years.
"Every January, the LSO performs two concerts at the Vance Brand Civic Auditorium," Brook explains. This is a special performance for all the 5th grade students in the St. Vrain Valley. For many, it is their first experience hearing a full live orchestra. During this event a narrator tells a story with music painting an image of the words. Grade 5 is when most students start band. This program serves as an introduction to instruments and orchestra music and helps empower a lifelong relationship with music."
But isn't orchestra music all formal and classic? Not always!
The LSO's series includes pop music, movie music and much more. Last year's Family Concert included a Star Wars theme and had readings narrated by a professional from NASA. Another Family Concert takes place this year on the 21st of January at the Vance Brand Civic Auditorium. Stay tuned to the LSO's Facebook page or visit or their website at longmontsymphony.org for tickets and more details.
It's time to rethink the orchestra.
The LSO provides music and activities for everyone, from youth to seniors, from abled to sensory sensitive. Price points are accessible, pop up concerts bring the orchestra to community spaces near you and the variety of events means you are sure to find a show or special event you'll love this season.
Explore music in a whole new way by engaging with all that the LSO has to offer.