This content was originally published by the Longmont Observer and is licensed under a Creative Commons license.
Forecast Discussion:
The small (but cold) storm is impacting Colorado as I type late Sunday night. I got fancy with my iPhone and Photoshop and created an animation of the radar view over northern Colorado in Figure 1 that shows the first push of the front sweeping in from the northeast passing over Longmont after 4:45pm. At the end of the loop, you can see a secondary weaker push following the first.  This is a density change in the atmosphere that sends back a small fraction of the radar energy to the receiver.  The sky was still mostly clear at this time.
We should see a mix of sleet and freezing drizzle starting about when this post appears.  The change over to all snow should happen around 5-6am in Longmont.  The best chance of snow drops off after 8am with some flurry activity possible into the mid-afternoon.  A small chance of snow continues overnight.
Figure 2 shows how this first snow chance (Monday day) is really a small-scale up-slope event right around here and the Front Range. Figure 3 shows the bigger storm overnight Monday into Tuesday that rolls out of the southwest/four corners area.  BUT this larger storm is too far south of Longmont to give us more than a small chance of flurries or a dusting mainly Tuesday morning and midday.
Halloween Night: We are now looking at lower 40's for times around 7pm. Winds should be from the southwest at about 5mph with partly cloudy skies (so my telescope should be useful for Trick or Peek at Cherrywood Dr. and Cherrywood Way in NE Longmont).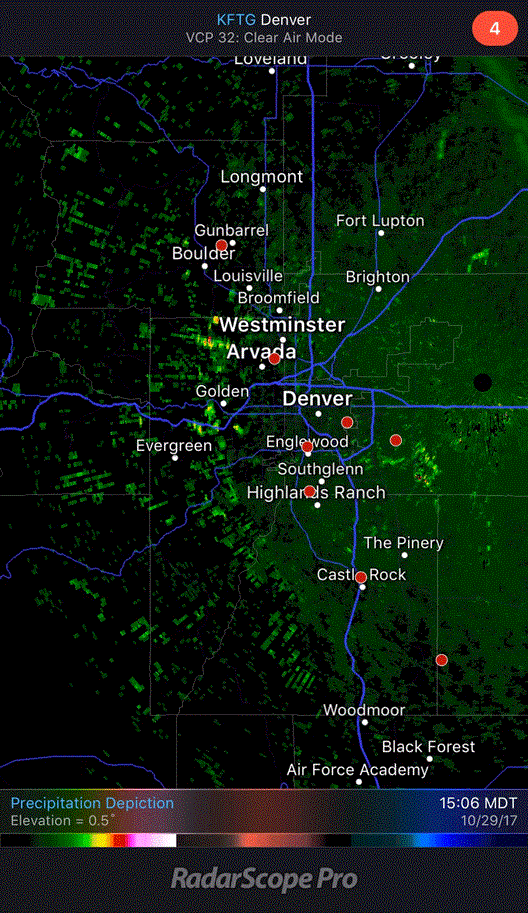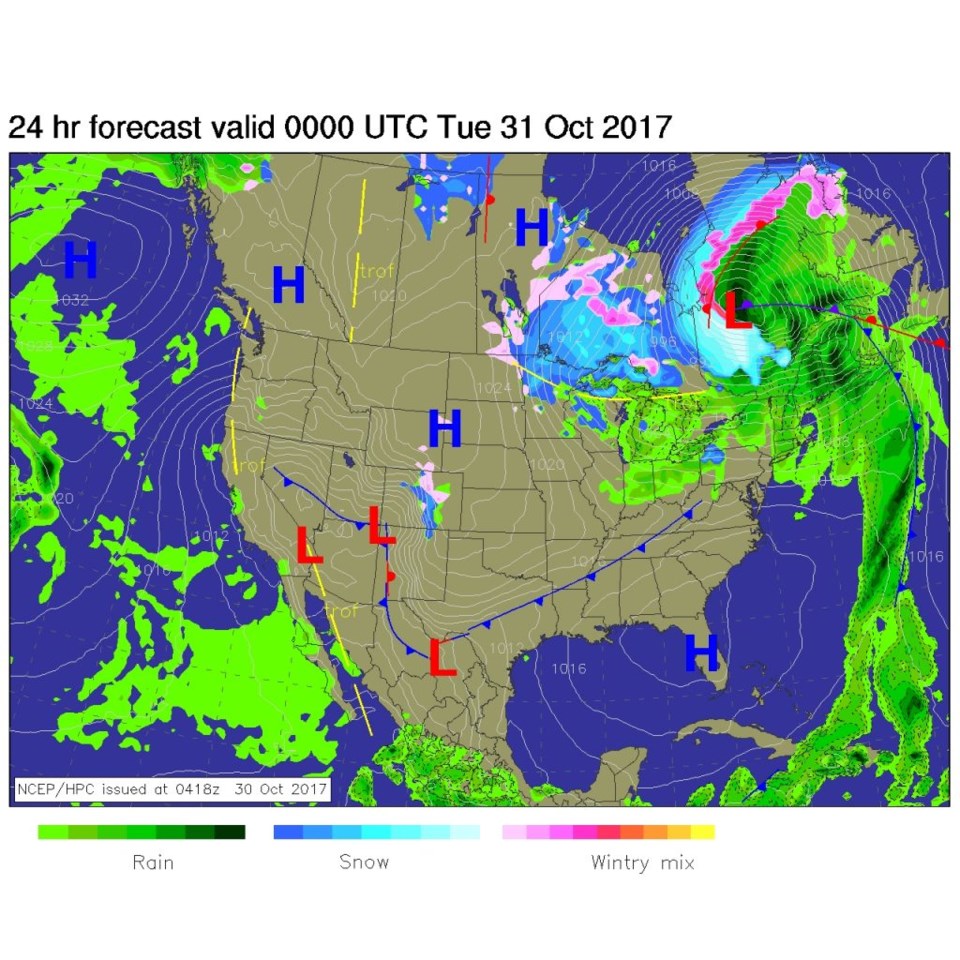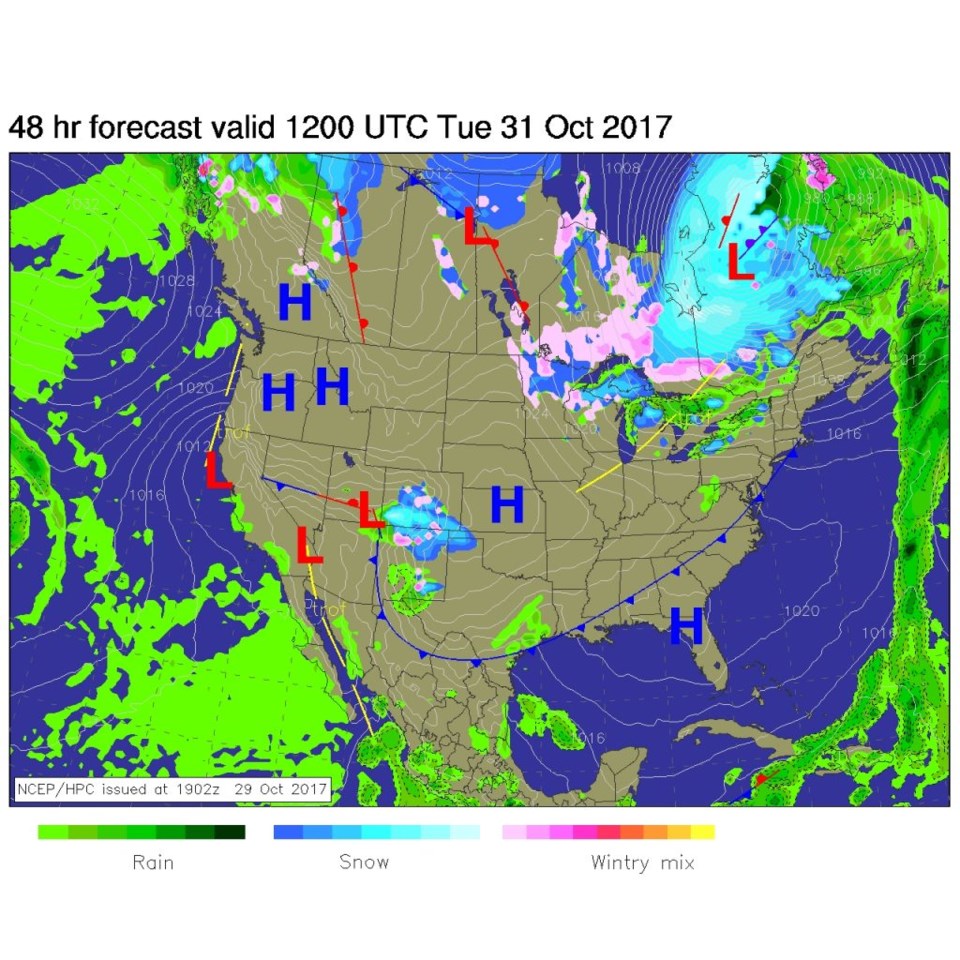 In the longer range:
Things become much more mild for the rest of the week.  Long range models do hint of another big cool down and a chance of winter weather at the start of NEXT week, just like this week.  We even get a Saturday high near 70F where we had a 76F temperature for Sunday/yesterday.
We'll look at this again as the week goes on and see what this storm produced as we move into Tuesday (a dusting to an inch of snow in places is still what I'm calling for in Longmont).