This content was originally published by the Longmont Observer and is licensed under a Creative Commons license.
Sunday July 9th, 2017, marks the 31st Annual Longmont Criterium Classic, at Thompson Park in Longmont. The 0.7 mile "L" shaped course is mostly flat and winds around shady, historic Thompson Park. Wide, smooth streets make this a fast and exciting event for both racers and spectators. The start/finish area and registration is located near the intersection of Pratt & 4th. Spectator area in Thompson Park, on 4th Street between Bross and Pratt, featuring Georgia Boys BBQ and Left Hand Brewing beer garden. (free, but bring your ID) This year we are hosting the Colorado Criterium State Championships! Register for the race at www.usacycling.org Preregistration is available on USAC until 11:59 p.m. July 7, 2017. Registration fees are $35 for preregistration (+ standard USAC online registration fee) or $45 for race day registration. The fee for a second race is $15. Juniors race fee is $15 in Juniors events. Please remove your cars from the race route by 7 am Sunday morning.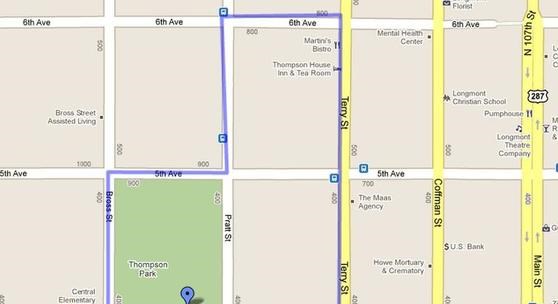 Click here for more info.