Longmont Art and Public Places and Longmont Sister Cities dedicated the Butterfly Pavilion in celebration of Longmont's 25-year partnership with Ciudad Guzmán, Mexico on Friday.
El Pabellón de las Mariposas, or the Butterfly Pavilion, sits at Flanders Park overlooking McIntosh Lake. The small shelter was created by Jodie Bliss, an artist and metal fabricator from Monument, CO.
Bliss was drawn to the project because she believes that young people should experience other cultures in order to learn and grow and make a healthier society.
Bliss " embodied the partnership with a butterfly enveloped pavilion featuring Hispanic inspired architectural flourishes. The artwork highlights the vital role the annual student exchange plays in the partnership, the piece serves as a location for LSCA events, as well as a seating space for the community, overlooking McIntosh Lake," a news release from the city of Longmont states.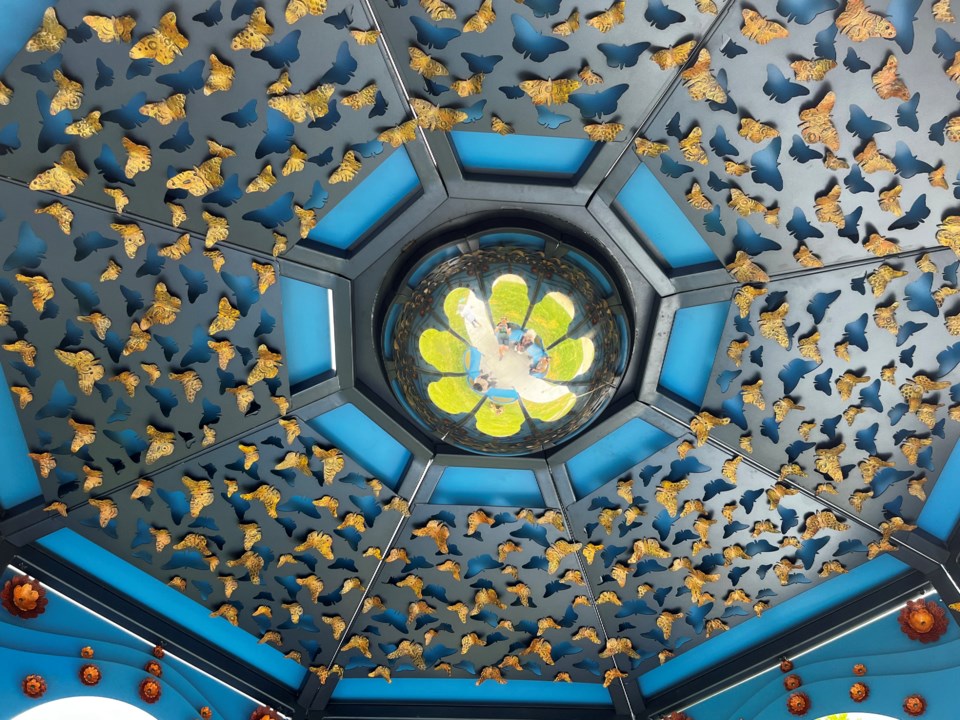 Longmont Sister Cities sends student ambassadors to Ciudad Guzmán for two weeks each summer. It also welcomes a delegation from the Sister City. This year seven students make the trip.
The bond between Longmont and Ciudad Guzmán goes beyond swapping students. Recently, the city of Longmont donated an older model fire truck to Ciudad Guzmán which has been a cherished asset to the community, according to a representative from Ciudad Guzmán.
"The mission of Sister Cities is to promote peace, one friendship at a time," said Janice Rebhan, Longmont Sister Cities Association chair. "The idea came to us to create a monument in honor of our second Sister City … These friendships last for a long time."