This content was originally published by the Longmont Observer and is licensed under a Creative Commons license.
As Christmas approaches, the Longmont Museum is a hive of activity and fun. The Ruckus Rodeo exhibit, featuring a colourful Red Grooms installation, plus children's activities, is entering its last few weeks and closes on Sunday, 5th January. There is still time to visit, whether for the first time or a follow-up immersion in the vibrant colors and fun "sculpto-pictorama".
Thursday night was the long-anticipated conversation with Temple Grandin and Patty Limerick, moderated by novelist Laura Pritchett. A Home on the Range promised to be a fascinating meeting of two very different highly successful representatives of the American West. It had long been sold out but was be live-streamed by the Longmont Observer, and will then be available on their website.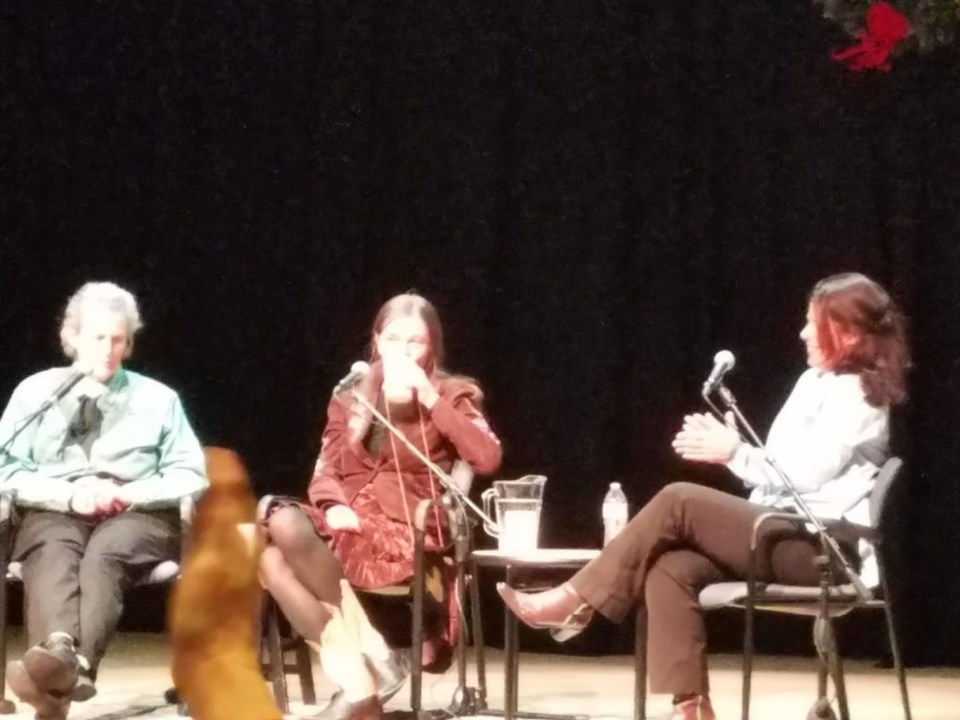 Another sold out activity on Thursday evening is the last Art and Sip class of the current season. You can learn how to decorate glass ornaments – perfect for the Christmas season, but could also be ideal for gifts at any time of the year. There will be another season of Art and Sip in early 2020, so look out for it on the Museum website.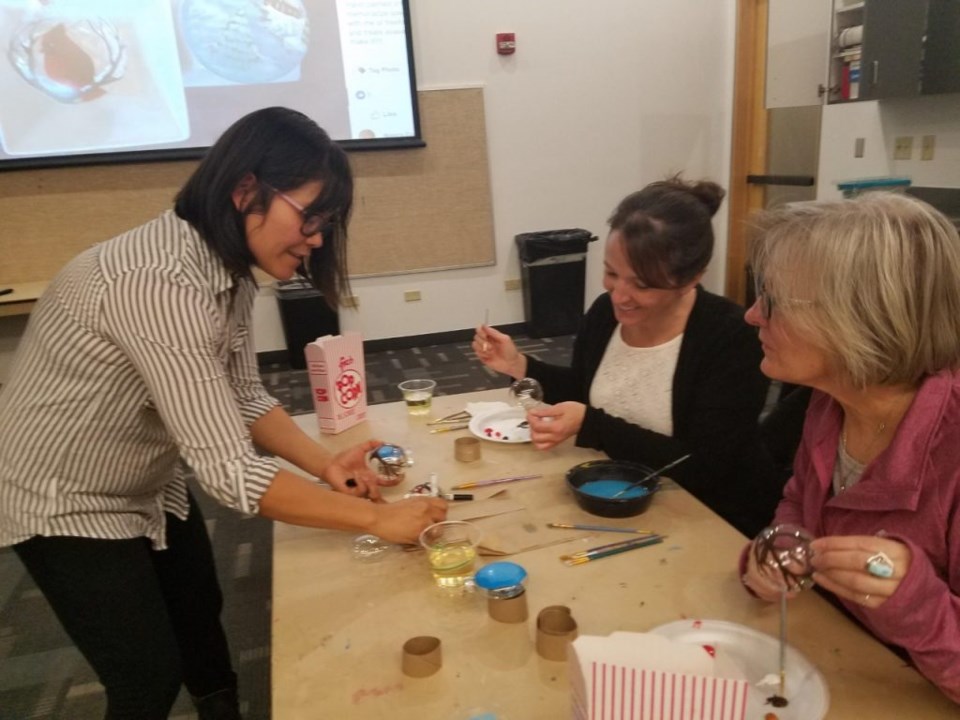 The Friday afternoon program also promises to be a sellout as it is the last Friday concert of 2019. It's Big Band time with the Boulder Big Band, who have been entertaining Front Range audiences for more than 20 years. It is an authentic 17-piece classic big band jazz orchestra playing sounds from the great Swing-Era era of Glenn Miller, Count Basie, and Duke Ellington.
Remember that Saturday, 14th December is the last "Second Saturday" of 2019. And this means that admission to the Museum is FREE, for everyone. There won't be another free Second Saturday until 2020.
A week later, on Saturday, 21st December is the Santa Story Time & Brunch at either 9:00 a.m. or 11:00 a.m. Very young people can celebrate the holidays at storytime and brunch with Santa. The Museum will be serving yummy food and holiday cheer as Santa entertains the whole family with stories. Make sure to bring your Christmas wish lists and camera for this special event designed for children accompanied by an adult. Like so many of the holiday-themed activities at the Museum, this event always sells out, so make sure you get your tickets in advance.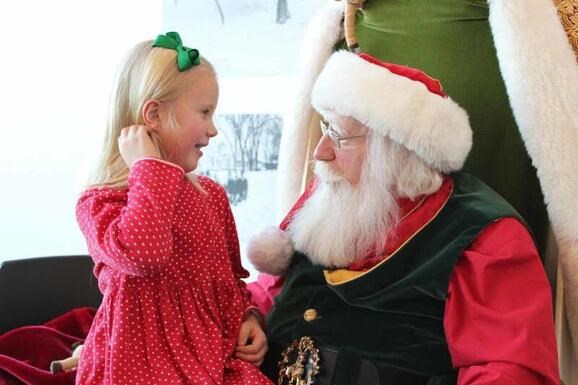 If you are still in the holiday mood after we leap into the next decade in 2020, the Museum is hosting a Harry Potter-themed Yule Ball on Saturday 4th January 2020.  Dance and feast together at the all-ages Yule Ball from 6:00 p.m. until 9:00 p.m.! Presented in partnership with Grey Havens.
Final reminder for 5th January 2020 – last day of the Red Grooms' Ruckus Rodeo exhibit.
For tickets and information, contact the Longmont Museum at 400 Quail Road, Longmont. (303)651-8374, museum@longmontcolorado.gov.