This content was originally published by the Longmont Observer and is licensed under a Creative Commons license.
On a Dark, Dark Night by Sara B. Pierce. Illustrated by Rebecca S. Lange and Ellen Schultz. Published by Longmont Ending Violence Initiative (L.E.V.I.) 2009
Sara Pierce, a detective with the Longmont Police Force, wrote a book for children about witnessing violence in the home. She was serving in the Domestic Violence Unit at that time. Pierce said she was part of a committee within L E.V.I. (Longmont Ending Violence Initiative) looking at books about domestic violence. They found there were few kid-friendly options available - books that would address the issues the kids were experiencing.  She chose to use animals as her subjects, as kids would identify most easily with them. 
"We need to make sure the kids don't get lost in these situations. Kids understand more than we realize. They know when their parents are upset with each other," says Pierce.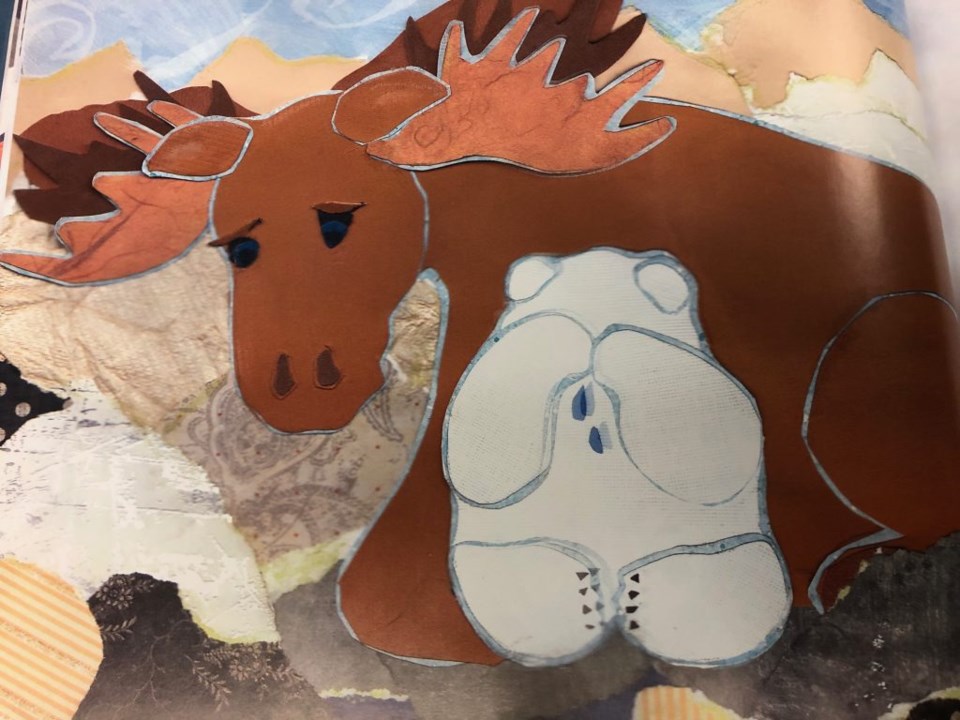 Rebecca S. Lange, also a member of the committee, offered to do the illustrations, but sadly she died of cancer before she could complete the work. Ellen Shultz stepped in to complete the project. The pictures were made by laying pieces of colored and patterned paper and fabric over each other, and adding painted animals. The illustrations are appealing as they are childlike and easy for children to relate to.
The gist of the story is that a young bear cub feels fear, guilt, and shame after witnessing violence between his parents, and he runs away from home. Wise animals find him. They comfort and reassure him that the violence was not his fault, he was an innocent witness. The animals form a council and confront the father bear, and he leaves the family for a while. The cub returns home where it is peaceful again. He knew his family loved him even though the family had been rearranged.
The Saint Vrain Rotary Group came together to fund the book project for publication. The first round of 1000 books was printed. They have been distributed in Australia, New Zealand and Canada. Kim Heard, Director of L.E.V.I, said over 1200 have been sold so far. Heard said the next step might be to publish a Spanish translation of the book, and to offer a digital version online.
The Rotary clubs sent two copies to each elementary school in the Saint Vrain Valley School District. The book is in the local library, and also available from the L.E.V.I. website: www.LongmontDomesticViolence.org. It is available on Amazon.
Domestic Violence Resources are listed at the end of the book.