This content was originally published by the Longmont Observer and is licensed under a Creative Commons license.
Kathy Partridge, one of the hosts of KGNU's interview program 'Connections', talks with Joan D. Heiman about her life with her husband of 37 years.
From the book's back cover:
"At 28, Joan Heiman said "I do" to a man her mother called "every Jewish mother's dread." Her new husband, Philip, was unconventional to the nth degree, a poet and astrologer with little regard for a stable income or retirement plan. For the next 37 years, they traveled together from dream to dream, country to country, and finally to Philip's death.
In this telling of her unorthodox history, their heartbreaking journey toward his death, and the soul-shattering grief following his passing, Heiman writes with both pathos and humor about the courage needed to fully embrace love, death, and renewal. This finely wrought memoir is an ode to living with an impossibly beloved person...and an exploration of braving live without him."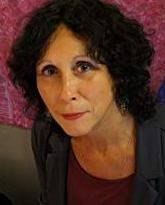 Joan D. Heiman has been a lover of words since she won a creative writing award in third grade. She wrote professionally in her careers as a psychotherapist and university English instructor and has found writing to be both art and therapy. Born on Long Island, she traveled the world with her husband, Philip, and lived in England, Portugal, Poland, Corfu, and Abu Dhabi. Today, she calls Fort. Collins, Colorado home.
The book is available online at Amazon as well as atBarbed Wire Books in Longmont.