Zoe Galloway, 9, and Logan Galloway, 11, skied through the Breckenridge slopes on a frigid winter weekend. Although both children have vision impairments, this didn't prevent them from taking on the thrilling sport.
Breckenridge was host to the U.S. Association of Blind Athletes, or USABA, Winter Ski Festival on March 2-4. Participants in the ski festival were accompanied by guides who aided in navigating the slopes. They helped participants get on the chairlift and provided instruction on skiing skills. Guides were knowledgeable in guiding those with vision impairments, giving them the ability to instruct in an efficient manner.
Zoe and Logan Galloway, residents of Westminster, took part in the festival, marking the family's fifth year of attendance.
Alison Galloway, the children's mother, was an avid skier throughout her life, alongside her husband. They had hopes of skiing with their children, she said, but when Allison Galloway received the news that both of her children were prone to blindness, those hopes diminished.
Logan Galloway was diagnosed with Leber's congenital amaurosis, a disease in which the rods and cones in the eye's retina do not contain full functioning properties and cause blindness with age. When Zoe Galloway was born, the family received the same diagnosis.
"When you get a diagnosis of a disease that's gonna cause blindness, you just assume that your kids can't do a lot of these things. You make stories up in your head that they'll never play sports or be able to ski," Allison Galloway said.
Both diagnoses were difficult but visual impairment hasn't slowed them down.
Zoe Galloway participates in jiujitsu and Logan Galloway has run cross country, among a plethora of other activities. They've also skied since they were about five years old and USABA's ski festival allows for an active weekend full of fun and community, Allison Galloway said.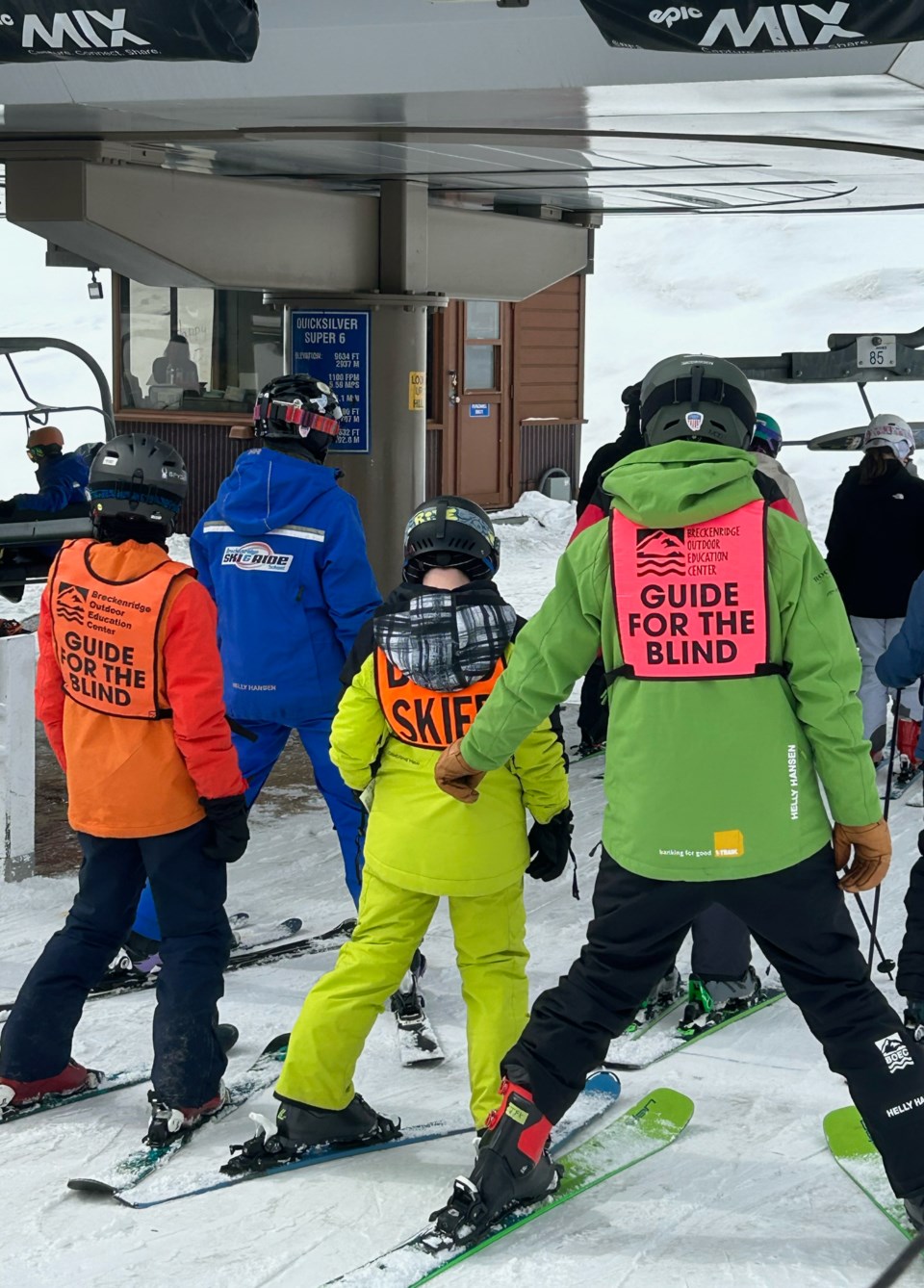 "We get to meet a whole bunch of other families with similar vision issues so it gives us a greater perspective on the disease. Our kids talking to other children that have similar issues just lets them know that they're not alone out there," Allison Galloway said.
Zoe Galloway learned her first jump and conquered her first blue slope at the festival with the help of her instructors.
"I liked my instructors. They were really nice," Zoe Galloway said.
The family was grateful for the instructors' guidance throughout the weekend, they noted, as well as USABA's support for the visually impaired. USABA hosts a variety of events that make sports and the outdoors less daunting for those who suffer from vision difficulties. They provide guides and a safe environment for participants to enjoy different activities.
Zoe Galloway, along with her family, plans on hitting the slopes again at next year's festival. It'll be USABA's fifteenth year hosting the event.