A shelter-in-place order has been lifted after police received a report of an active shooter at Boulder High School on Wednesday morning. No injuries were reported and the threat was determined to be unfounded, the Boulder Police Department said. The school was placed under lockdown while an investigation was underway.
Schools across Colorado received similar threats, but as of Wednesday morning, it was unclear whether they were connected, said Boulder Police Chief Maris Herold. The FBI is working with police departments and school districts to investigate the reports.
In a tweet posted at 2:40 p.m., the Boulder Valley School District said it "appears to be the latest victim of 'swatting'."
"Swatting is when someone makes a prank call to the police claiming an emergency and provides a real address for officers to respond to," the tweet read.
The Leader reached out to Boulder police to confirm whether the active shooter report was a swatting incident, but did not immediately hear back.
The University of Colorado Boulder non-emergency dispatch center received a 911 call at 8:33 a.m. reporting an active shooter at Boulder High School, Herold said.
The caller said he was outside the school and had semiautomatic weapons, and was prepared to go into the school, she said.
"I have listened to this 911 call — it is very scary," Herold said during a news conference Wednesday morning. "In the background, you can actually hear shots being fired ... the way this call came in really was authentic to making you believe that we had a real active shooter in front of the school."
Officers arrived at the school within three minutes, Herold said.
"We had contact teams within the school — they cleared the entire school within short order," the police chief explained. "We also had canine teams on scene because there were reports of also possible bombs located within the school."
Boulder Police Deputy Chief Stephen Redfearn said the majority of students who were in the school were "extremely frightened."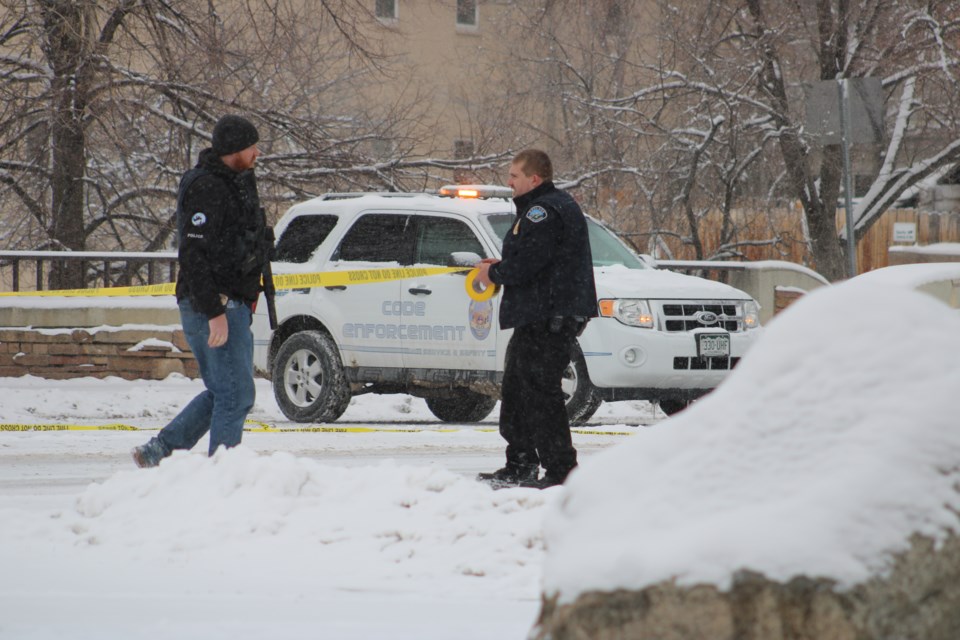 As of 9 a.m., the school had let parents and students know not to come to the campus, said Randy Barber, a spokesperson for the Boulder Valley School District. The school normally has a late start on Wednesdays, so students don't typically report until 9:35 a.m.; however, some students arrived early for extracurricular activities.
"We had approximately 198 people total that were evacuated from school once the lockdown was completed," Barber explained.
Buses were sent to evacuate students to a reunification center at the University of Colorado Boulder's Macky Auditorium, at 1595 Pleasant Street. The reunification process began at 11 a.m.
"I'm hearing from my staff that is going very, very well — we have very few students that are left there," Barber said.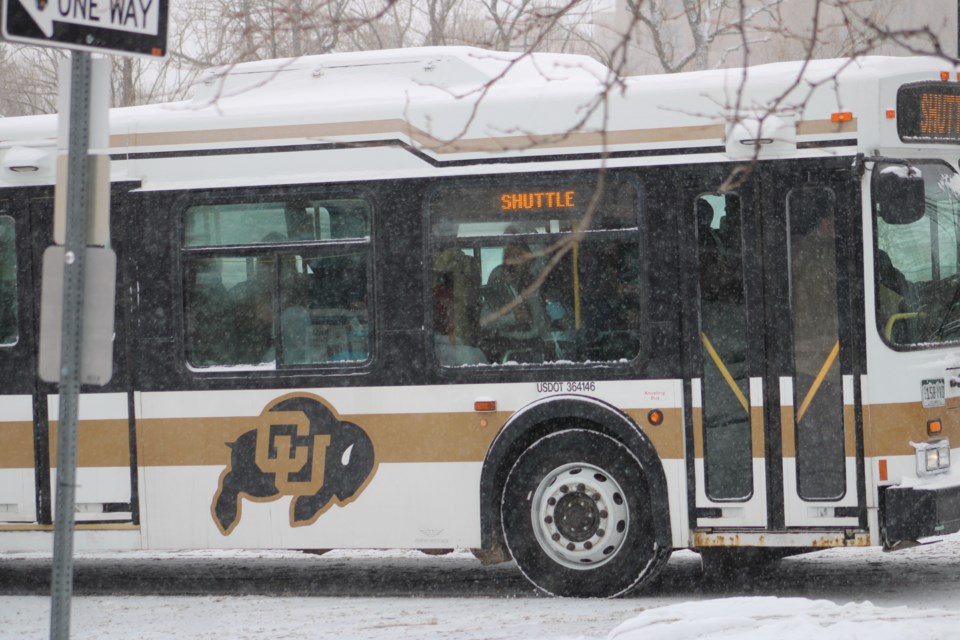 School and after-school activities were canceled for the rest of the day, the district said.
The district's trauma team — a group of grief counselors — has been activated to help students, Barber said.
"This is a horrific situation," he said. "It's the worst fear that most parents, most students have — it's something that unfortunately they think about because of the other incidents that have happened around the country."
The shelter-in-place order remained in effect for the neighborhood surrounding the school until just after 11 a.m.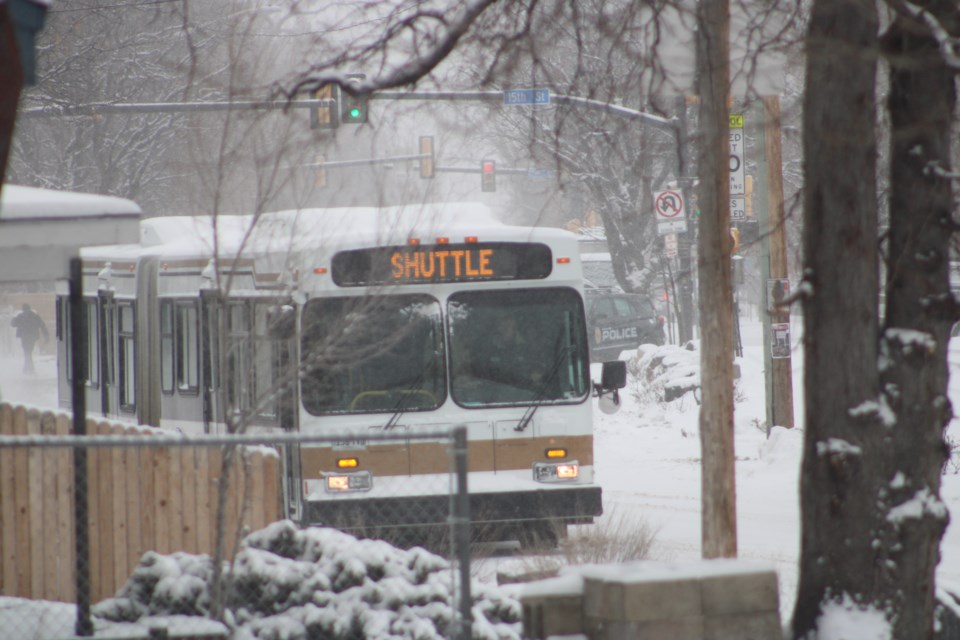 Schools in Brighton, Englewood, Estes Park, Gilpin County, Aspen, Glenwood Springs, Canon City, Durango and Ortega received similar threats, state officials confirmed.
"It seems like it was a systematic way of calling schools," Herold said.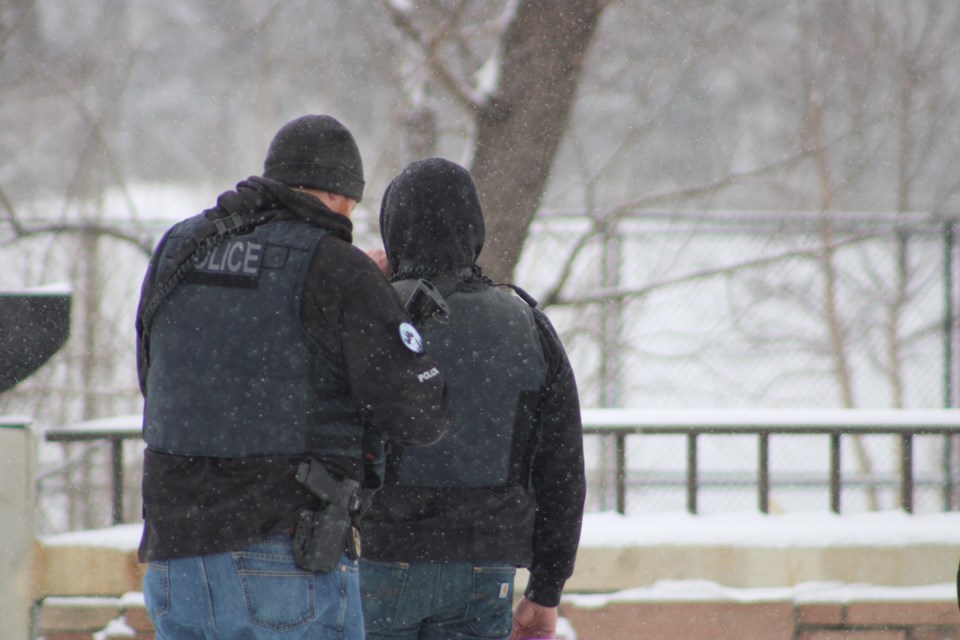 As of noon, the Boulder Police Department was not able to confirm whether the call was a hoax; however, police are taking the case very seriously, Herold said.
"In my wildest imagination I cannot imagine doing this to people — it is very serious, and I guarantee you that our federal partners and the Boulder Police Department will do everything possible to get to the bottom of this," she said.
Editor Macie May contributed to this report.