This content was originally published by the Longmont Observer and is licensed under a Creative Commons license.
You may have seen the "Winter Passport" logo on the ground in front of many of the local businesses on Main Street this winter. The logo identifies businesses participating in this program from the Longmont Downtown Development Association (LDDA), encouraging Longmont residents to shop locally and also have the opportunity to win prizes through 3rd January.
When you shop or buy a service at a participating downtown business, ask for a "Passport" and then you will be given a sticker for every $10 you spend. Fill up a page of 10 stickers and you are eligible for a periodic drawing, as well as the Grand Prize to be awarded after the program ends on 3rd January 2020. There is a mailbox to deposit entries at St. Stephen's Plaza at 470 Main or they can be dropped off at the LDDA office at 320 Main.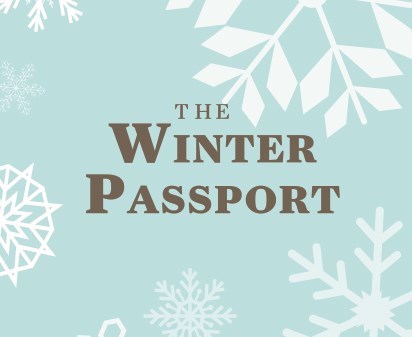 Over 50 businesses are participating in the Passport program, ranging from restaurants to health stores, candles to bicycles. They have all offered generous prizes and the full list can be viewed here. Among them, Jesters Dinner Theater has donated a dinner and show for two, the Used Book Emporium has donated one free book per month for 2020, and the Yarn Shoppe is offering an hour-long "learn to knit or crochet" lesson for two.  And lots of gift cards and certificates from $25 to over $100 in value from other retailers and services.
And Elves seem to be taking over Downtown Longmont. There are elf displays inside businesses, front window displays, at holiday events, and even elves outside on the ground!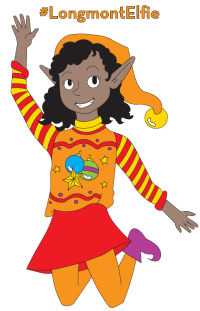 When you locate an elf, take a selfie (should it be an elfie?) with the elf or holiday display. Then post it on Facebook or Instagram with #LongmontElfie. And each post will be entered to win a prize, donated by local merchants.  Remember that the more "elfies" you post, the more chances you'll have to win.
The amazing students of the St. Vrain Valley have created the elves that are hidden throughout each block of Downtown Longmont.