Dry Land Distillers scooped up the prestigious 2023 Good Food Award for its cactus spirit and struck gold at the 2023 Denver International Spirits Competition in the very same week.
The Good Food Awards, or GFAs, is a yearly shindig where American craft food producers, farmers and ingredient suppliers come together to celebrate a passion for all things delicious, authentic and responsibly made. The award mirrors Dry Land's mission to concoct products with purpose, utilizing sustainable and native ingredients from the American West.
"We're incredibly honored to have our cactus spirit win the 2023 Good Food Award. It's one of the most sought-after accolades in the country, celebrating not only taste and quality but also sustainability and environmental stewardship," said Dry Land Distillers co-founder Nels Wroe.
The distiller's cactus spirit is a distinctive drink — a tantalizing tipple — distilled from the prickly pear cactus, a spiky resident of the western U.S. The cactus is smoked over a mesquite fire for 48 hours, blending the earthy notes of the cactus with the complex bitterness of wood smoke. They distill the spirit with pure Colorado water from a protected native watershed, creating a mezcal-like drink.
The cactus spirit also snagged the gold medal at the Denver International Spirits Competition — the largest spirits showdown in the Rocky Mountain region — in the Agave/Tequila category. This blind-tasting extravaganza brings together a seasoned panel of sommeliers, retail buyers, journalists, mixologists and beverage directors.
"Colorado really was the inspiration. Our core mission is to authentically use ingredients that are appropriate for Colorado, meaning they're either native or appropriate for the environment and climate," Wroe said.
Initially, Wroe wanted to make a high-altitude mezcal using a variety of agave that grows in southern Colorado. However, sourcing the ingredient proved to be difficult, leading him to consider the abundant prickly pear cactus instead. Granted, the idea didn't strike Wroe immediately, and it struck his Border Collie, Mei, first who was a puppy at the time.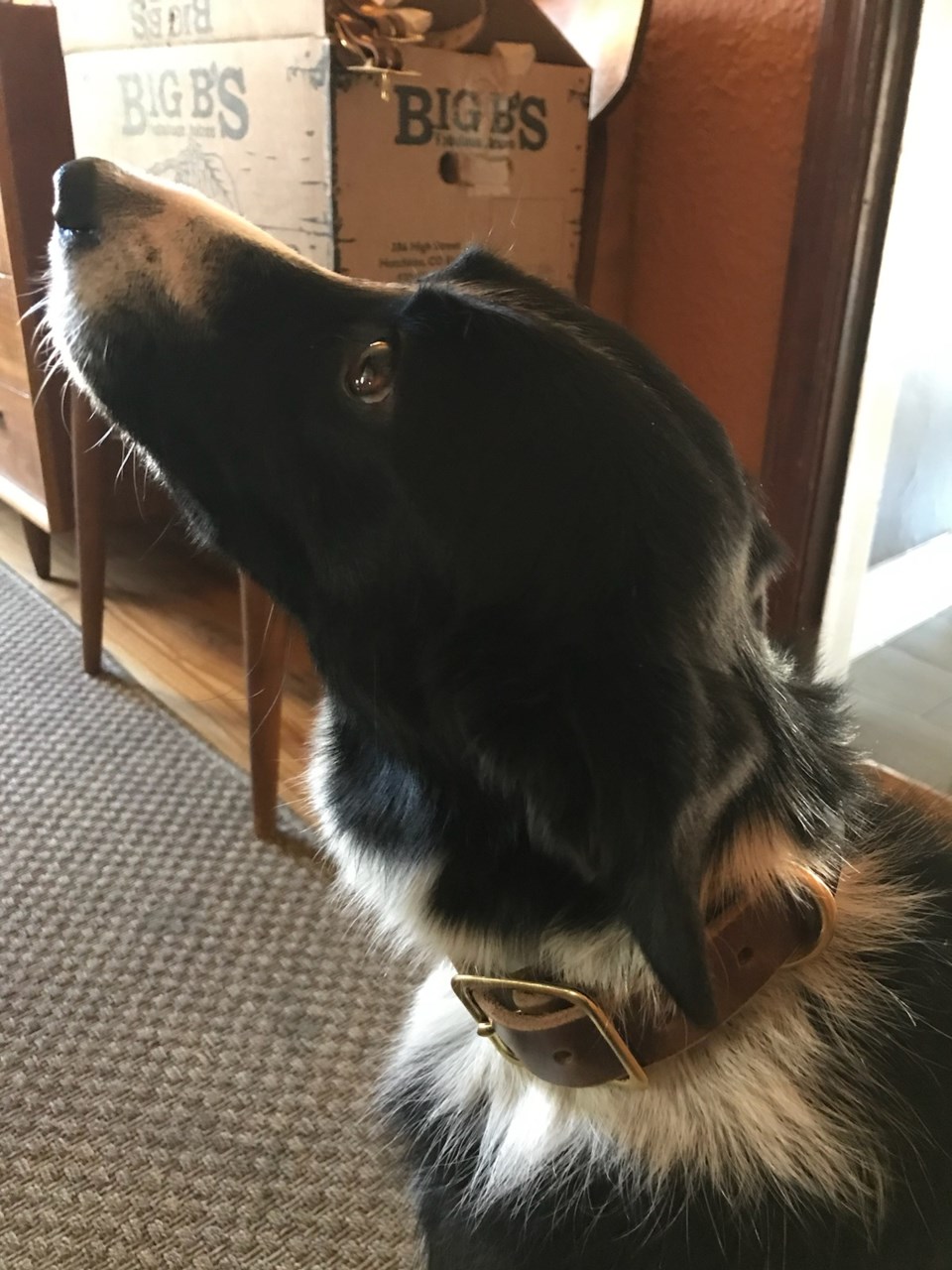 Wroe was inspired to create the spirit while on a hike with Mei who was not well versed in Colorado cactus at that curious young age. Unfortunately, he had to pull out cactus thorns from her paws that day. Mei healed up just fine and is currently their distillery dog, but this experience led him to consider using cactus, which is abundant in the American West, including Colorado, as an ingredient in their spirit.
Encouraged by a friend from Sonora, Wroe experimented with using the same process for making mezcal, but with prickly pear cactus instead. As a result, Dry Land Distillers created the first spirit made from the actual cactus pads of the prickly pear. After mesquite smoking the prickly pear cactus, it is shredded, mashed, and fermented to create the cactus spirit, making it a true Colorado and American West original.
This isn't Dry Land's first rodeo when it comes to awards. Since 2018, the distillery's Pure Cane Rum, Antero Wheat Whiskey and Heirloom Wheat Whiskey have each grabbed medals at national and international spirits face-offs. In 2022, Dry Land earned the Snail of Approval Award from Slow Food Boulder County, the local chapter of Slow Food USA.
"It doesn't just happen. It's very intentional. I give credit to the ingredients that we use. We were very thoughtful and very deliberate about choosing the ingredients that we make our spirits from," Wroe said.
Wroe believes that the key to creating an award-winning product is being diligent and deliberate about what products they're making, why they're making these products and ensuring that the ingredients used are authentic and appropriate to the place.
Wroe acknowledged that Longmont's agricultural roots have played a huge role in the city's food production and that Colorado has been known as a place for craft production in food and beverages for several decades, making it an ideal place for businesses like Dry Land Distillers to thrive.
"We have a microclimate almost in Longmont and the surrounding areas that make it really appropriate for growing certain types of crops," Wroe said. "We have one of the strongest craft food, craft beer, liquor and spirits scenes in the country … and that community just makes it a wonderful place to start a business like this."