This content was originally published by the Longmont Observer and is licensed under a Creative Commons license.
A new grocery store has moved into Downtown Longmont, on Main Street. The IC Market opened for business in August on the west side at 233 Main Street. Owner Isac Hernandez already has one store in Longmont and another in Fort Collins, but saw a need in the downtown area, particularly with the South Main Station development on the east side nearing completion.
Hernandez's father, Oscar, explained that the store is very much a work in progress as can be seen from the display counters still being painted in bright reds and yellows, as well as some of the soon to be stocked shelves. But Oscar pointed out the well-stocked display of canned goods and groceries, carrying familiar brands from both the US and Mexico. And for those with a sweet tooth, the IC Market carries a wide range of candies, again both Mexican and American.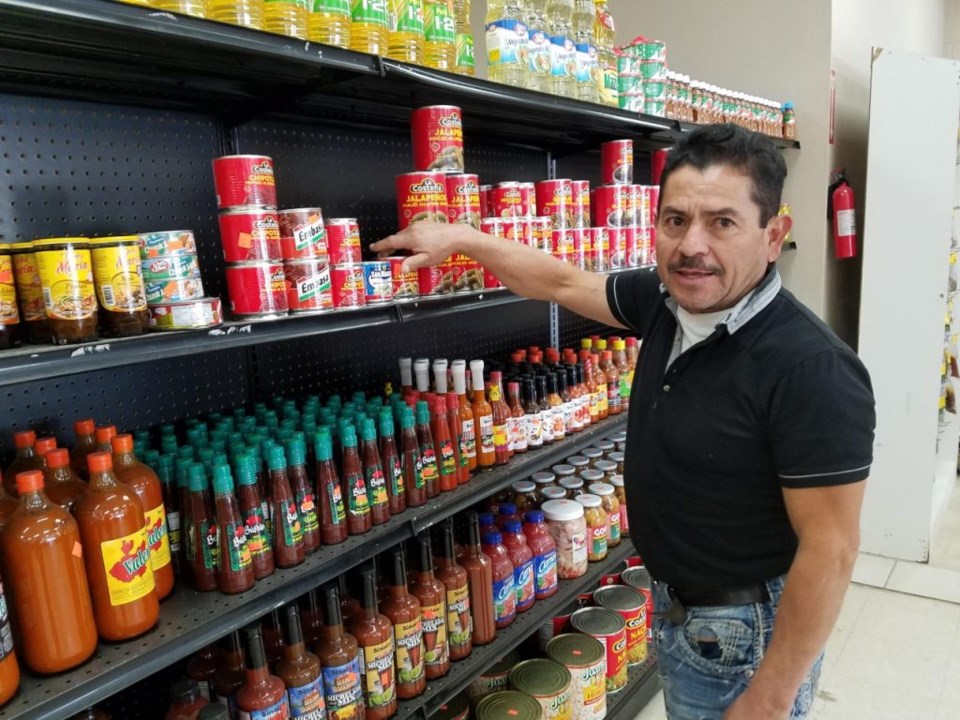 Fresh produce is brought in from both California or Mexico, but the Market will sell as many Colorado fruits and vegetables as possible during the growing season.  As expected, it has a wide variety of peppers for sale, as well as bins of fideo and other noodles. A full range of spices are available on two large racks, with an emphasis on Mexican flavorings.
Part of the work in progress is building a kitchen facility and working with the City to make sure that they will be able to offer tamales, barbacoa and other hot Mexican treats on weekends in the future. No, Oscar doesn't know when that will be and reminds me that the store is still "a work in progress". But you can buy your own barbecue equipment here, as well as most of the ingredients. There is a long refrigerated display of meat – chicken, pork, and beef for fajitas, as well as chorizo suelto and en tripa.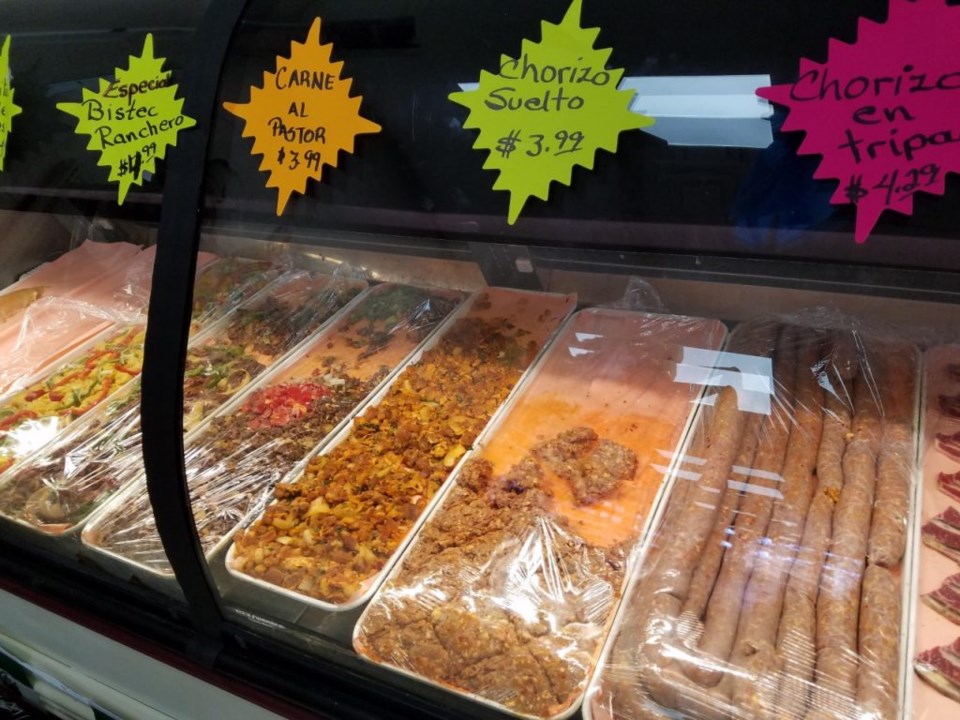 A display of Mexican pottery takes up a corner by the meat counter.  Just "Made in Mexico", but some interesting bowls, jugs, and jars. And just inside the front door, two red telephones for money transfer. Users can choose between Enramex and La Nacional to send money to family in Mexico and other Central American countries.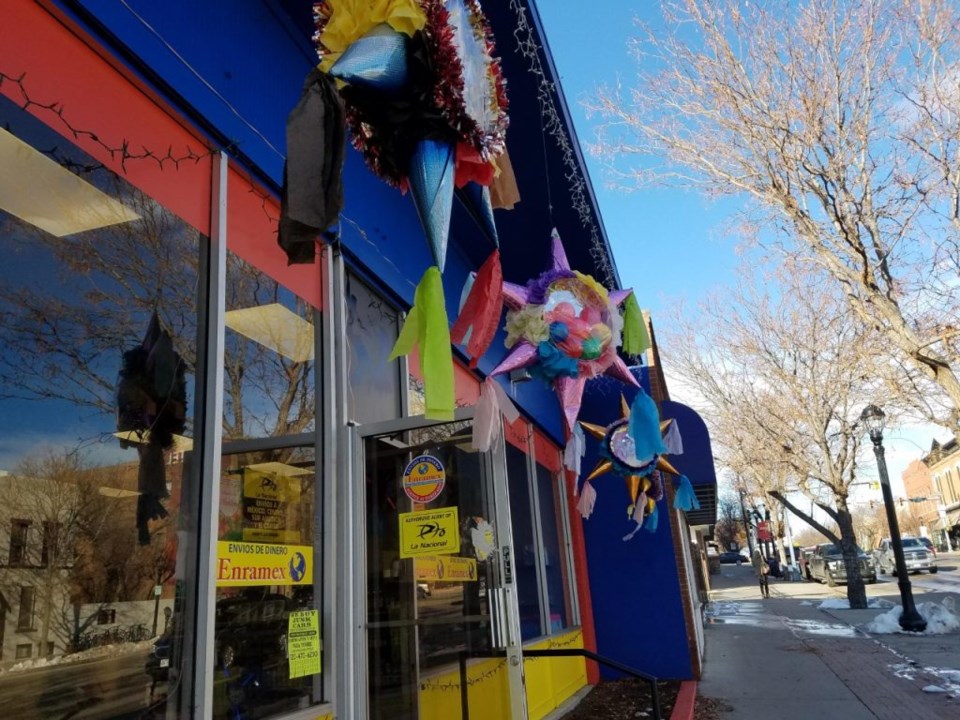 If you can't make out the IC Market name while driving by on Main Street, just look for the colorful star-shaped pinatas hanging outside. There is plenty of parking on the street, as well as a parking lot on the south side of the store. While definitely a "work in progress" there will always something to tempt the downtown browser in the IC Market.