This content was originally published by the Longmont Observer and is licensed under a Creative Commons license.
In a family with five children, illness makes it way around. In an effort to build the family's immunity, Katie and John Burns sought out immunity building foods. What the couple didn't realize is this simple venture to keep illness at bay would launch a business idea.
"We've always talked about doing something, a more non-traditional type of a job. We had been kicking around different things," says John. "It started with Katie making things at home that we use for the kids during cold and flu season."
These desperate parents began making herbal remedies and elderberry syrup. Things made with real foods, that tasted good and added health benefits.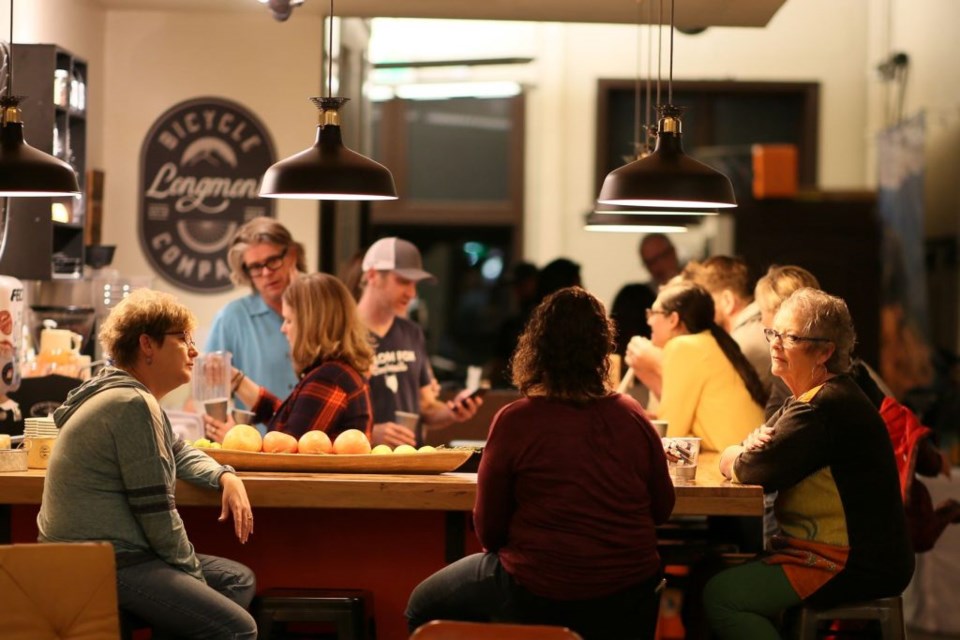 "We were talking to some friends about making a healthy soda, we were thinking that maybe we could use some of these things for a healthy drink. The conversation kind of evolved into the opportunity to turn it into the alcohol business," says John. 
From there the business evolved and an opportunity presented itself when the couple were approached by CanSource to begin canning their drinks. Soon the couple partnered with Vertical Distilling and began learning how to scale their drinks up to quantities for higher production while staying true to the taste of the original cocktails.
Slalom Fox has three canned cocktails, all made with real ingredients and real spirits, a Vodka Collins, Bourbon Revival and a Paloma.
The Burns believe that the canned cocktail industry is just beginning to take off and wanted to get their products out there before this style of drinks overwhelmed the market.
"We thought that we could do this with real juices and that is really what makes us different from the other companies that are out there because we do have real juices, we have real spirits, no malt liquor, it's actual vodka, bourbon, that kind of thing," says Katie. 
"We also knew that the local community appreciated the real ingredients. That's why we thought it would make sense," states John. "Every time we talked about what we were doing, the focus always came back to the ingredients."
Slalom Fox has recently signed with distributor, Republic National Distributing Company (RNDC) for the state of Colorado. And are working on getting places to carry their cocktails. The Burns have decided that their focus is and will always be Longmont, because it is their home. They aspire to sell their drinks nationwide but are excited to be able to launch their products in their own backyard.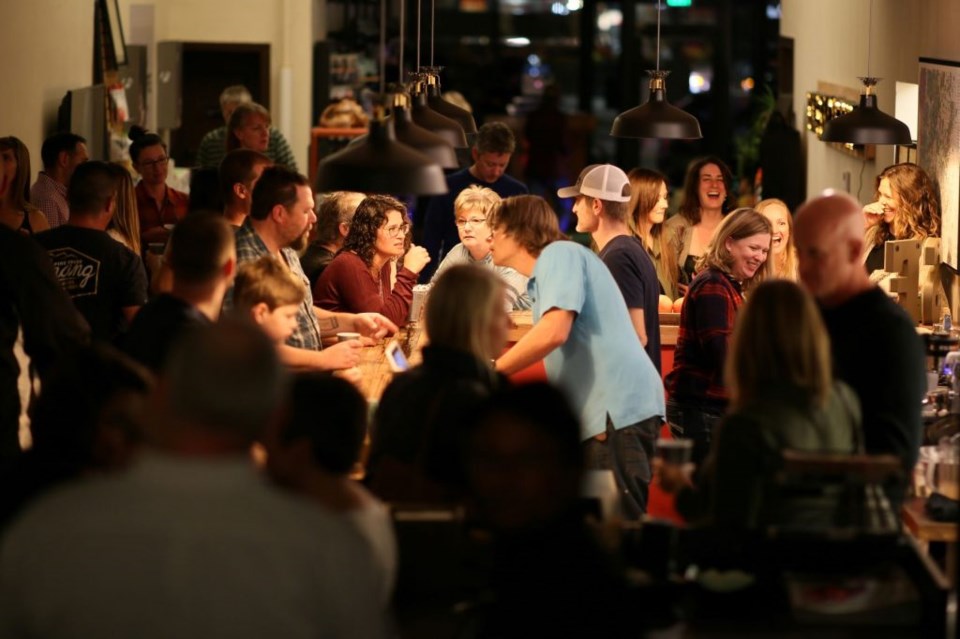 Speaking of launching, the couple teamed up with their friends and the owners of Longmont Bicycle Company, Chris Salt and Kristi Shevin, to celebrate the beginning of Slolom Fox. The celebration included the one-year anniversary of Longmont Bicycle Company.
"We really wanted to do something local. Knowing that we both had reasons to celebrate, we thought, from a business perspective, we could support each other locally and help expose both groups to each other's business," says John.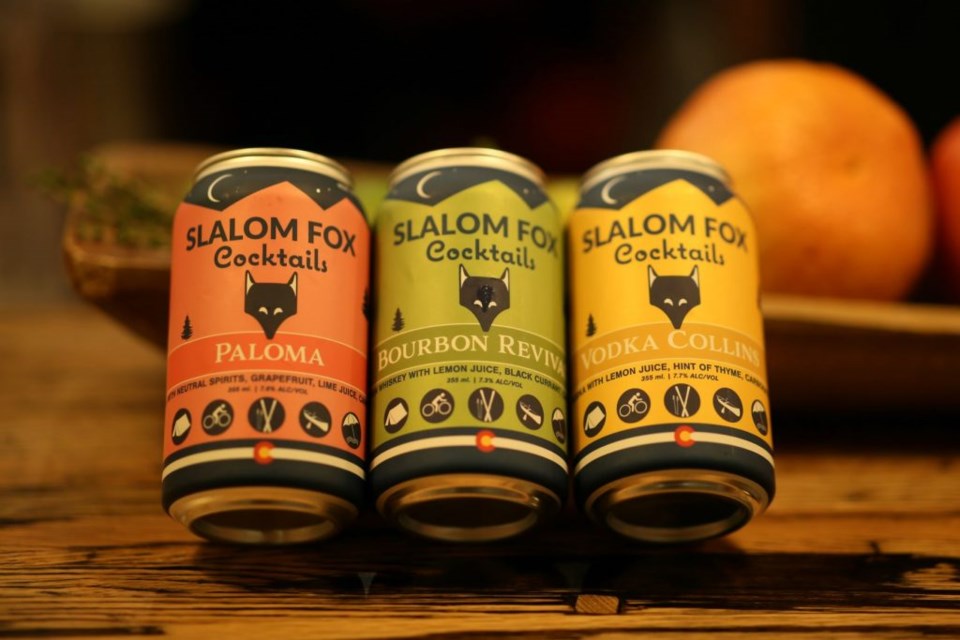 Other than the flavor of their cocktails, the couple is most proud of the label design. Katie worked with local graphic designer, Zane Wilson to come up with a design that said "Colorado" to John and Katie.
Slalom Fox cocktails are designed to meet the active lifestyle of Coloradans. "We wanted active people who maybe don't want a beer after a hike or a bike ride to have another option to enjoy," says Katie. "That is why all the active icons are on the label."
"Colorado is why we created the drinks, why we named the drinks, why we created the cans the way we did. We want to really appeal to the Colorado market."