This content was originally published by the Longmont Observer and is licensed under a Creative Commons license.
Councilmember Finely gave a quick thank you for her last 8 years on council.
Longmont City Clerk Dawn Quintana then swore in all three City Councilmembers and the Mayor for their new terms.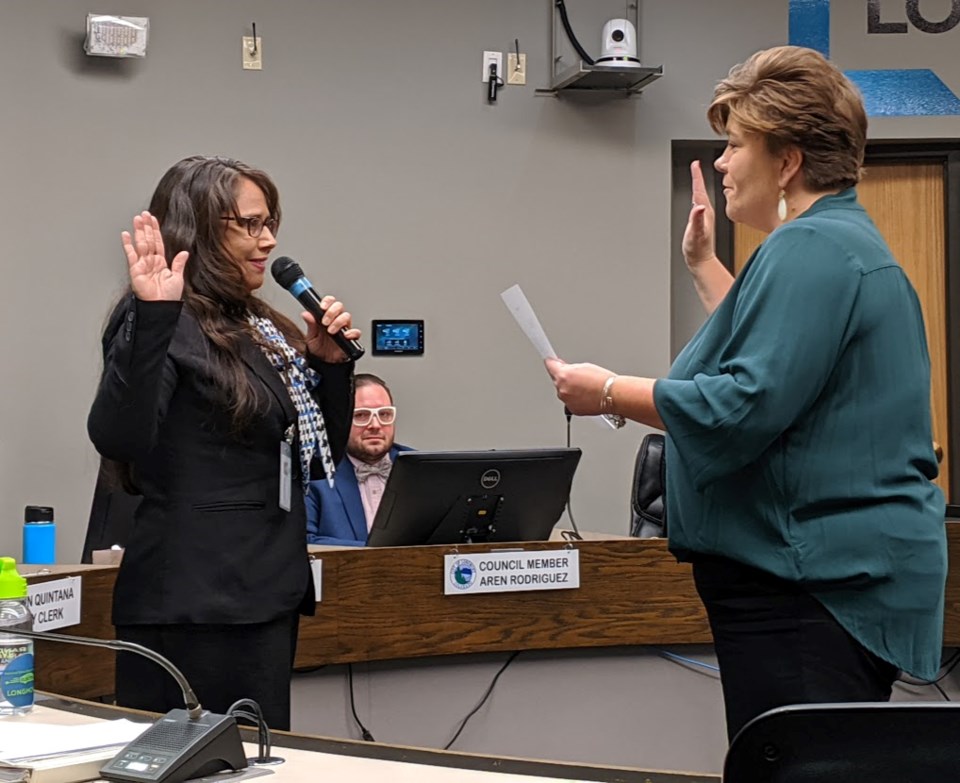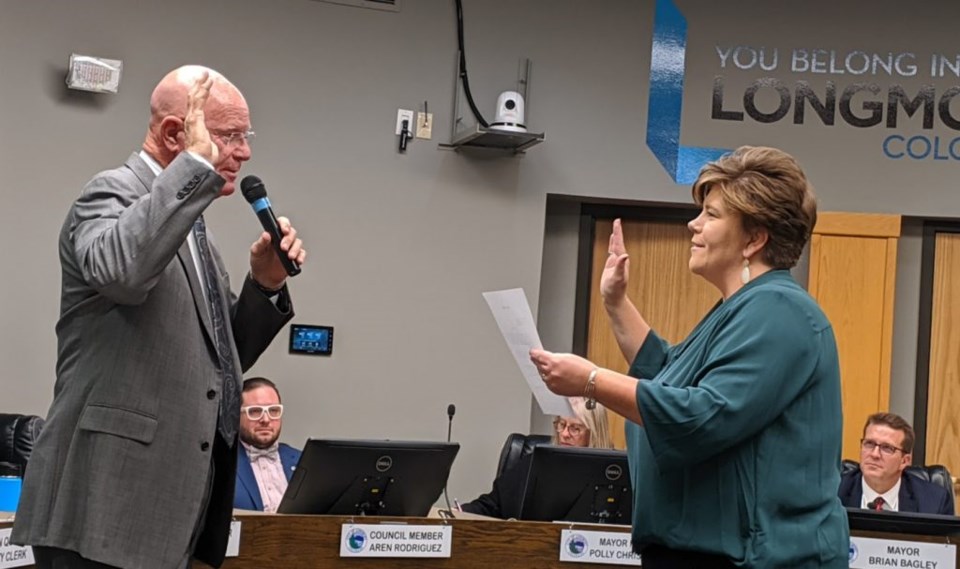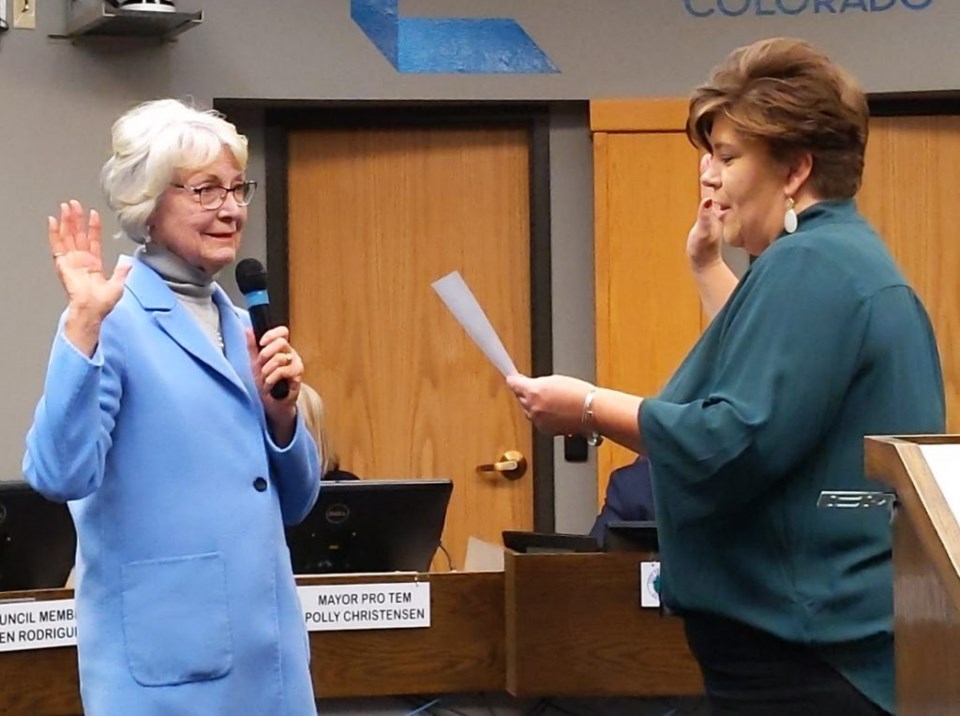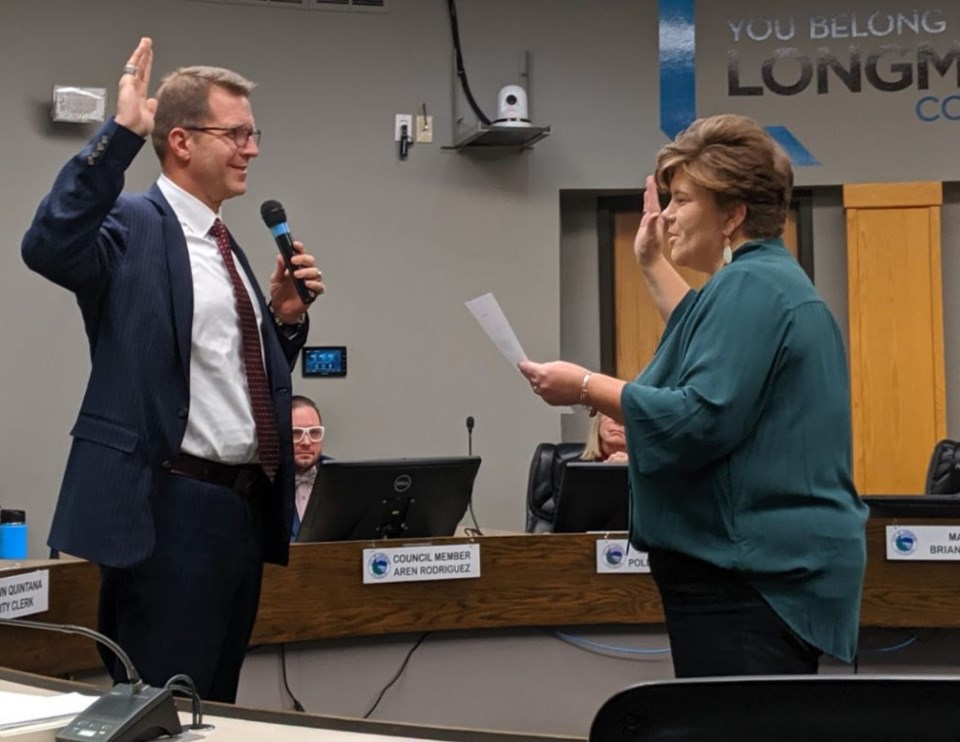 Aren Rodriquez was elected Mayor Pro Tem.