Goats have been employed by the city of Longmont to help with a problem they are uniquely qualified for; to eat everything in sight.
Along the Tri-state Greenway just north of the Ute Creek Golf Course and just east of Rough and Ready Park, a pack of goats — managed by Jordan Sarazen of Goat Bros — is assisting with weed control, ditch maintenance and maintaining vegetation adjacent to residential neighborhoods.
The Parks and Natural Resources Division listened to city council and residents when it was voiced that they wanted to see alternative methods to herbicides used in weed and vegetation management throughout the city.
This is the first time the city of Longmont has turned to livestock grazing.
"Using goats was something that we have always wanted to try and had yet to do," said Jim Krick, ecosystem manager for the city of Longmont.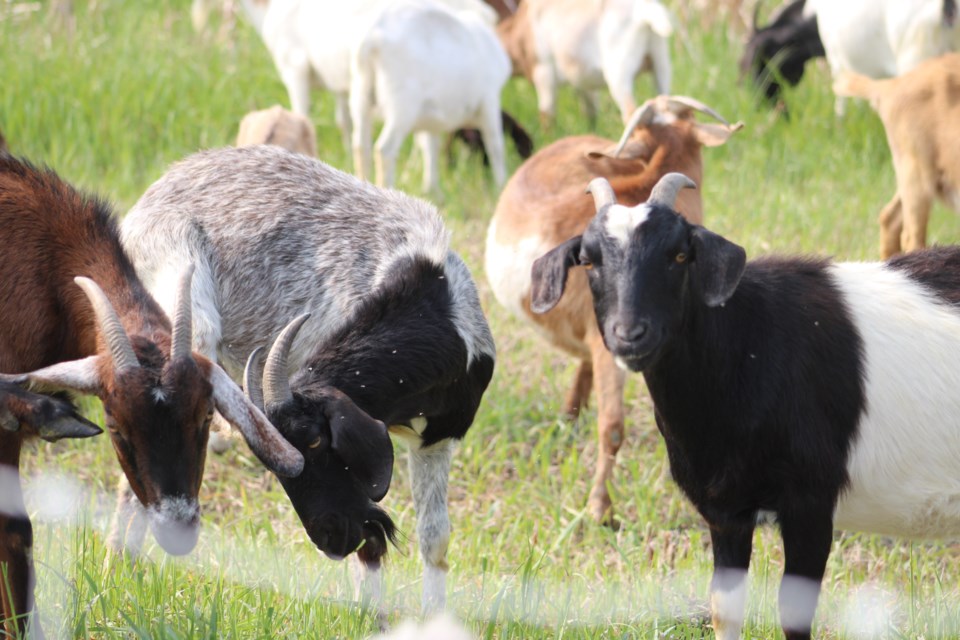 Although the idea seems easy enough, finding a company with the skill to manage the herd became a challenge.
"It is a fine line between controlling weeds and overgrazing to the point of creating more opportunities for weeds to invade," Krick said.
It can take several years for goats to rid an area of unwanted weeds, Dan Reese of Parks and Natural Resources said. "We have so much ground to cover out here — they do a great job — but it would take months and lots of dollars to get it done."
The endeavor cost the city $5,000 for five days of grazing, a cost that is four to five times more than using herbicide or mowing, Krick said.
"While we don't have resources to use goats everywhere, the benefits in reducing herbicide use and greenhouse emissions have been worth it. The public reaction has also been very positive. Jordan has really gone out of his way to interact with the public while he is tending to the herd and helps provide education on what he is doing," Krick said.
The city is looking for more opportunities to use goats in the future and is asking for a budget increase in 2025 to expand the program, Krick said.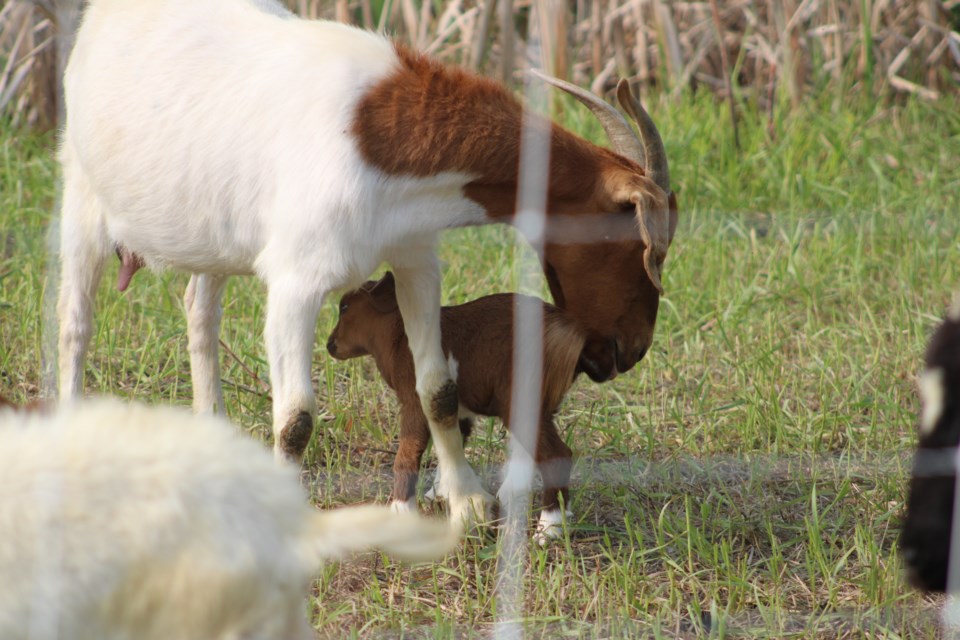 The goats are protected by an electric fence and Sarazen stays nearby to keep an eye on the herd, Reese said.
Residents have enjoyed stopping along the path to watch the goats. There is a mix of ages among the goats and some have even birthed babies since Saturday.