This content was originally published by the Longmont Observer and is licensed under a Creative Commons license.
Written by Andrew Zimmerman
A new house bill (HB19-1230) was introduced earlier this month at the Colorado Statehouse, seeking to license "marijuana hospitality establishments," which refer to locations where people could gather to consume marijuana and marijuana products on-site. This is similar to a wine or beer tasting room at a brewery or winery. If approved, the legislation would go into effect in January 2020.
The bill was sponsored by Longmont Democratic Rep. Jonathan Singer (additional supporters are: Jovan Melton - Democratic, Vicki Marble - Republican, Julie Gonzales - Democratic) and was introduced Friday, March 8, 2019.
The bill seeks to create two categories of venues for such gatherings: legal cannabis hospitality establishments (no marijuana or marijuana-infused products can be sold, i.e. bring your own), and retail cannabis hospitality and sales establishments (where people could buy limited amounts of marijuana or marijuana products from licensed cannabis producers and consume them on-site).
Additionally, hotels, coffee shops, book stores, spas, and other establishments could obtain licenses to add cannabis consumption areas at their locations. A similar bill was prepared in 2018 and approved, only to be rejected by the Governor. This bill, as per Rep. Singer, is "new and improved."
Interestingly, Rep. Singer is not a marijuana user and in fact, he was a social worker who assisted users and addicts with problems prior to his political career, so this has nothing to do with his personal preferences.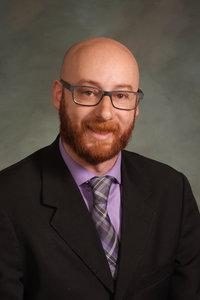 He is a representative for the people of the City of Longmont and the State of Colorado, and he is working to honor the law that legalized marijuana back in 2014. At this time, the voters spoke clearly with their decision which legalized, regulated, and taxed marijuana sales, with little to no "black market."
It has become clear that there is a missing piece still, and that's where the marijuana hospitality establishments come into play. To quote Rep. Singer, we need to "treat marijuana as the drug that it is, and not what some feel it is." Therefore, as we see with breweries and wineries where tasting rooms are offered, marijuana businesses seek the same option. The bill serves to solve three problems, as per Rep. Singer:
Tourism - It is well known that people travel to Colorado for many reasons, one of which is to experiment with marijuana. Currently, its use is restricted to private locations such as your home. The problem here is that, for tourists, they can't consume it in their hotel, or on the street or in a park. Hospitality establishments would alleviate this problem. Additionally, and especially for novice users that many tourists may be, the facilitator overseeing the hospitality location would be able to advise patrons as to dosages and states of intoxication in order to avoid driving under the influence and other issues with over-use.
Medical Marijuana Patients - There are many individuals who are using marijuana for their medical conditions, and they also struggle to find places where they consume it, as many of the issues that face tourists are also real for locals.
Consumers (Recreational users) - From the novice recreational user to the more experienced, finding a place to consume can be challenging. For novices, the introduction to the drug can be tricky regarding dosage and a safe place to experience the effects. Hospitality locations would allow these new users a chance to experiment in a safe environment and consult professionals as to the best way to enjoy it safely.
To support these needs, there are two models of hospitality establishments proposed on the bill:
A license to sample marijuana model: similar to a wine tasking room at a winery or distillery, where consumers would be able to try the products and bring a small amount home (ie: sales).
A bring your own model: where established business could offer a place to consume product but the patron would have to supply their own product.
So, the decision will be up to the voters as to the outcome of this initiative. It does seem only fair to treat it in a similar manner to the alcohol industry, by allowing users the opportunity to consume marijuana in a safe place without impacting others who choose not to consume.