This content was originally published by the Longmont Observer and is licensed under a Creative Commons license.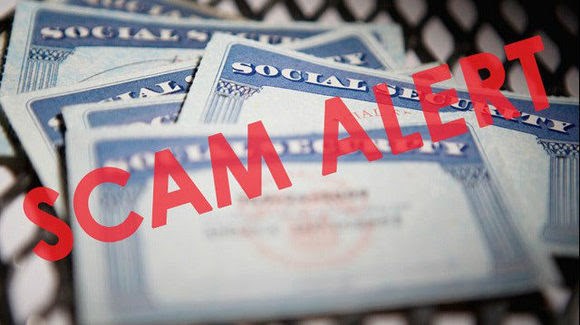 The Community Protection Division of the District Attorney's office is receiving numerous reports from residents about callers pretending to be from the Social Security Administration (SSA).  The imposters are trying to get residents' Social Security numbers, and are attempting to trick residents into sending money.  The Community Protection Division advises that these calls are scams, and that the SSA will never call to ask for your Social Security number, ask you to pay immediately, or threaten your benefits.
In one version of the scam, victims report receiving a call or message from a female claiming to be from the SSA, who tells them that their "Social" is about to be suspended or deactivated because it has been linked to a crime.  The caller then asks for a fee to reactivate the number.  In other versions, a recorded message notifies victims that their number has been used to apply for credit cards, and that victims' benefits or bank accounts will be "frozen" or "seized" unless they call back immediately.  When the individual calls back the number given in these messages, an unknown person pressures them into providing their Social Security numbers and money -- via wire transfer or gift card payment -- to resolve the fabricated issue.
A concerning feature of these calls is that the victim's caller ID might show the SSA's real phone number (1-800-772-1213), but it is not the real SSA calling.  Computers make it easy to show any number on caller ID.
These bogus calls are also being attempted during the time period that new Medicare cards are being mailed to county residents.  To help protect against identity theft, Medicare is removing Social Security numbers from Medicare cards.  Instead, the new cards will have a unique Medicare Number.  Medicare is automatically mailing the new cards between now and April 2019, at no cost, to recipients' addresses on file with the SSA.  No one from Medicare or Social Security is calling in connection with the mailing of the new cards.
The Community Protection Division suggests these tips for avoiding Social Security and Medicare card scams, and other imposter calls:
Hang up.  Real SSA employees will never threaten you to get personal information, or ask you to pay immediately to resolve a problem, or to receive a card or benefits.
Never give your Social Security number, bank or credit card account numbers, or personal or financial information to anyone who calls or emails asking for it.
Do not wire money, pay with a gift card, or send cash to anyone who contacts you.
When you receive your new Medicare card in the mail, destroy your old Medicare card.
If you have any questions about Social Security benefits or need to update your address, contact the SSA directly at 1-800-772-1213, or by going to www.ssa.gov.
For further information, or to report these or similar scam calls, call the Community Protection Division at (303) 441-3700.
---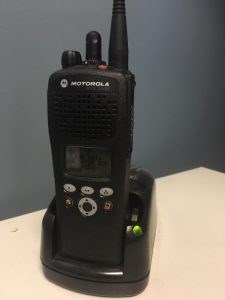 Longmont Police Pilot Radio Encryption
The Longmont police department (LPD), around the end of September of 2018, started testing the encryption of what was for decades an open police radio channel. LPD cites police officer safety, keeping personal information about domestic violence, stalking, sexual assault and child molestation victims off publicly accessible channels. Additionally, the radio silence is used to thwart criminals who were using the police radio information on police whereabouts to elude officers and commit more crime. Read further.
---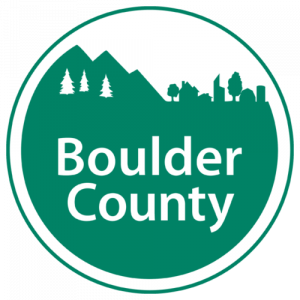 Boulder County adopts $432.5 million budget for 2019
The Boulder County Commissioners adopted a budget of $432.5 million for 2019, up from an adopted budget of $426.9 million in 2018.
At a public meeting held today, Budget Director Ramona Farineau and the Board of County Commissioners provided an overview of the key aspects and decisions reflected in the adopted budget. Their comments will be available on the county's video archive (under the Commissioners' Meetings tab, 2 p.m. budget meeting on 12/11/18). Copies of the budget resolutions are posted on the budget webpage. Continue reading.
---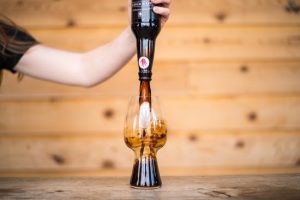 Left Hand Milk Stout Now On Hand for Swedes
Left Hand Brewing has partnered with Great Brands to expand its international distribution into Sweden with Left Hand's flagship brand, Milk Stout Nitro, which will be available in 12 oz bottles this month in Systembolaget—government-owned liquor stores in Sweden. Click here to learn more.
---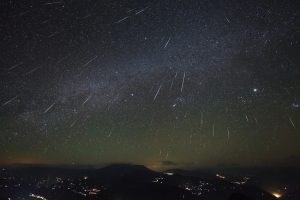 The Geminid Meteor Shower Will Put On a Show This Evening
The weather Thursday night in Longmont is predicted to be nearly perfect for viewing the Geminid meteor shower, which peaks tonight but will be visible Friday night and into the weekend. Read further.