This content was originally published by the Longmont Observer and is licensed under a Creative Commons license.
On behalf of the League of Women Voters of Boulder County, a hearty thank you to everyone who registered voters, showed up to educational events and researched the many ballot issues and candidates, and VOTED in the 2018 mid-term election. When people take the time to engage, and support the rights of others to engage in our political process, we win!
We are also celebrating the passage of key ballot initiatives that the League supported. About Amendments Y and Z, LWVBC President Peggy Leech said, "The League of Women Voters of Boulder County believes fair mapping and fair voting processes are critical for a strong democracy. That's why we're thrilled that Colorado voters passed Amendments Y and Z. Thanks to all the hard work from League members and the dozens of organizations supporting Y&Z. We are committed to ensuring the district mapping process is truly fair and independent."
---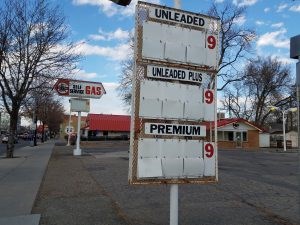 Gas Pumps Removed at 6th and Main Sav-O-Mat
Nothing is official about the removal of the 6th and Main Sav-O-Mat with only a pre-application meeting in the process for this site. Continue reading.
---
Longmont Observer Taco Time: Benny's Tacos
The Longmont Observer quests for the best Longmont tacos. Watch the video here.