​In Brief:
Spring is in the air, minor Tuesday/Wednesday rain/snow storm.
Sunday update:
Not much weather has occurred over the last week and the next week looks 'mostly' quiet as well (Figure 2 update). There are some showers (mainly rain with a trace to an inch (??) of snow overnight into Wednesday morning. There is an indication of a wetter pattern beyond that but I'll believe it when I see it. I'm ending Spring Break right now - updates will become more frequent again!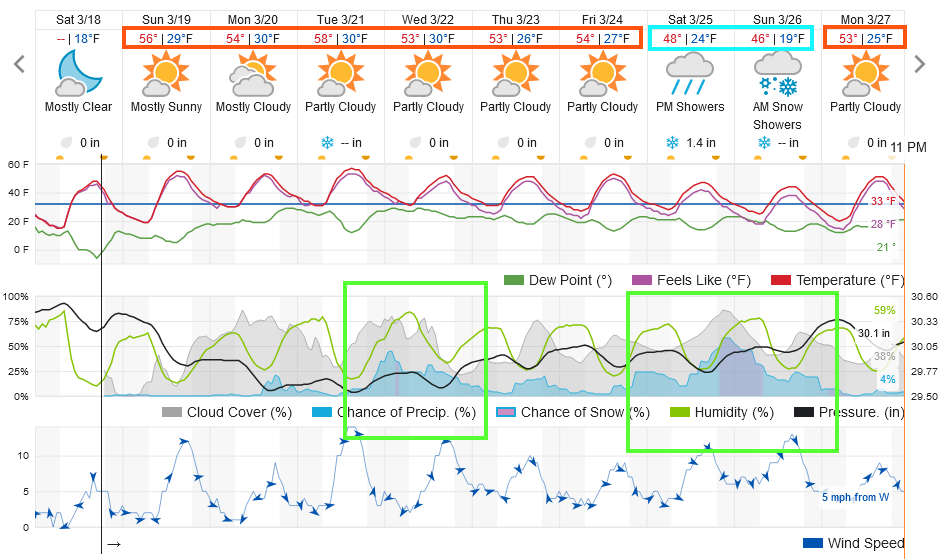 End Sunday update.
​
Monday update:
Spring-like weather is here! A front arrives to bring back a chill Wednesday afternoon and we don't really warm up again until next Tuesday. Our, once possibly large, mid-week storm has shrunk to just a few rain and maybe snow showers for I-25 folks. The mountains will continue to pile up a bit more snow.
Note: The first day of spring is Monday, March 20, 2023, at 3:24 p.m. MDT.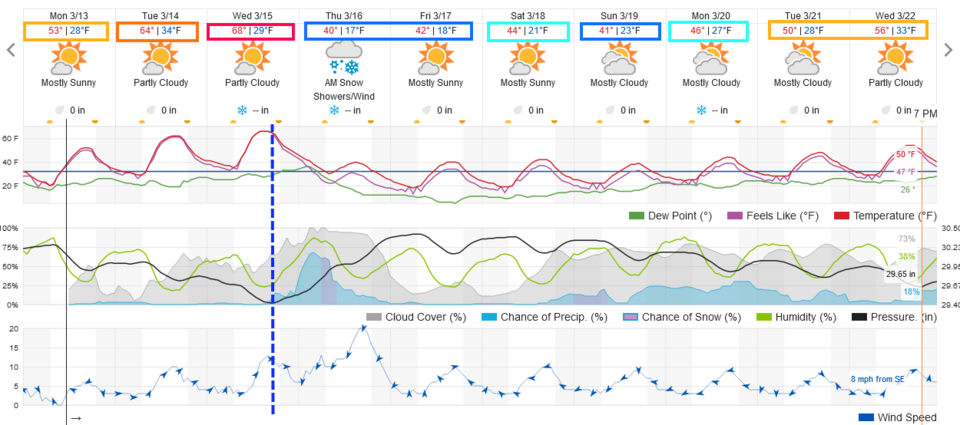 End Monday update.
​
Forecast Discussion:
It is beginning to feel like spring (only 12 days away) as the normal high temperature is now 53F. We will see 60s+ early this week. It will be fantastic (Figure 1). That 'heat' comes from a large ridge moving in that will dominate the West for a few days (Figure 2). Enjoy a walk or hike!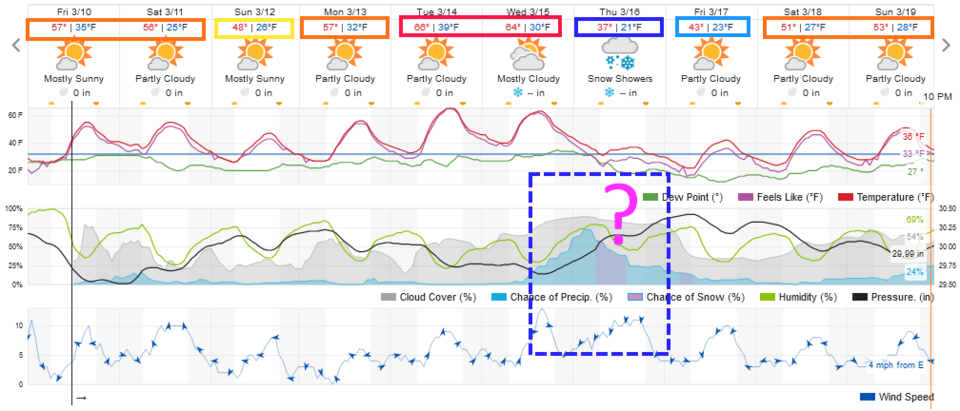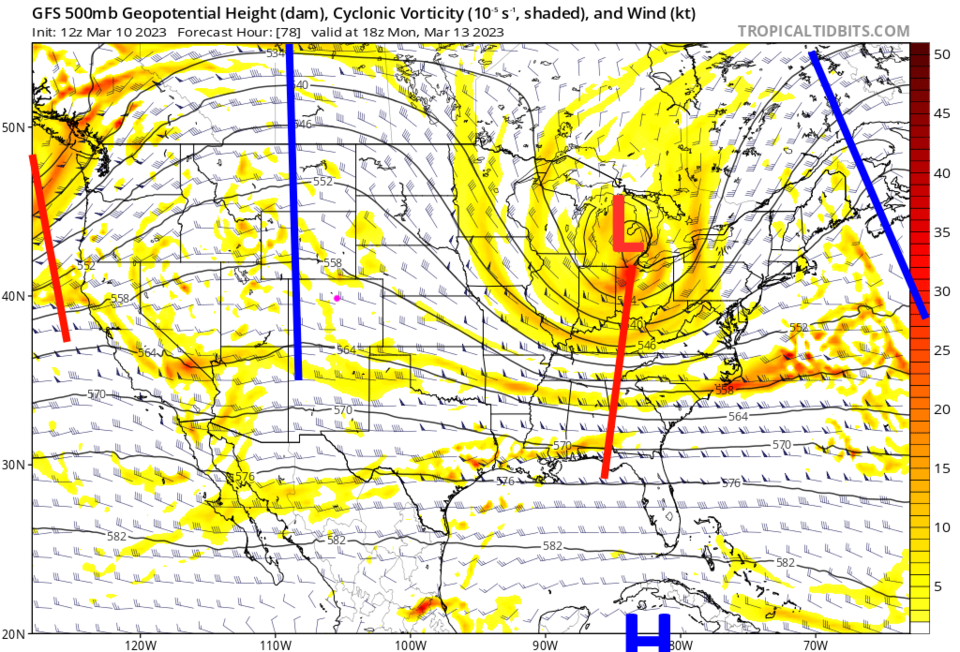 The Longer Range Forecast:
Our next trough moves into the state late Wednesday (Figure 3). At this time, it looks like a healthy storm (Figure 4), but our mid-week storm from last week looked huge (snow-day worthy) 7 days out, but fizzled to nothing for Colorado. This is still a week out. I'll update here as always.
Over the next 5 days, the lower elevations will remain snow-free (Figure 5). The Thursday (possible) storm won't put much snow down along I-25 (Figure 6), but we could get up to 1/2 inch of rain (not shown).