Teams of students in grades 5-9 from around the country have designed STEM projects that address biodiversity issues for the OurEcho Challenge hosted by Earth Echo International. The Longmont-based team, Fungi Frogs, has been announced as a finalist for a $5,000 grant.
Trevor White, 16, Blake Wolver, 15 and Reed Sneider, 11 are students in the St. Vrain Valley School District and although they hadn't met before their frog project, their similar interest in protecting the environment joined them together.
"I'm amazed by how many species are endangered by fungi and diseases. I think it's really important and crazy that we haven't noticed this," Sneider said.
That amazement led Sneider and the team to formulate an environment in which northern leopard frogs could be protected from diseases — chytrid fungus in particular. After conducting research, the team realized the continuous outbreak of disease in amphibian species.
"I knew there were problems, I just didn't realize the scale," White said.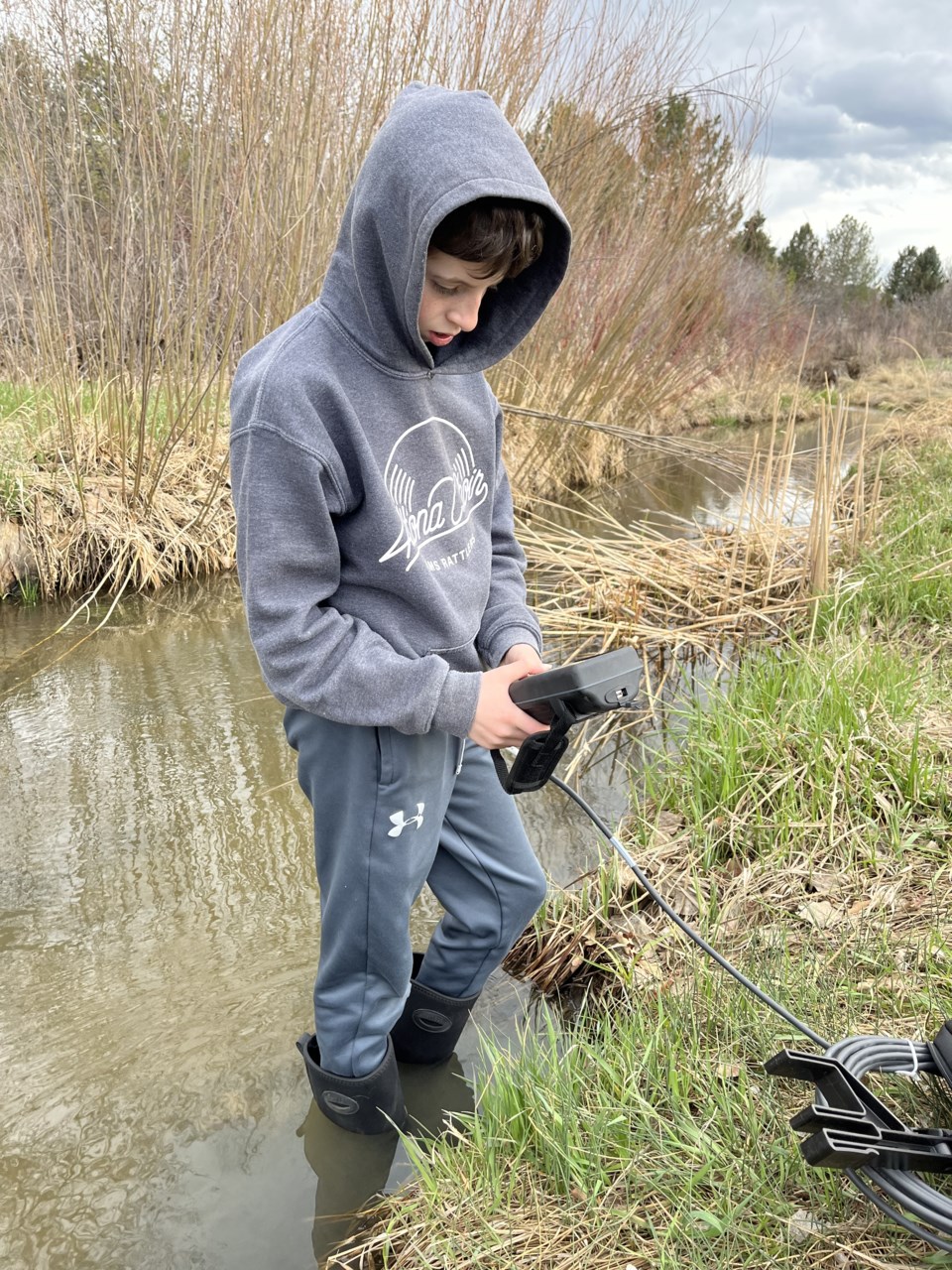 Fungi Frogs initiated a plan to reinstate the northern leopard frog to their local environment and began raising frogs at the Innovation Center. They gained knowledge about PH levels, chemistry and the importance of conservation along the way.
"It's a lot of information piled on you at once that you have to take in, in a short amount of time," Wolver said. "It's a little overwhelming … a lot of that stuff was brand new to me."
Wolver and the team overcame the challenge of scientific processes with the help of experts in the field. The Denver Zoo and Ocean First Institute, among other conservation institutions, aided Fungi Frogs in strengthening their research and allowed them to see real-life scientists practicing their craft.
After solidifying their plan, the team entered the OurEcho Challenge and, to their surprise, was notified of their status as finalists among schools in Hawai'i, New Jersey, Kentucky and California.
With the potential grant, Fungi Frogs plans to invest in new research equipment that can provide them with environmental DNA data. This year was a pilot year, the team said, and they hope to bring this project to other areas around the globe.
"Just one year isn't going to completely change our environment but if we can keep this going over time, it should really assist with the sustainability and hopefully fight the problem," White said.
The OurEcho Challenge voting is a part of the People's Choice Awards and the winning team will be announced on May 25.