This content was originally published by the Longmont Observer and is licensed under a Creative Commons license.
Like many travel columnists, I catch myself thinking that if it isn't distant, it isn't travel. Yet, we are fortunate to have destinations in our own backyard that are worthy of writing about.
My husband and I had the pleasure of visiting one of these destinations recently. We took the well-traveled Trail Ridge Road over the Great Divide to the quaint town of Grand Lake, hiking the Baker's Gulch Trail into the Never Summer Wilderness along the way.
Even in summer, when over 4.5 million guests traipse through the park, and even in 2019, when road construction has slowed the commute, we enjoyed our trip immensely. After all, a traffic jam in Rocky Mountain National Park is just a chance to slow down and enjoy the view even more, right?
But if you're like my husband and you don't like sitting in an idling vehicle, wait until mid or late September, or even October (depending on weather) for your trip. In addition to the beautiful views, you'll have the added bonus of seeing the aspens dressed for fall and hearing the sorrowful sound of elk bugling.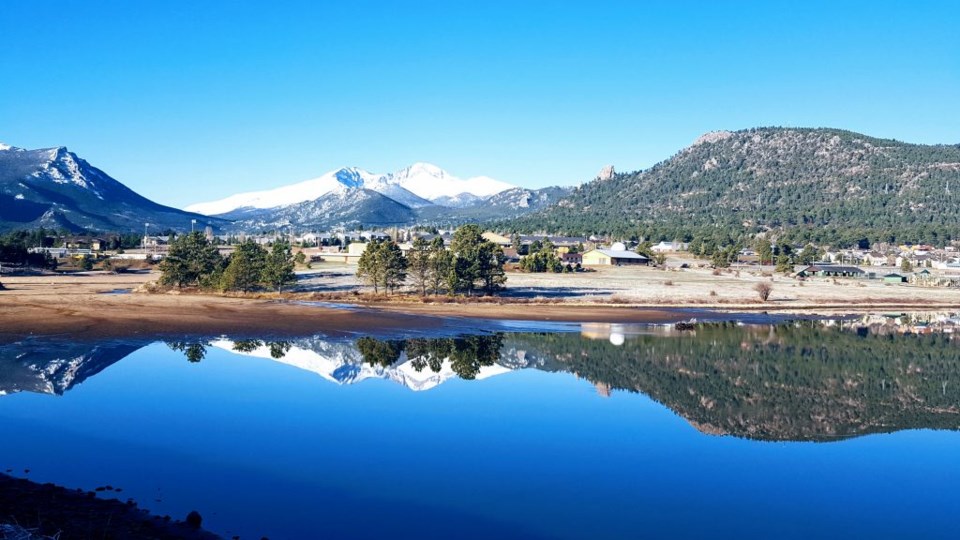 Our trip started out with a beautiful early-morning drive along Highway 36, crossing Lake Estes, which was like glass, and heading up to the Beaver Meadows Entrance to Rocky Mountain National Park.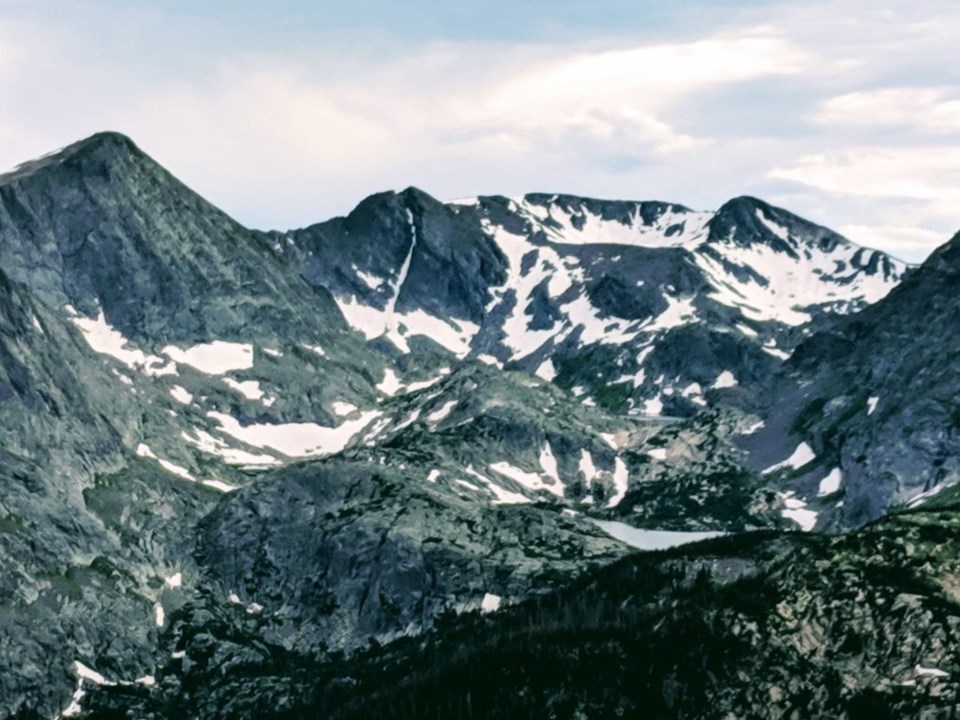 There was a wait to get into the park, but that wait is shortened or eliminated if you can swipe an annual pass ($80 for all National Parks and Forests) to open the automated gate.
We don't think of this drive as a long drive to a destination because the drive itself is the destination, and we enjoy every minute of it. We have been over Trail Ridge Road more times than we can count, and the views take our breath away every time. We were saddened by beetle kill forests on the western side, but even that didn't take much away from the spectacular panoramas.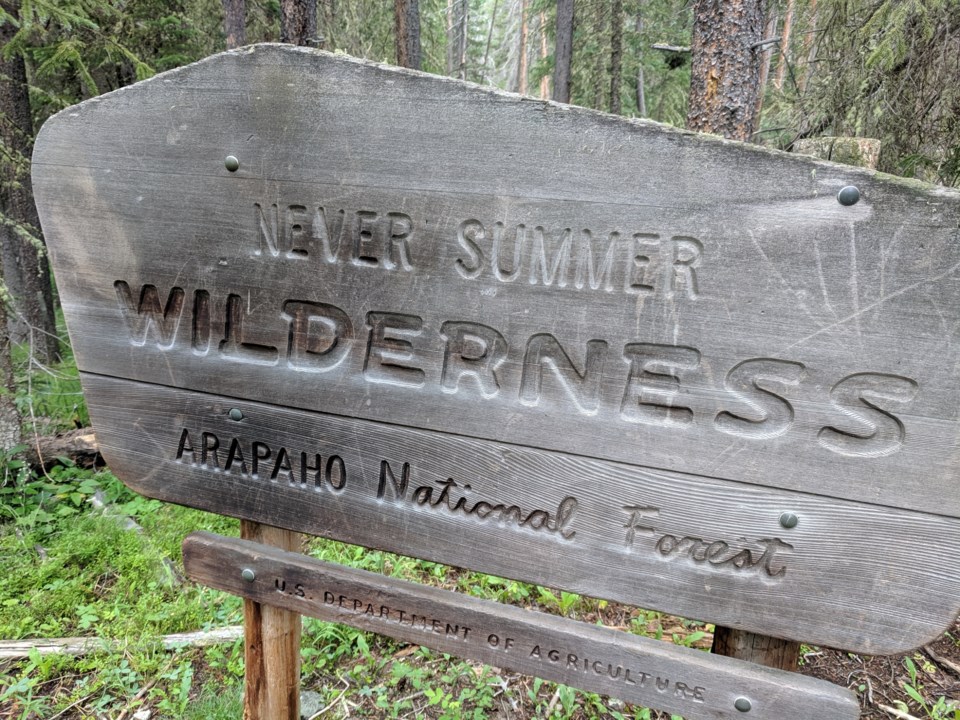 About 19 miles before arriving at Grand Lake, we stopped at the Baker's Gulch Trailhead and began our hike. With its aspen groves and gentle slope, this is a perfect fall hike, no matter what shape you're in.
If you're like us and have spent too much time this summer sitting at a desk, the gentle slope on the Baker's Gulch Trail is easily doable. It crosses a meadow frequented by moose, enters the Never Summer Wilderness Area and then follows one of the tributaries to the Colorado River for four and a half miles or so. It's a beautiful, mostly shaded, hike with views of wildflowers, waterfalls, bubbling brooks, aspen groves, beautifully rugged rock outcroppings, and Never Summer Range.
That hike was enough of a reward for us after a busy summer, but for those of you who desire more, you've only just begun. If you continue, you'll cross a boulder field to Parika Lake. And if that's still not enough for you, you can finish the 19 mile loop that circumvents Farview Mountain and ends right back where you started.
If you can't see yourself taking a hike without man's best friend, simply enter Never Summer Wilderness from the North Supply Trailhead in Arapaho National Forest.
Even backpacking and camping for the night are an option. Just make sure you sign in so that people know how long you plan to be there. Finally, not that it's likely you'll need it, but did you know that if you have fishing or hunting license that you've also covered any rescue measures that might be necessary if things don't go quite the way you planned?

A 9 mile round trip hike was enough for us, so we hopped back in our convertible and enjoyed the rest of the drive to Grand Lake. After a juicy craft hamburger and handcut fries at Squeaky B's, we did some people watching on the shore of Grand Lake and then began the trek home, pausing to watch a moose and her calf lounge and munch lazily only feet from the highway.