This content was originally published by the Longmont Observer and is licensed under a Creative Commons license.
"Educating County Families about Public Safety." That is Senior Aaron Weiner, of the Silver Creek Leadership Academy's plan, by hosting a Public Safety Expo himself.
This event, The 2018 Boulder County Area Public Safety Expo, is a free, safety-oriented exposition geared toward education and the promotion of community involvement to the residents of Boulder County and beyond.
Sponsored by the Silver Creek High School Leadership Academy and the St. Vrain Valley School District (SVVSD), this event is meant to bridge the divide between community members and the first responders that serve them. The Expo is also intended to educate County families about Public Safety and show them how anyone can get involved no matter your age.
"I have been involved in the Public Safety field for 3-years now and plan to head into that field during and after college," said Weiner. "I have come to learn that very few County residents understand what first responders really do to keep their families safe."
This is one of the many reasons that pushed Aaron to put this Expo together for the community.The event will feature many presenters from Local, County, and State, Public Safety Agencies that will host booths, talks, games, and activities, throughout the event.
In addition, many of the participating agencies will be showing up in their emergency and rescue vehicles. Allowing Expo-goers to ask questions and learn more about the day-to-day work of these everyday heroes. The Colorado State Patrol (CSP) and Flight for Life (FFL) will be giving larger scale presentations and demonstrations.
The CSP will be discussing the topic of distracted driving and FFL will be landing their helicopter at the Fairgrounds and hosting a Q&A. Agencies will also be hosting games and activities for kids and adults. The CSP will be bringing their distracted driving simulator, there will be an opportunity to learn what dragging a firehose is like, you can solve a crime in our mock crime scene demonstration, along with many other events for the whole family.
This Expo is free to the public and all Expo-goers will be entered to win "safety-oriented" prizes in our all day giveaway. All prizes are free of cost and will be donated by local businesses.
Water will be provided to keep Expo-goers hydrated and food trucks such as Knock on Wood Smokehouse, Summit Tacos, Suburban Wiener, and others, will be serving meals and snacks available for purchase.
Save the Date!
The date and times of the Expo are listed below:
Boulder County Area Public Safety Expo
Sunday, April 8th, 2018
10:00 AM - 3:00 PM
Boulder County Fairgrounds
9595 Nelson Rd
Longmont, CO 80501
Make sure to check out the Expo's website, www.BoCoSafetyExpo.org to find out what prizes you could win and to learn what items families are encouraged to bring. Such as writing materials and your fire extinguisher that may be expired! Learn how to find out on the website.
If you or your family have any questions about the 2018 Boulder County Area Public Safety Expo, please contact Aaron at the following:
Aaron Weiner
Silver Creek Leadership Academy
(720) 939-6485
AaronWeiner@BoCoSafetyExpo.org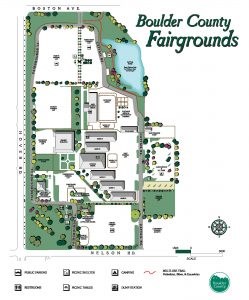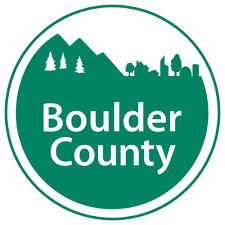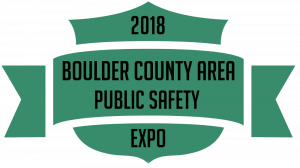 This is a press release by the Silver Creek Leadership Academy and is published by the Longmont Observer as a public service.