In Brief:
A cold front will pass about every four days bringing mountain snows, lower level rains and dustings of snow.
Forecast Discussion:
Looking out 10 days (Figure 1) it looks like our next three cold fronts will arrive about four days apart (Thursday, Monday, and maybe the following Saturday). The storm at the start of this forecast window, powered by a cold trough passing overhead (Figure 2) may be able to provide a dusting of snow along I-25 at the end of the period of showers Thursday night.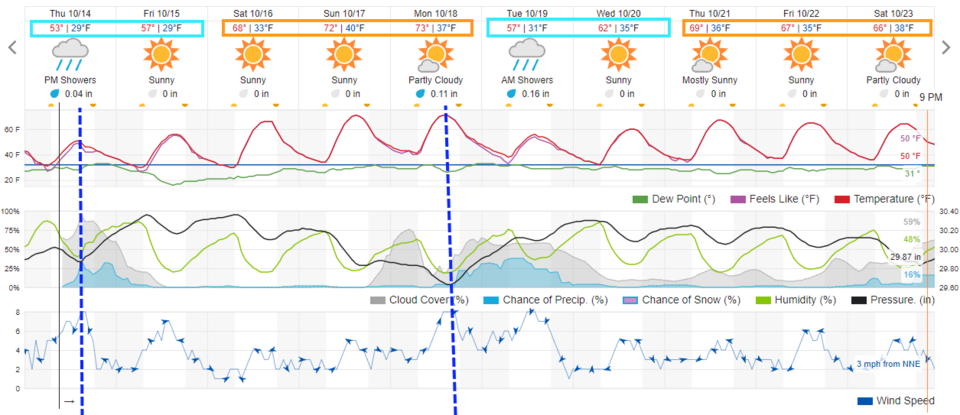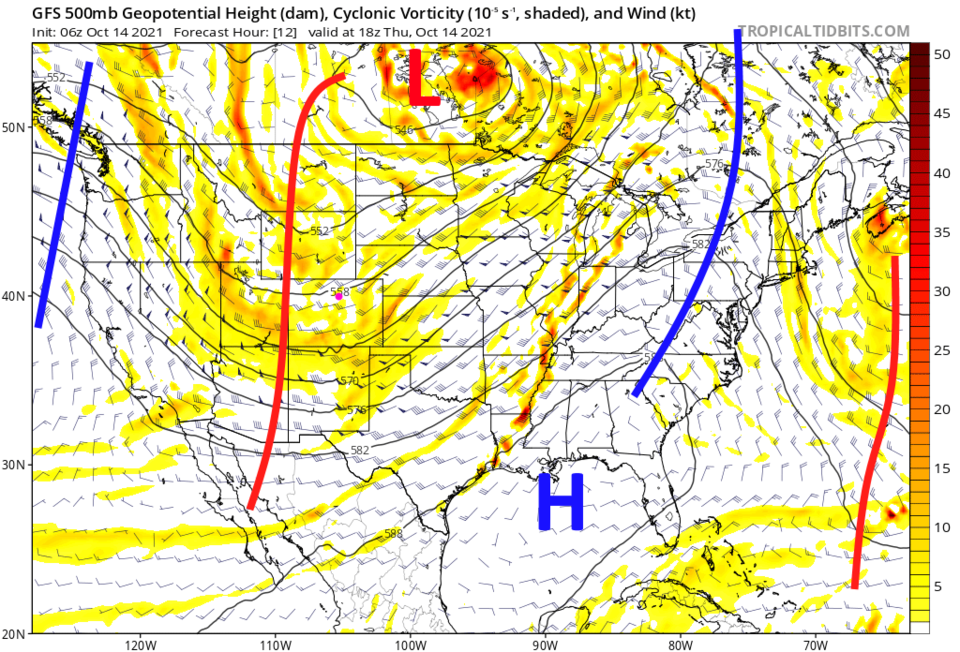 The Longer-Range Forecast:
After that trough passes, a quickly moving ridge will warm us up and deliver a very comfortable and dry weekend (Figure 1). A trough will break off under that ridge creating a cut-off low that will bring our next chance of rain and mountain snows Tuesday (Figure 3).
The first storm will drop a small amount of measurable snow in the mountains, the Palmer Divide and spots on the Plains near Limon (Figure 4). Adding the storm early next week to that map, and the mountains get a better hit of snow (Figure 5). Over the next 10 days, northern and central Colorado will get the best water totals (Figure 6).
Note: I will be on vacation the last week of October and do not plan to post updates unless an epic storm materializes.