In Brief:
A long stretch of mild, dry weather is the story into November. The mountains will get snow and rain.
Forecast Discussion:
Programming note: I'm taking my first vacation from this column through about November 2nd. If a big storm materializes, I'll post updates here. If not, I'll see you in a week and a half!
Things do look very quiet in northeastern Colorado for the foreseeable future (Figure 1). There is a cold front arriving early Tuesday that will bring snow and rain to the mountains. Another front will do the same for the western slopes around Friday.
The big picture involves a ridge that will remain over the West (except when those fronts pass (Figure 2)). Halloween Night, this far out, looks to be just above freezing with a low of 24F occurring by sunrise after a high of 54F and partly cloudy skies.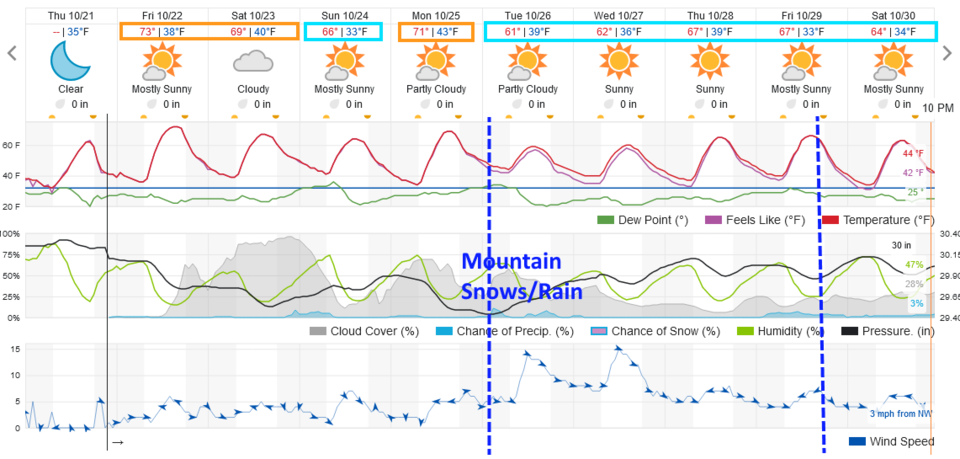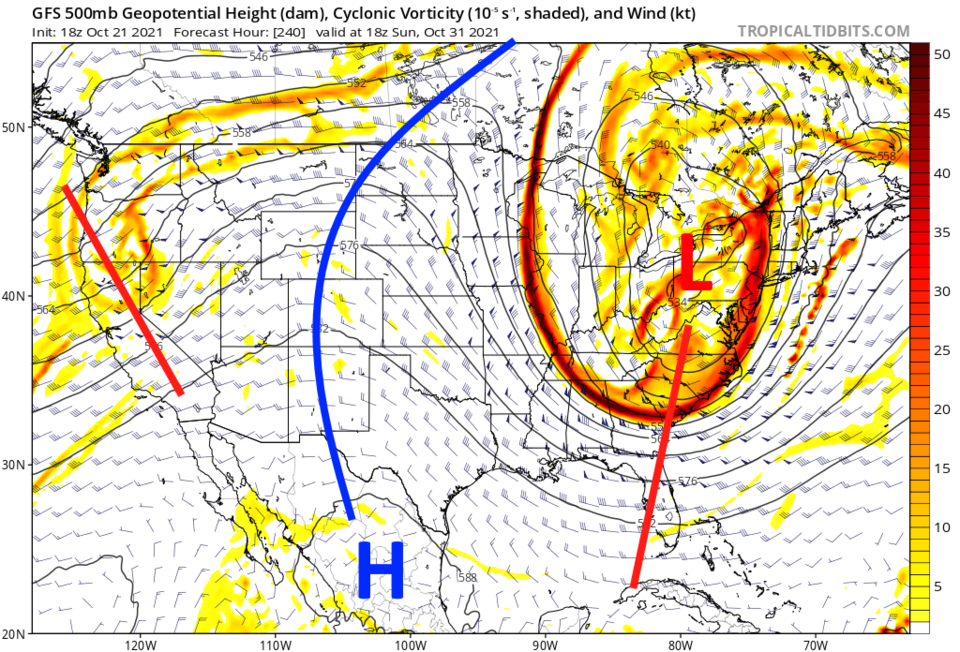 The Longer Range Forecast:
Over the next five days, only very light precipitation will fall in the mountains and northeastern plains (Figure 3). Over the next 10 days, I-25 folks still get largely skipped as downslope flow off the mountains with the overall westerly flow will kill rain/snow chances (Figure 4). The snow over the next 10 days will also be limited and not too deep and only in the mountains (Figure 5). Drawing on the GFS and tropicaltidbits (Figure 6) the next 16 days still looks very dry over the eastern half of the state except for the mountains to our west. It is a great time for me to take a break! See you in November.