In Brief:
Dry mild weather continues for the next week.
Thursday/ Black Friday Update:
Friday will be VERY mild with highs in the upper 60's and lows around freezing. The next week still looks warm and quiet. Have fun Christmas shopping!
End Update.
Forecast Discussion:
Things continue to remain calm and unusually warm for the next 10 days (Figure 1). A cold front pushes down Tuesday afternoon with gusty winds (prompting elevated fire danger) and will cool us down to just a few degrees above normal instead of the almost 20 degrees above normal weather we have for the rest of the forecast period. A big ridge over the western states is to blame for all this dry warmth (Figure 2).
Thanksgiving Forecast:
We will be warming up after the cold front passage and will have dry clear weather with highs approaching 60F again with only near freezing temperatures at night. No travel problems at all!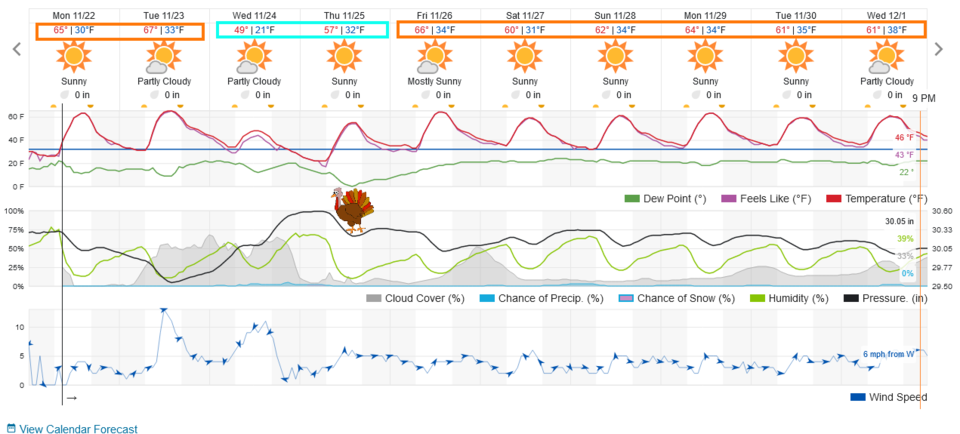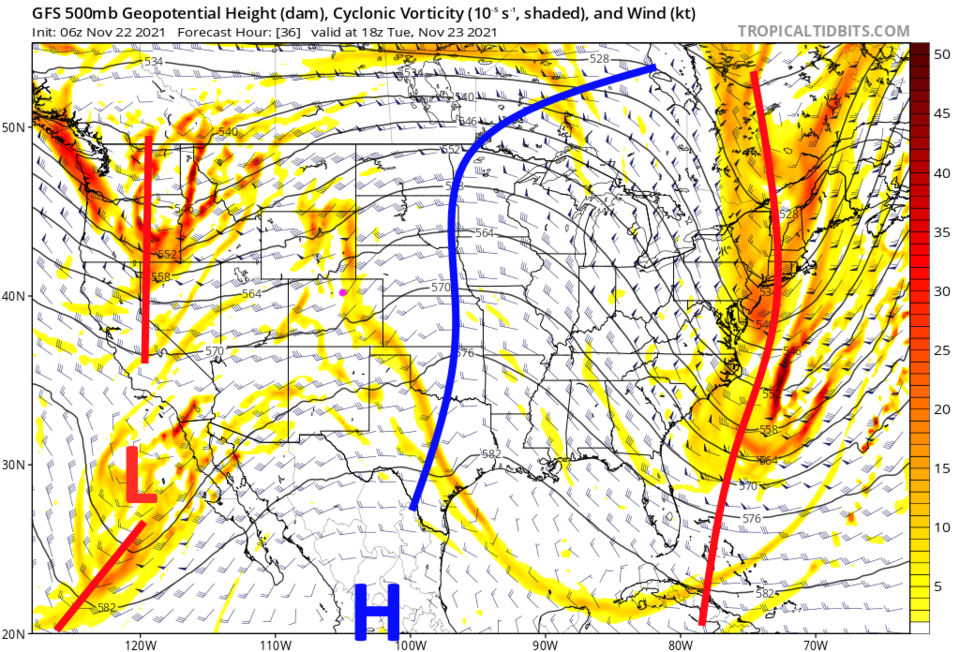 The Longer-Range Forecast:
Over the next 10 days, very little rain or snow is expected to fall on Colorado, however, a major winter storm with a few days of heavy snow and bitter cold temperatures is appearing around Dec. 4-6 on the long range models. I won't map it out until we get closer (a model storm that far out can completely vanish by the time the date approaches). We are now setting the record for the latest recorded measurable snowfall in Denver.